Lent starts on Wednesday February 22.
Are you hosting a Community Ash Wednesday Service?

This is our 24th edition of our eNews, which shares information of rural ministry initiatives across Canada, mostly in the United Church of Canada.If you are missing any past ENews, please see them at www.UCRMN.ca

Lots of events and news is happening in the Rural Church across Canada.
This ENews is full of great information and upcoming opportunities.

Past eNewsletters are archived at www.UCRMN.ca
If you have a rural story you would like to share, please submit your story to editor@UCRMN.ca.
We welcome articles 300 to 500 words.
Zoom Workshops are held every quarter (3 months).


We are planning a Zoom Workshop on "Collaborative Ministry" on April 27, 2023 at 1 pm (EST).
The cost is $10.

Register here!

As you register for this and our next workshops, we are asking for your "Regional Council", "Province", and Ministry (Lay, Clergy, Other). These are all from dropdown menus. This information helps us to know who we are serving.
If you have a topic you would like us to consider and know of a facilitator to lead that topic, let us know at editor@ucrmn.ca
Report on "Rural Church Check-in":
held on January 19, 2023.

Facilitated by Rev. Dr. Peter Bartlett,
Eastern Ontario Outaouais Regional Council
A very balanced group of 34 participants from east to west attended this workshop. Thank you for attending and sharing your thoughts and feelings.
Peter introduced the group to the diagram of the General Council Strategic Plan, and asked us to discuss in small groups, "Can you see yourself in this new vision" and "if so, how – if not, why not".
The ensuing discussion covered many aspects of the Strategic Plan. Some people focused on the vision of the Church as bold, connected and evolving, united in deep spirituality, inspiring worship and daring justice. People talked about the inspiring worship of rural churches, when they reach outside their regular congregations for community participation, for special services like Christmas (Bethlehem Market), Easter (sunrise services) or musical sharing. On the other hand, so many communities of faith do not have regular ministers but depend on pulpit supply, and so they may regularly have quite traditional services.
Some looked at the commitments and honestly admitted to many challenges for some rural communities to work on right relations, becoming anti-racist, affirming, accessible, intercultural. Other rural communities are farther ahead on these issues; perhaps it depends on how diverse the community is, for many rural communities are very homogenous (white). Even the most homogenous, though, are beginning to have residents from many countries and races, and our churches are well situated to reach out to them. We need to keep in mind, when we think of attitudes, there is a wide diversity in communities and experiences within them.
Other people on Zoom that day were very critical of the Strategic Plan itself. They did not see the connection of the Plan to the rural context at all, where churches struggle to keep their doors open and how to be relevant to their communities. In the call to be inter-cultural, there is no recognition that rural is a culture of its own. In the call to daring justice, there is no call to the justice so immediate to rural communities, food production and sustainability, loss of farmland and corporate takeover.
Friends, would any of you reading care to comment on the United Church's Strategic Plan? What are your opinions as rural folk? Let us know your thoughts at editor@ucrmn.ca
BRUCE UNITED CHURCH CO-OPERATIVE
(Bruce County, Ontario)
July 1, 2014 – June 30, 2017
History, Background:
As a response to concerns raised by Pastoral Charges in Hamilton Conference about dwindling and aging congregations, as well as a shortage of ministers, a meeting was held at Alma in April, 2012 with the theme "Business as Usual is not an option". The meeting was attended by both clergy and lay members, and was facilitated and led by staff from Hamilton Conference. There were more than a few meetings over the next two years with a similar theme, but the Alma meeting was the catalyst that led to the formation of the Bruce United Church Co-operative on July 1, 2014, created as a 3 year experiment.

To see "The Nuts and Bolts", "The Opportunities, Positives" and what happens - Click here!
Small Rural United Church opens doors
to First Responders suffering from PTSD
CARDINAL — A United church in this small riverside community is reaching out to first responders suffering from post-traumatic stress disorder with a unique treatment program aimed specifically at them.
The congregation of St. John's United has renovated its church to accommodate fire, police, emergency service workers and 911 dispatchers, ER Nurses for five-day treatment retreats in a program it is calling First Responders United. Continue Reading
"Tech Corner"

Martin Dawson (PEI) and Peter Chynoweth (Alberta) are retired United Church Rural Ministers who "love" working with "Open Software" and used computers. They help the UCRMN Executive stay online.
The biggest expense for most churches is updating their computers, and just as expensive, Software.
In this column they will give you stories, suggestions and links including YouTube, that show you how to DYI, at a fraction of the cost.
____________________


The Grand Change:
Windows to Linux or Both
By Reverend Martin Dawson (PEI)

A few weeks ago, I decided to purchase another laptop computer. Now, I did not go to a "Big Box" electronics store, nor did I visit their websites online to make a purchase. Instead, I went to my local computer store that sells used laptops. This store had a selection of fairly new (5 to 7 years old) computers available from different manufacturers, but I immediately gravitated towards the Lenovo ThinkPads. In the past, I have had great success using this brand to convert to a Linux operating system. Moreover, they are generally more robust and reliable, as they are designed for business use. Of course, I am not saying that other manufacturers cannot be transformed into Linux machines; however, I have been using them since my first used 2005 ThinkPad.
My intention for this new purchase, was to offer a "dual boot" computer being available to presenters attending the 2023 "Rural Routes Through The Holy" event coming this June on PEI. The newer machine would offer more choice over my usual laptop that is a 2014 computer which has Linux only. It is a "given" that most people are more familiar with Windows 10, so it would still be available on the newer laptop.
Upcoming Rural Events at "EDGE"
Click on the titles for more information

Niagara School for Missional Leadership


About the Niagara School for Missional Leadership
The Niagara School for Missional Leadership, an ecumenical gospel-focused learning community rooted in the Anglican Diocese of Niagara, is dedicated to training effective missional leaders to respond to the needs of God's world. Courses are designed for both ordained clergy and ministers, as well as congregation members and laypeople. Our courses are for anyone who is excited about God's mission in the world! For more information about the Niagara School for Missional Leadership, or to explore other course offerings, visit nsml.ca or contact Carrie McFarland at hello@nsml.ca
Courses of Interest: Happening this spring:

In March: Decline in Parishes - led by Rev. Leanne Friesen (Baptist). Leanne played a key role in turning around a declining congregation and shares her learnings.
Also starting in March: Introductory course on the role of churches in the climate crisis. Rev. Jon Swales, an Anglican Priest from the UK.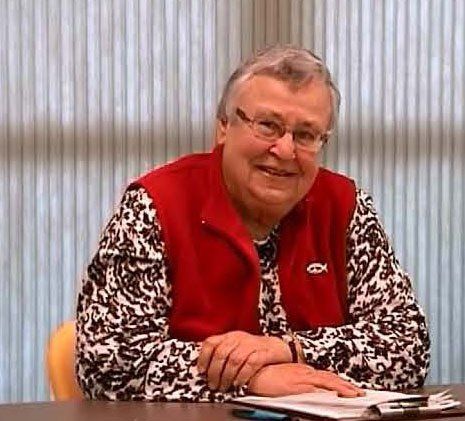 Reflections on the deep spiritual hunger and rich spiritual heritage
that surrounds us in our rural communities – with Joyce Sasse ______________________________________________________________________________________________________________________

Winter Rural Worship
Check out Catherine Christie's short and fun worship on winter landscapes from our "Rural Church Check-in"

An Inter-Cultural Church

We in the United Church are at a watershed moment. Canada is becoming more and more diverse, with people of different races, languages, and cultures coming to our shores, moving not only into our cities, but also into our rural communities. More and more, United Church congregations are calling ministers who come from a different background – from Korea, from India, from Philippines, or from a number of African nations.
These ministers bring a new perspective of the Bible, the life of faith and faith community, political realities and even culture to our communities of faith. It is a mind-expanding gift to listen to them.
Imagine, we in Canada now need to be a missionary-receiving nation instead of the situation 100 years or so ago when we felt the need to send out missionaries. Christians, ministers from these countries, Korea, India, Philippines, certain African nations, are passionate about the Gospel, and so let us listen with humility and gratitude.
Our rural communities have the opportunity to learn from others. Will we close our hearts or open our hearts to these gifts?
Do readers have any experiences of ministry offered by someone whose first language is not English, whose expression of theology is perhaps different from what we are used to? Are you reading this, a minister from another country, who would like to share their experience becoming a resident of a rural community? This newsletter will share your experiences with the rural community across the country. Contact us at editor@ucrmn.ca
Designated Lay Ministers:
Stay tuned for information about
the General Council Office consulting with DLMs,

February or March 2023 - (no date yet).
BTW: If you are a DLM and did not receive an email from GCO (Michael Blair) - email your Regional Vocational Minister (RVM), and ask them to be added to the DLM list. Retired DLM's, please do the same - your experience and wisdom is valuable to
the
conversations.
Retired DLM's cannot be appointed as VAMs - say our Regional Councils:
In January, I received a call from a retired DLM, who is very involved in his local church. His current local church applied for him to be their Voluntary Associate Minister (VAM). Retired DLM's are no longer considered Members of Regional Councils at retirement - they become members of their Community of Faith, they cannot be appointed as VAM's by their Regional Council (this was the local Regional Council's position, which is right out of the Manual).
But get this:
Living Skies Regional Council (Sask), who for compassionate reasons, allows DLM's to be appointed VAM's.
When this point was raised with the local Regional Council, the answer was that "Regional staff looking at VAM's", need to work together.
If you are concerned about DLM's unable to become a VAM after their retirement from active ministry, send an email to your Regional Council Staff person who appoints your VAMs. For us in Southern Ontario, it is our Pastoral Relations Minister - who works with our Human Resources Commission (who would also love to hear about this). For your Regional Council - you may have to do some digging to find out the person responsible for VAMs.
Thank You for your support! Eric
International Rural Churches Association

Conference 2023:
13-19 April 2023 - in Dubuque, Iowa
Flourishing: Land, People, Community
The Bible tells us that God is a God of abundance, yet many of us live in settings/contexts that emphasize scarcity. Can we get beyond the numbers to share the stories of God's abundance among us?

Registration Page: for information and to register.

This event gathers rural folks from around the world. The Conference is offered every four years and is in USA in April 2023. We have 15 folks coming from Africa, 5 from India, several from New Zealand.

We are recording the "Keynotes" to provide Zoom coverage and YouTube videos to share the Conference with the world. If you are interested in the Zoom or video option, email secretary@irca.online to receive the schedule. The links will be sent out as they happen. Registration closes in March 2023.

Catherine and Eric have found these Conferences life changing!
"Churches Working Together" :
The nine United Churches in South Kent (Southwestern Ontario), hosted their second meeting on January 25, by Zoom (as the weather became a concern).
Each church was invite to
offer
a dollar amount per year that they "could" pay for a Minister. We were also asked to fill out a "Collaborative Ministry Community of Faith Inventory" form (many will do this at their Annual Meetings).

We are encouraged to talk to other churches and to consider ways we might do services and fundraising together. Some ideas in the works are; a shared Ash Wednesday Service on February 22, a fifth Sunday Service at one Church, a community fundraiser with everyone helping and sharing the profits.
Thank You to Rev. Lynne Allin, Antler River Watershed Regional Council Congressional Support and Mission Minister and Andi McKillop, Lay member of ARWRC Covenanting Commission as they facilitate these discussions.
We are meeting again to look at next steps at the end of February - we will keep you posted.

--------------------------------------------
We know Rural Churches are struggling, financially and what options are available. We are looking at an April 27, Zoom Workshop to address these concerns. (The IRCA Conference is the week before in Dubuque Iowa - See above).


Some additional information:
1. The Book:

"An Effective Approach to Cooperative Parishes: A Congregational Guide". (Available from Amazon.ca).



2. The workshop being offered by the Niagara School for Missional Leadership:
Decline in Parishes - led by Rev. Leanne Friesen (Baptist)
.
Submitted by Eric Skillings
Upcoming Workshop - Feb 15!
Click on poster for more information!
------------------------------------------------
National Affirming/PIE Day
March 14, 2023

Theme: The Year of Intention.
What would a year of intention look like for your community?
Click on the above posters for links to the event.
Why PIE?
PIE = Public. Intentional. Explicit. Those are the standards we hold ourselves and our welcome to when we seek to live into being Affirming, Welcoming, or Inclusive people and communities.
National Affirming/PIE Day was co-founded by Affirm United/S'affirmer Ensemble and Affirming Connections to set aside a special day every year to celebrate the full inclusion of Two Spirit and LGBTQIA+ people in faith communities and beyond!
This day also reminds and challenges us to continue widening our welcome and using the concepts of PIE Day to embody love and celebrate gender and sexual diversity in all its forms.
Brand new resources and service templates are coming soon. Check out the PIE Day website!
------------------------------
On the Affirming Connections website is the collections of videos - "Small Towns, Big Impact". Check out the videos here:
--------------------------------
We hope that by now Rural Routes Through the Holy is on your calendar or on the calendar of someone you know. Though this gathering is rooted in the United Church of Canada it's ecumenical in welcome and participation.
We're so much looking forward to welcoming you to the 3rd Annual gathering. We received great feedback on last years' time together and this year we're stirring up the same mixture of worship, education, tasters (30 minute presentations on things so good that we may want to go home and cook them up in our own congregations). We're still finalizing our tasters but here are some of those in the works: Faithful Footprints, Worshipful Weaving, A Community Labyrinth, Old Barns Food Bank Garden, Table Church and more. Dr. Marvin Lee Anderson will again be with us. With great food, a prayer practices room, a resource table, and lots of music and conversation in a beautiful setting we'll feed our rural spirits and head back home to refresh our local communities.
Registration is $50/person which includes meals and presentations. Accommodations are the responsibility of the participants, but we'll have a list of accommodations ready soon to make your search easier. Registration forms and lots more information will be posted by February 16th at http://hemofthelight.com/ Just hover over the Rural Ministries heading to activate the drop-down menu.
Catherine Smith For the Rural Routes cohort
No Space for Community:
An in-depth look into loss of community infrastructure
due to the closures of faith buildings in Ontario.
Based on a Huron County (Ontario) Case Study.
Click on the above picture to check out the study results
"Spirit Refresh" offers 150 spiritual reflections which invite us to deepen our relationship with God.
Click on Poster to go to Amazon.ca for more information (as available in Kindle).
Reaching Out to Regional Staff
This is an important part of our ministry - please help us out! Thank - you!
The leadership team of the United Church Rural Ministry Network is reaching out to Regional Council offices to introduce themselves and share what they do for our Church - specifically Rural Churches. We want to make clear our desire to intentionally partner with the Regional Councils as a valuable network to connect, support and promote healthy rural ministries throughout the country.
Feel free to mention UCRMN to your Regional Staff, when you are talking to them.
UCRMN is looking for Volunteers:
Requirements:
Work from home (using your computer and online apps).

Eligible expenses are covered by UCRMN.

One to four hours per month (depends on your skill and creativity).

Directions and approval will be from the UCRMN Board.

All meetings will be by Zoom.
Responsibilities and Skills:
Email your interest to:

office@UCRMN.ca
You do not need to be an UCRMN Board Member to volunteer - although you will report to the Board on our monthly Zoom meetings.
If you have an interest in any of the above positions, and do not yet have the skills (yet feel you can learn them) - we will help train you for the program and the position.
We will draft Volunteer Job Descriptions for each position.
So Long For Now!
We hope you enjoyed this Edition of ENews.
Any suggestions are most welcomed.
Email

editor@UCRMN.ca



Please forward this email to your Rural Ministry Colleagues and encourage them to subscribe from our webpage at
www.UCRMN.ca
_
Who is UCRMN?
We are a Volunteer Charitable Network that is collecting and posting Rural Ministries initiatives in the United Church - across Canada - in one place;
www.UCRMN.ca
If you have an interest in finding out more, or to volunteer as a Board Member or in some other way, please email us at office@UCRMN.ca
Blessings on your ministry!
Catherine, Eric, Donna, Felicia and Shelley