Hi Rural Folks Across Canada!
Happy New Year. We pray that your Christmas season was joyful and special. We trust you had the opportunity for some much needed rest and social interactions with family and friends.
This is our 23rd edition of our eNews, which shares information of rural ministry initiatives across Canada, mostly in the United Church of Canada.If you are missing any past ENews, please see them at www.UCRMN.ca

Lots of events and news is happening in the Rural Church across Canada. This ENews is full of great information and upcoming opportunities.

Past eNewsletters are archived at www.UCRMN.ca
If you have a rural story you would like to share, please submit your story to Eric at editor@UCRMN.ca. We welcome articles 300 to 500 words.
Get signed up for the Zoom Workshop
January 19, 2023 @ 1 pm (EST)
"Checking in with the Rural Church"
Cost $5
Register for "Checking in with the Rural Church".
Facilitated by Rev. Dr. Peter Barlett, Eastern Ontario Outaouais Regional Council, Regional Minister Supporting Visioning with Communities of Faith, Clusters, and Social Justice and Outreach Networks.

This Zoom Workshop is an opportunity for you to share your experiences and/or concerns with the Rural Church. This Zoom Workshop will be an open forum, with participants leading the discussions. Join us and share what's happening in your Rural Church.

Sign up today as the workshop is less than 10 days away. When registered you will receive an email confirmation and reminders - the morning of the workshop and also an hour before the workshop.

As you register for this and our next workshops, we are asking for your "Regional Council", "Province", and Ministry (Lay, Clergy, Other). These are all from dropdown menus. This information helps us to know who we are serving.
Upcoming Rural Events at "EDGE"
Click on the titles for more information

Need to upgrade your computers at your church?
Niagara School for Missional Leadership


About the Niagara School for Missional Leadership
The Niagara School for Missional Leadership, an ecumenical gospel-focused learning community rooted in the Anglican Diocese of Niagara, is dedicated to training effective missional leaders to respond to the needs of God's world. Courses are designed for both ordained clergy and ministers, as well as congregation members and laypeople. Our courses are for anyone who is excited about God's mission in the world! For more information about the Niagara School for Missional Leadership, or to explore other course offerings, visit nsml.ca or contact Carrie McFarland at hello@nsml.ca

Starting Thursday:
The Rural Church: Fostering Relationships without Shortcuts
The rural and remote congregations that make up our communities of faith have so much that deserves to be celebrated and is worthy of attention, but so often goes un-acknowledged. This course is designed to identify and examine the relationships that make up rural communities and what they might teach us about The Way of Jesus, relying on the classic ingredients of people, resurrection power, and God's mission! If you like the sound of that, the Niagara School for Missional Leadership's course, The Rural Church: Relationships Without Shortcuts is for you! Join a community of learners, along with instructor Tim Wray, in exploring, celebrating, and learning from the ministries of rural communities of faith. This course runs from January 12-February 28, 2023, and registration is open now!

Other Courses of Interest: Happening this spring:
In March: Decline in Parishes - led by Rev. Leanne Friesen (Baptist). Leanne played a key role in turning around a declining congregation and shares her learnings.
Also starting in March: Introductory course on the role of churches in the climate crisis. Rev. Jon Swales, an Anglican Priest from the UK.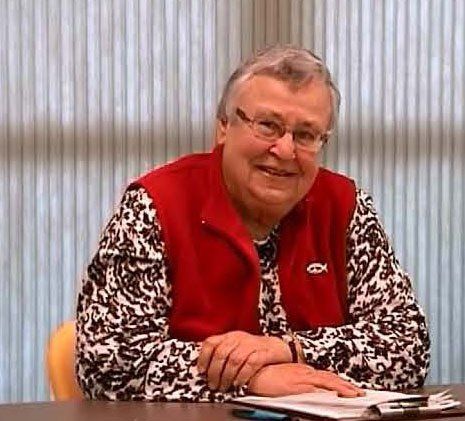 Reflections on the deep spiritual hunger and rich spiritual heritage
that surrounds us in our rural communities – with Joyce Sasse ______________________________________________________________________________________________________________________

Rural is a Culture
Until the 1950s, "rural" was so dominant in our society it wasn't necessary to parse what "rural" meant, (though I recall as a kid how we bristled when people from away "spoke-down-to-us", or implied that small towns usually hid dark secrets, or suggested that other people were more capable of making decisions about our future …)

However, as urban communities became more overpowering, and urban-based media and technology dominated our lives, RURAL had to start speaking out for itself:
• to define ourselves as other than urban
• to listen to the collective wisdom and stories of our elders.
• to instill in our youth and newcomers those values that rural people hold dear

Since the '70s, portions of our society have slowly come to recognize there is a difference between rural and urban, though they may not be able to readily articulate.

What I have discovered over the last 20 years, as I now work with members of the International Rural Church Association, is that the rural spiritual values I'm naming are shared by rural communities around the world.
(Taken from Gleanings from a Prairie Pastor, Joyce Sasse – available for downloading from Centre for Rural Community and Leadership, www.circle-m.ca)


From an International Friend of IRCA:

Dr. Garth Cant, from New Zealand, recently sent warm Christmas greetings to Joyce Sasse, Elaine Kellog, Kevin Logie, Wayne Repport, and the McKellars (Peter and Olga), and to Ellen McLean, Christine O'Reilly, Sharon Wilson, Brian McGaffigan, and Martha Pancratz - remembering, "You were there, at Ushaw College in Durham in August 1998 for one of the staging points of the International Rural Church Association (IRCA), where the theme of the conference was "Rural Culture and Spirituality".

UCRMN would like to connect Garth with those friends who attended the first gathering of the International Rural Churches association from Canada. If you are one of these folks, or you know the email of one of these folks, please ask them if you can share their email with us and we will pass it along to Garth. info@UCRMN.ca Thank you! for your help in reconnecting folks through the years.
Designated Lay Ministers:
Stay tuned for information about
the General Council Office consulting with DLMs,

this February or March.
BTW: If you are a DLM and do not receive an email from GCO (Michael Blair) - email your Regional Vocational Minister (RVM), and ask them to be added to the DLM list. We are not sure what is happening with retired DLMs. If you are interested in being involved email your RVM.
Reaching Out to Regional Staff
This is an important part of our ministry - please help us out! Thank - you!
The leadership team of the United Church Rural Ministry Network is reaching out to Regional Council offices to introduce themselves and share what they do for our Church - specifically Rural Churches. We want to make clear our desire to intentionally partner with the Regional Councils as a valuable network to connect, support and promote healthy rural ministries throughout the country.
We Would Value Your Help, as We Move Forward:
As we contact Regional Council offices, it will be helpful to know where members of UCRMN and subscribers to our newsletter come from. This is an easy task that helps us so much - please take 30 seconds to update your information. Thank You!



This is how you update your information with us:
Sign up again:

Click here.

You will get an error message (because you are already signed up), but on that error message is the Link "Click here to update your profile" - Click on that link.

Mail Chimp will send you an email (in a couple of minutes) to allow you to update your profile. Fill in the information, and update. That's it!
Thank you so much! Feel free to mention UCRMN to your Regional Staff, when you are talking to them.
"Churches Working Together" :
At the end of November, the lay leadership of nine United Churches in South Kent (area of 80 km by 15 km) came together to discuss their situations and look to the future ministry in the area. The round table discussions were

facilitated by Rev. Lynne Allin, Antler River Watershed Regional Council Congressional Support and Mission Minister and Andi McKillop, Lay member of ARWRC Covenanting Commission.
The gathering learned that there are certainly common concerns in each of the represented churches;
1) That many of the members attending church services were 70 and older, and some members were moving out their community and/or passing away.
2) That many of the churches required fund raisers or special events to cover operating expenses and the same older people were getting tired of fund raising etc. to keep their church doors open.
3) That most would like to keep their church open and relative to the surrounding community.

We are meeting again to look at next steps at the end of January - we will keep you posted.

--------------------------------------------
Through our Zoom workshops, we (UCRMN) have heard concerns about Rural Churches struggling financially, and what options are available. We are looking at a Spring Zoom Workshop to address these concerns. If you know someone who has successfully worked with congregations, and may be interested in facilitating a Workshop on this subject - email us at info@UCRMN.ca


Some additional information:
1. The Book:

"An Effective Approach to Cooperative Parishes: A Congregational Guide". (Available from Amazon.ca).



2. The workshop being offered by the Niagara School for Missional Leadership:
Decline in Parishes - led by Rev. Leanne Friesen (Baptist)
.
3.
We commented in our last ENews... do not wait until you financially need to look at "Co-operative Ministry" - because then, you are just sharing a minister - I wonder if that is really what we want - to share a minister?
Submitted by Eric Skillings
International Rural Churches Association

Conference 2023:
13-19 April 2023 - in Dubuque, Iowa
Flourishing: Land, People, Community
The Bible tells us that God is a God of abundance, yet many of us live in settings/contexts that emphasize scarcity. Can we get beyond the numbers to share the stories of God's abundance among us?


Go to Registration Page: for information and to register.


This event gathers rural folks from around the world. The Conference is offered every four years and is in USA this time - harder to get closer. It is three months away and Registration is important. You can register with a $100 USD deposit. For Catherine and Eric this has been a life changing event!
Thursday, January 19, 2023
A very special event on what we can learn from Indigenous ways of learning and gathering, featuring Rev. Michele Rowe.
Michele (she/her) is a Metis woman whose family (both Metis/Cree and European) are rooted in the Athabasca Region of Alberta. Her spiritual practices incorporate Indigenous and Christian ways of connecting with the Creator and Creation.
Michele is also a Registered Social Worker, Certified Grief Recovery Specialist, and Certified Community and Workplace Traumatologist. She ministers alongside the faithful folks of Maple Creek United Church in Saskatchewan.
--------------------------------
On the Affirming Connections website is the collections of videos - "Small Towns, Big Impact". Check out the videos here:
--------------------------------
National Affirming/PIE Day
March 14, 2023

Theme: The Year of Intention.
What would a year of intention look like for your community?

Why PIE?
PIE = Public. Intentional. Explicit. Those are the standards we hold ourselves and our welcome to when we seek to live into being Affirming, Welcoming, or Inclusive people and communities.
National Affirming/PIE Day was co-founded by Affirm United/S'affirmer Ensemble and Affirming Connections to set aside a special day every year to celebrate the full inclusion of Two Spirit and LGBTQIA+ people in faith communities and beyond!
This day also reminds and challenges us to continue widening our welcome and using the concepts of PIE Day to embody love and celebrate gender and sexual diversity in all its forms.
Brand new resources and service templates are coming soon. Check out our PIE Day website to learn more!
New Year greetings, everyone ~
The Rural Routes Through the Holy team are full of hopes and plans for our 2023 gathering, our third annual gathering. We're sending this Save the Date invitation in hopes that you will help animate this gathering by spreading the word, engaging with us in the nurture of whole-hearted rural faith life.
There are good things happening in congregations and in some cases, in the regions. To choose wisely among, and then engage deeply with, various initiatives I believe requires the prior and ongoing work of tilling the soil. In that ground where ideas and spirit are turned and aerated the best of tradition and innovation can find their place to flourish. Each of them needs a place to hold its roots. Each of them needs the voices of rural folks to say, "yes", this holds possibility or "I'm not sure; perhaps this is someone else's solution for our lives". Rural Routes Through the Holy is a place of tilling soil and testing waters through worship, conversation, learning, lament, and laughter —— together.
You can read more about our last year's gathering here in an earlier issue of UCRMN news and you can explore more of last year's gathering at http://hemofthelight.com/, hovering over the Rural Ministries heading will bring you to the drop down items.
There'll be more to come here as the features of our gathering take shape. In the meantime, I share with you my hope for the vital and sometimes surprising insight that the season of Epiphany can draw forth in us.
Catherine Smith For the Rural Routes cohort
Time to challenge your current thinking about ministry!
Probe your assumptions about congregational well-being. Address your assumptions. Open the possibility of unleashing a significant new wave of Christian mission. Find new, fulfilling opportunities.

Rev Dr I. Ross Bartlett has broad experience in congregational ministry and is intimately knowledgeable with church structure and institutional shifts. Dr Bartlett is currently the United Church Formation Director at the Atlantic School of Theology.

Connie Sykes has offered to do a Book Review on "It's Real Ministry" for our February Issue.
I (Catherine Smith) am convinced of the need for individuals and small congregations to be able to access simple, but not simplistic, resources to support their worship with one another however small the group. I knew that all the rural communities I met were exemplars in the art of breaking bread together. I also knew that whether we are able to express it or not we all hunger to ask deep questions in small gatherings where trust grows. I know that wonder and worship and awe make us more deeply who we are and that these cannot be done for us We must open to them in various ways. So, I started to shape these small containers called Table Church Worship and fill them with Scripture, and music, simple prayer, and wondering questions that two or ten can share over a cup of tea or a meal.
This series is on Places which was a focus of our 2022 Rural Routes Through the Holy gathering. These ten gatherings rooted in scriptures open us to reflection on how places shape us and our relationship to God. You can read the full introduction here and you can view a sample here. The series includes a guide for the host to share with the gathering. It explains the way things unfold, and hopefully anticipates any questions. Gatherings are very flexible timewise, but an hour or less can certainly hold them.
Although the series moves from September through July/August you can enter the stream anywhere, beginning with January or March or whatever suits your group. What moved me to create this series (and earlier stand-alone worship times) was the thought of small congregations or groups, but they could also be adapted for individual worship times. Places can be purchased here where you will also find a free sample to view and print. I welcome questions and thoughts at hemofthelight@gmail.com
UCRMN is looking for Volunteers:
Requirements:
Work from home (using your computer and online apps).

Eligible expenses are covered by UCRMN.

One to four hours per month (depends on your skill and creativity).

Directions and approval will be from the UCRMN Board.

All meetings will be by Zoom.
Responsibilities and Skills:
Email your interest to:

office@UCRMN.ca
You do not need to be an UCRMN Board Member to volunteer - although you will report to the Board on our monthly Zoom meetings.
If you have an interest in any of the above positions, and do not yet have the skills (yet feel you can learn them) - we will help train you for the program and the position.
We will draft Volunteer Job Descriptions for each position.
So Long For Now!
We hope you enjoyed this Edition of ENews.
Any suggestions are most welcomed.
Email

editor@UCRMN.ca



Please forward this email to your Rural Ministry Colleagues and encourage them to subscribe from our webpage at
www.UCRMN.ca
_
Who is UCRMN?
We are a Volunteer Charitable Network that is collecting and posting Rural Ministries initiatives in the United Church - across Canada - in one place;
www.UCRMN.ca
If you have an interest in finding out more, or to volunteer as a Board Member or in some other way, please email us at office@UCRMN.ca
Blessings on your ministry!
Catherine, Eric, Donna, Felicia and Shelley