"New York is perfect through its imperfections in a way that makes you crave it even more."
| | |
| --- | --- |
| | The Next Generation of Children's Museums is Here |
What's Happening: Last week, the Victoria & Albert Museum announced the July opening of its long-awaited children's museum, Young V&A, joining the new Bronx Children's Museum as a crucial touchpoint for the next generation to cultivate a love for art and design.

The Download: The question of where, exactly, children belong in public is fraught. Every few years, the debate about whether restaurants, for example, have a moral imperative to welcome children resurfaces in the form of impassioned op-eds. Arguing, as one writer does, that eateries represent the "last remaining expression of community-centered child-rearing" overlooks the history of cultural institutions designed specially for children. In July, London will carry that mantle with the opening of the Young V&A museum. Its debut exhibition explores how the history of Japanese folklore and landscape have influenced the minds behind Studio Ghibli, Comme des Garçons, and Pokémon.

The concept of the children's museum dates back to 1899, when the world's first opened in Brooklyn. Until that point, some European museums loaned their holdings to local schools, but no similar partnerships existed stateside. Even if they had, child labor wasn't fully outlawed until the Fair Labor Standards Act passed in 1938, meaning that many children likely wouldn't have benefited from the programs anyway.

Though the Brooklyn Children's Museum operated independently of the Department of Education, it welcomed more than 13,000 visitors in October 1905, according to curator Anna Billings Gallup. "The child mind is what we bend every effort to appeal to here," she said at the time. More than a century later, the Brooklyn Children's Museum is still serving communities.

It laid the groundwork for a new world of art and cultural touchstones designed specifically for children: youngsters even collaborated with firms De Matos Ryan and AOC to co-design the forthcoming Young V&A. Everything in the museum, from the architecture to the exhibitions, was designed to meet the needs of the toddler-to-teen set and their caregivers.

That's also the case in New York's recently opened Bronx Children's Museum, where local firm O'Neill McVoy referenced Jean Piaget's 1956 book The Child's Conception of Space when imagining the interiors: a blonde wood-clad expanse that encourages all manner of climbing, scooting, and toddling around gently sloping spaces.

The programming—not just the spaces—is primed to engage the minds of young patrons: in the Bronx, they can learn about the ecology and hydraulics of the nearby Harlem River by touching and splish-splashing around a scale model. London's toddlers will be privy to a mini-museum of their own within the larger Young V&A institution, while teens can learn about the intricacies of game design in an arcade.

In Their Own Words: "[It's] a significant shift in the way that we make museums," Dr. Helen Charman, the Young V&A director, told Blooloop. "To ensure this museum is relevant and inspiring and that it speaks to the needs, interests, aspirations, and dreams of children, we worked with them to create it. Essentially, what they were saying is we want a joyful place. But we also want somewhere optimistic, that speaks to the way that we experience the world."
Surface Says: Museum-goers and their little ones will be happy to know that each has a kid-friendly eatery; whether their staffers will gladly embrace ketchup-encrusted floors and overly saturated plastic furniture remains to be seen.
| | |
| --- | --- |
| | What Else Is Happening? |
| | |
| --- | --- |
| | The $750 million fundraising campaign for LACMA's redesign is nearly complete. |
Reach the design world every morning. Find out more about advertising in the Design Dispatch.
| | |
| --- | --- |
| | At Moroso, Paola Pivi Fashions a Plush Crawl Space |
When we last caught up with Paola Pivi, she had recently transformed Perrotin's expansive Manhattan gallery into a "magic cube of protection" where visitors traversed through a giant denim tunnel—a welcome salve for turbulent times. The Anchorage-based artist, beloved for her provocative eccentricity, now returns to New York with a like-minded experience, albeit on a slightly smaller scale, at the front of Moroso's newly unveiled terracotta-hued showroom designed by Patricia Urquiola.

This time, Pivi beckons exploration inside Milano, an interactive artwork named after her hometown comprising two stacks of four technicolor plush velvet mattresses. The upper stack hangs from the ceiling directly above its lower counterpart, creating a comfortably cozy crawl space in which visitors can do what they wish, from laying down and contemplating to rolling around inside (as long as they don protective slippers). Pivi created Milano in collaboration with Perrotin and More-So, the Italian furniture brand's experimental division that develops limited-edition furnishings and objects with vanguard artists. It first appeared at Pittsburgh's Andy Warhol Museum last April but will grace Moroso's showroom until May 15.
| | |
| --- | --- |
| | A Trio of Historic Charleston Buildings, Reimagined as a Modern Trattoria |
Set in the heart of downtown, inside three historic townhomes masterfully transformed by Meyer Davis, Sorelle flawlessly combines southern Italian cuisine with Low Country ingredients. The James Beard Award–winning firm has seamlessly blended old and new, paying tribute to the buildings' histories while infusing them with sumptuous materials like aged herringbone oak floors and a variety of Italian stone.

Expansive windows provide a stunning view of Broad Street, with the church steeple of St. Michael peeking through palm trees. On the first floor, the lively mercato is adorned with a stunning stained-glass installation depicting two intertwined sisters who ran a school inside a Hebrew orphanage at the address in the late 1800s. There, patrons nosh on Sicilian-style pizza and gelato after picking up specialty imported goods from the marketplace.

Upstairs, the grand dining room is the spot for chefs Adam Sobel and Nick Dugan's spuntini (snacks) and pastas such as ricotta tortellini and tagliatelle nero with steamed blue mussels. Accentuating the space is an immersive landscape mural by MJ Atelier wrapping all four walls. Order a martini prepared tableside and stop by the central bar for a nightcap on the way out. Outfitted with a gorgeous u-shaped Arabescato Corchia marble counter, it also serves the full restaurant menu in a more convivial setting.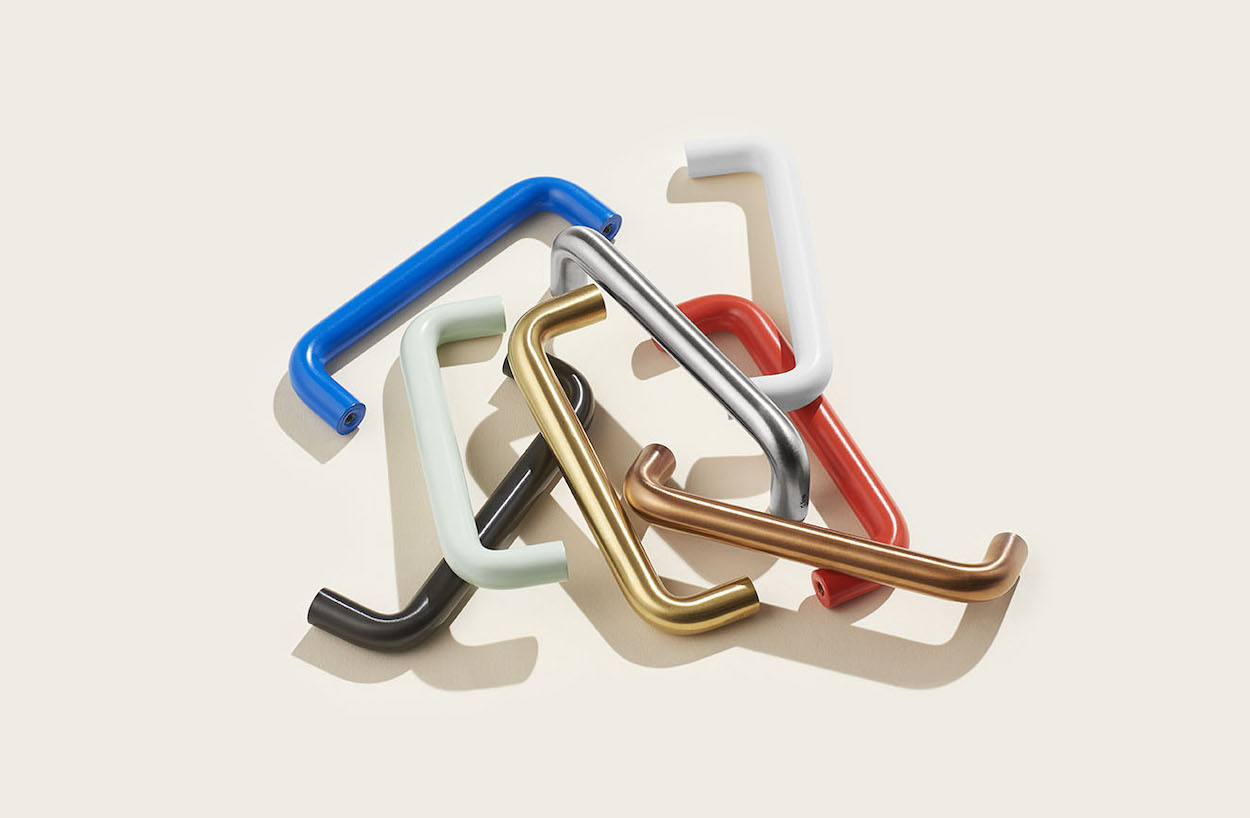 | | |
| --- | --- |
| | This Collab Wants to Disrupt Denmark's Affinity for "Fast Kitchens" |
In Denmark, it's customary to replace one's kitchen every 11 years. "That's not only a waste of resources, but also a waste of money," says architect and &Shufl founder Kristoffer Brems, who launched the company to refit Ikea cabinets with fresh facades and hardware.

&Shufl's biggest draw is the way its colorful cabinets and furniture can enliven even the most uninspiring kitchens. From romantic blush tones to a palette of oceanic blues, they make seemingly minor updates that pack a visual punch while minimizing the environmental toll of stripping out a kitchen every decade. "In the search for another handle to complement our collection, it was difficult to overlook Knud Holscher's d line collection," Brems says. "This combination of colors from our universe goes really well with the very strict design which Knud created way back in the '70s."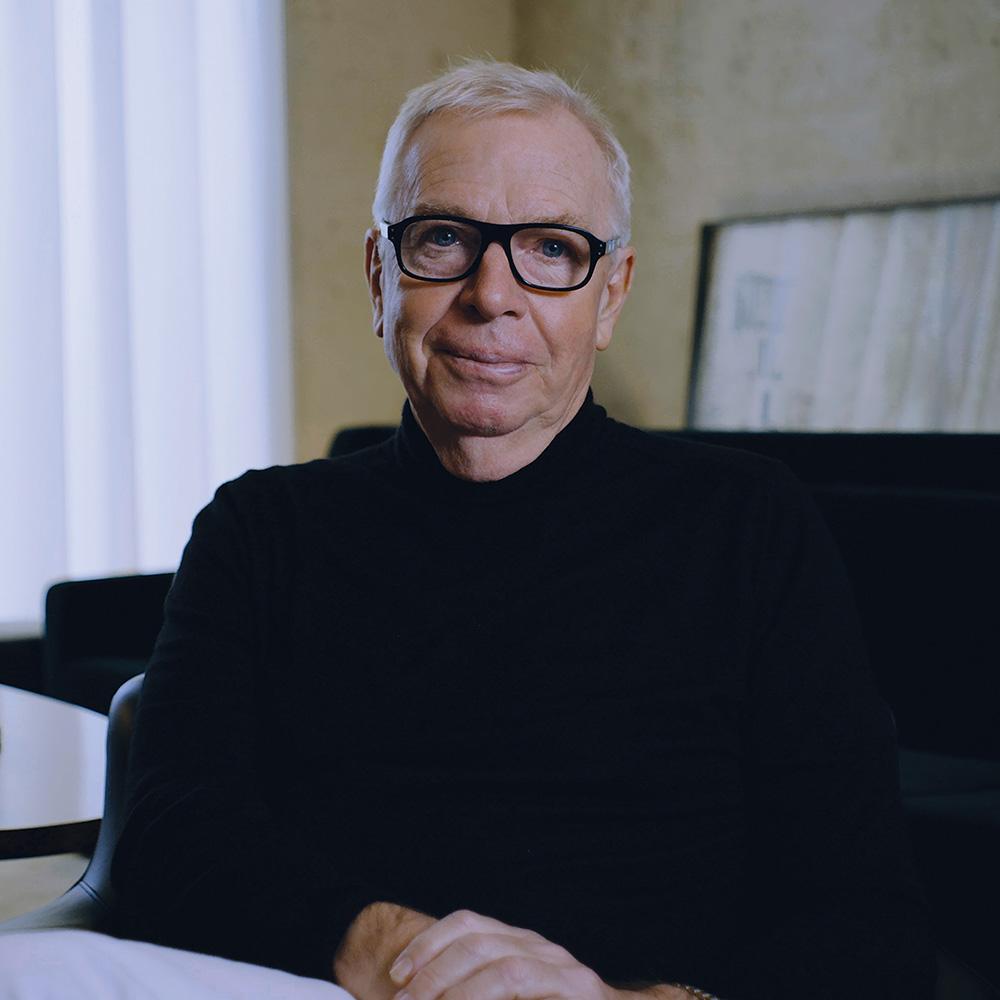 | | |
| --- | --- |
| | ICYMI: David Chipperfield, Architect of Powerful Subtlety, Wins the Pritzker |
David Chipperfield is well-attuned to society's dual crises of climate collapse and social inequality—and the architect's responsibility to put their ego aside and address them. That partially explains why the British architect was selected as the recipient of this year's Pritzker Prize, widely regarded as the profession's most prestigious accolade.

Gracefully fusing austere, clean-lined spaces with historic buildings, Chipperfield's approach is a masterclass in striking a poetic balance with subtle power. "His buildings will always stand the test of time because [his] ultimate goal is to serve the greater good," the jury said in its announcement. "The avoidance of what's fashionable has allowed him to remain permanent."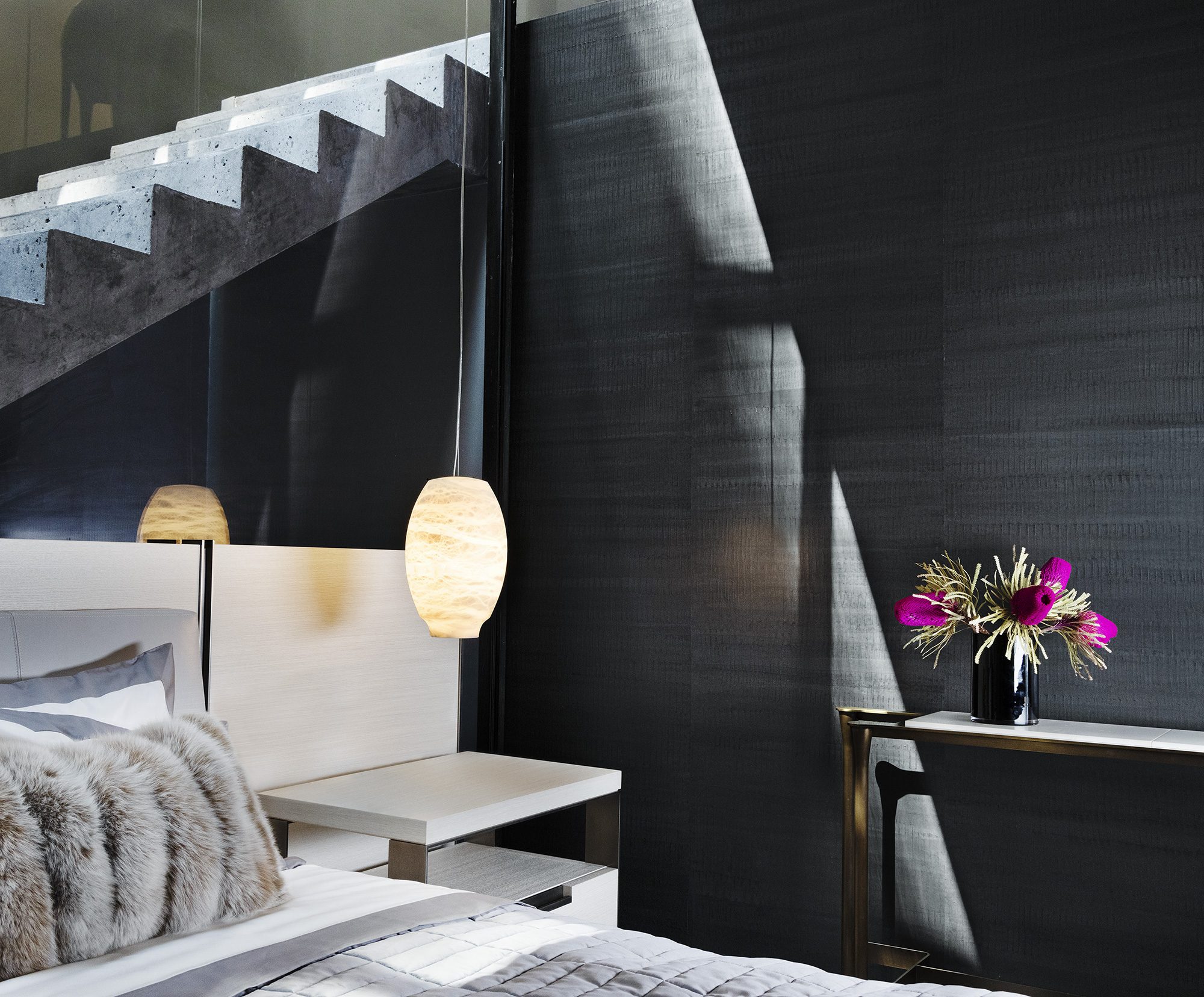 Member Spotlight:
Holly Hunt
A defining voice in modern luxury interiors, Holly Hunt offers exquisite and highly customizable pieces for residential and commercial properties. Founded in 1983 by Holly Hunt, the Chicago-based brand pioneered a new style of luxury interiors with an elegant, streamlined aesthetic and timeless color palette, drawing both residential and commercial design trade seeking distinctive and custom design pieces.
Surface Says: Holly Hunt's discerning selection streamlines the process of outfitting interiors with modern, designer pieces from ceiling to floor.
| | |
| --- | --- |
| | Today's Attractive Distractions |