"I never think about trends. If I hit a trend, it's a complete accident."
| | |
| --- | --- |
| | David Chipperfield, Architect of Powerful Subtlety, Wins the Pritzker |
What's Happening: The architecture industry's highest honor goes to the British-born designer, who forgoes flashy icons in favor of poetic spaces that espouse progressive values and exude a "solemn gravitas."

The Download: David Chipperfield is well-attuned to society's dual crises of climate collapse and social inequality—and the architect's responsibility to put their ego aside and address them. That partially explains why the British architect was selected as the recipient of this year's Pritzker Prize, widely regarded as the profession's most prestigious accolade. Often fusing austere, clean-lined spaces with historic buildings, Chipperfield's approach is a masterclass in striking a poetic balance with subtle power. "His buildings will always stand the test of time because [his] ultimate goal is to serve the greater good," the jury said in its announcement. "The avoidance of what's fashionable has allowed him to remain permanent."

The approach has served him well. He received the coveted RIBA Gold Medal in 2010, curated the Venice Architecture Biennale two years later, and has won countless high-profile competitions since establishing his firm. Chief among these is the reconstruction of Berlin's Neue Museum, which was bombed during World War II. A sixteen-year endeavor with the conservation architect Julian Harrap, the revamp eschewed clichés of juxtaposing dated buildings with modern extensions in favor of a more archaeological-minded approach. Upon the project's completion, in 2009, more than 35,000 Berliners lined up for hours in the cold to experience it. The project enshrined him as a German national hero and remains a career-defining feat.

Such high-stakes projects seemed unlikely for an early-career Chipperfield, who grew up on a farm in rural England and rebelled against the avant-garde ideas at London's Architectural Association School of Architecture in the late '70s. His formative years were spent working for Douglas Stephen, Norman Foster, and Richard Rogers, whom he cites as a strong influence "not just as an architect, but as someone who expanded the technical requirements of architecture into the cultural and the humanistic," he told the New York Times. He'd bring those principles to his own firm, which has tackled numerous cultural commissions—Turner Contemporary, Museo Jumex—in the same vein.

Chipperfield's firm has since expanded to Berlin, Shanghai, and Milan, but these days he prefers the slower pace of Corrubedo, a quaint Galician village on Spain's northwestern coast. There he launched Fundación RIA, a nonprofit that fosters the local economy. Setting a positive example for the next generation is one of his primary concerns—and he's frustrated with the industry's sluggish embrace of sustainability and social responsibility. "Our actions must be measured not in terms of economics, but in social and environmental impact," he says. "It's not always our fault—if nobody builds social housing, we can't build it ourselves. But as a profession, we haven't contributed at the level at which we should collectively."

In Their Own Words: "I think good architecture provides a setting—it's there and it's not there," Chipperfield said in the official announcement. "Like all things that have great meaning, they're both foreground and background, and I'm not so fascinated by foreground all the time. Architecture is something that can intensify and support and help our rituals and our lives. The experiences in life that I gravitate toward and enjoy the most are when normal things have been made special as opposed to where everything is about the special."
| | |
| --- | --- |
| | What Else Is Happening? |
Reach the design world every morning. Find out more about advertising in the Design Dispatch.
| | |
| --- | --- |
| | George Sowden's Silicone Lamps Emit a Gentle Glow |
George Sowden's career may span five decades, partnerships with Ettore Sottsass, and some of the Memphis Group's most memorable chairs, but the Milan-based designer is still learning new things about materials. In 2020, the Memphis founding member was creating a prototype for a new lighting collection and chose to use silicone to model the shade "because it was a quick, precise, and relatively inexpensive way to do it," he recalls. "By doing this, I discovered that the silicone had an extraordinary quality of light diffusion."

This unexpected surprise helped jumpstart the SowdenLight Collection, an expressive series of table, floor, and pendant lamps that debuted at this past year's Milan Design Week and are available at the MoMA Design Store starting today. The range serves as a showpiece for Sowden's unapologetically bold pops of color, best embodied in each fixture's contrasting silicone shades. The material, as he notes, allows light to comfortably radiate through, sparking cheerful vibes wherever they're placed.
| | |
| --- | --- |
| | Trudon's New Fragrance Conjures a Dark, Mystical Presence |
Trudon reigns as the world's oldest candlemaker, producing exquisite handmade creations for the likes of Louis XIV and Napoleon Bonaparte, but its presence in the fragrance world continually merits a closer look. The heritage brand's latest entry riffs on the Mortel, a sensual fragrance that blends frankincense, myrrh, and benzoin.

Mortel Noir conjures a more mystical presence from the outset thanks to its packaging: a stark ink-black box adorned with Bastien Coulon's nightmarish illustration of an artist plunging into the abyss. The brooding visual and sleek matte black bottle foreshadow the olfactory pleasures waiting inside: perfumer Yann Vasnier's winning Mortel blend, but tinged with rapturous kicks of black pepper and Somalian incense that bring the heat yet bend it into intoxicating new shapes.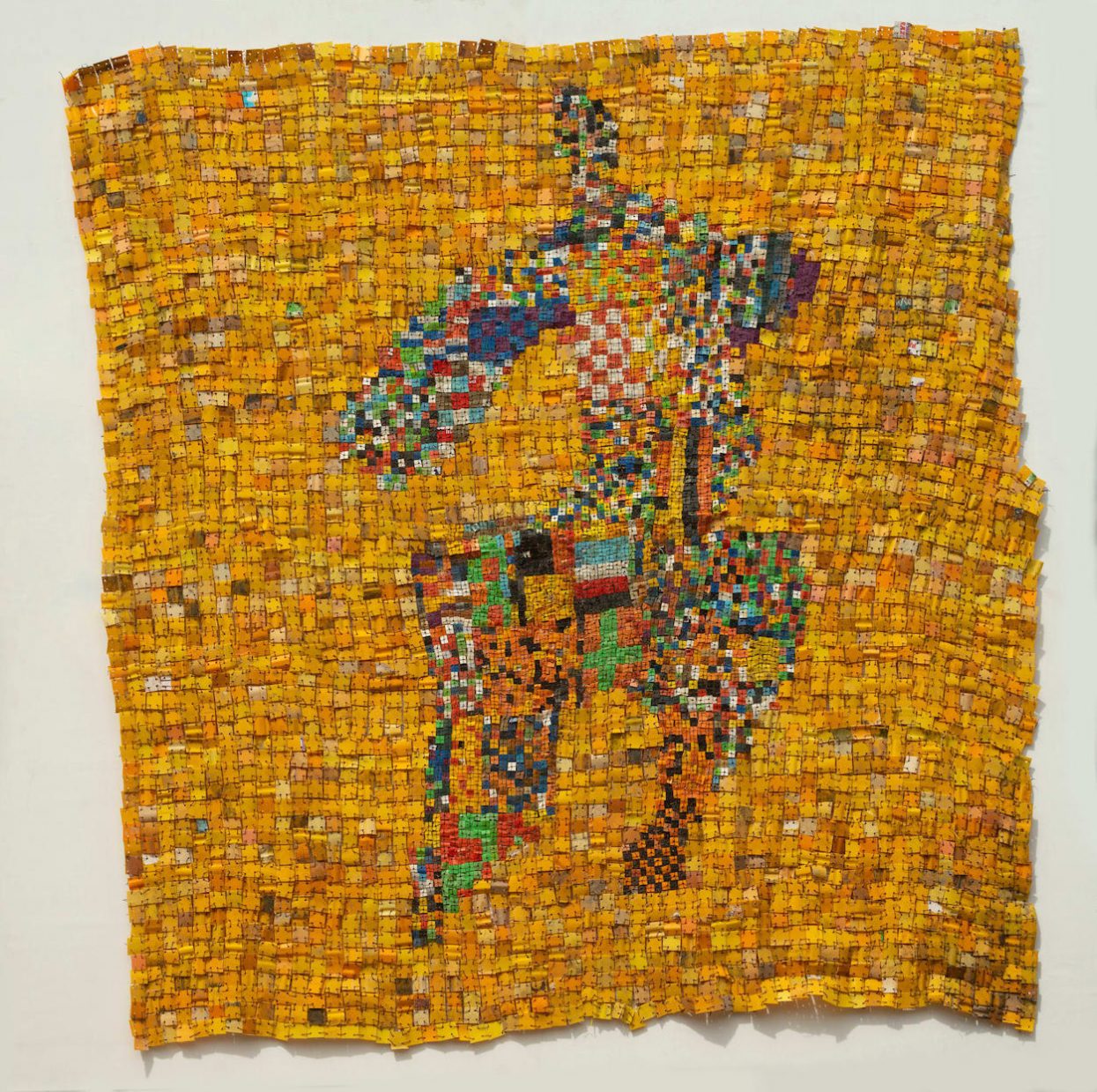 | | |
| --- | --- |
| | Serge Attukwei Clottey: Crossroads |
When: Until April 15

Where: Simon Lee, London

What: Serge Attukwei Clottey primarily works with materials found throughout the streets of Accra, his hometown. These include yellow plastic Kufuor gallons, which he repurposes into striking works that reckon with the country's fraught history of migration and movement. The ubiquitous gallons harken back to the country's mid-aughts struggle with water shortages, forcing many to use the vessels to collect and store water. Stitched together using copper wire, each work is invested with the manifold personal stories from the homes they've outlived their use in, with worn colors and textures ascribing a spectrum of realities.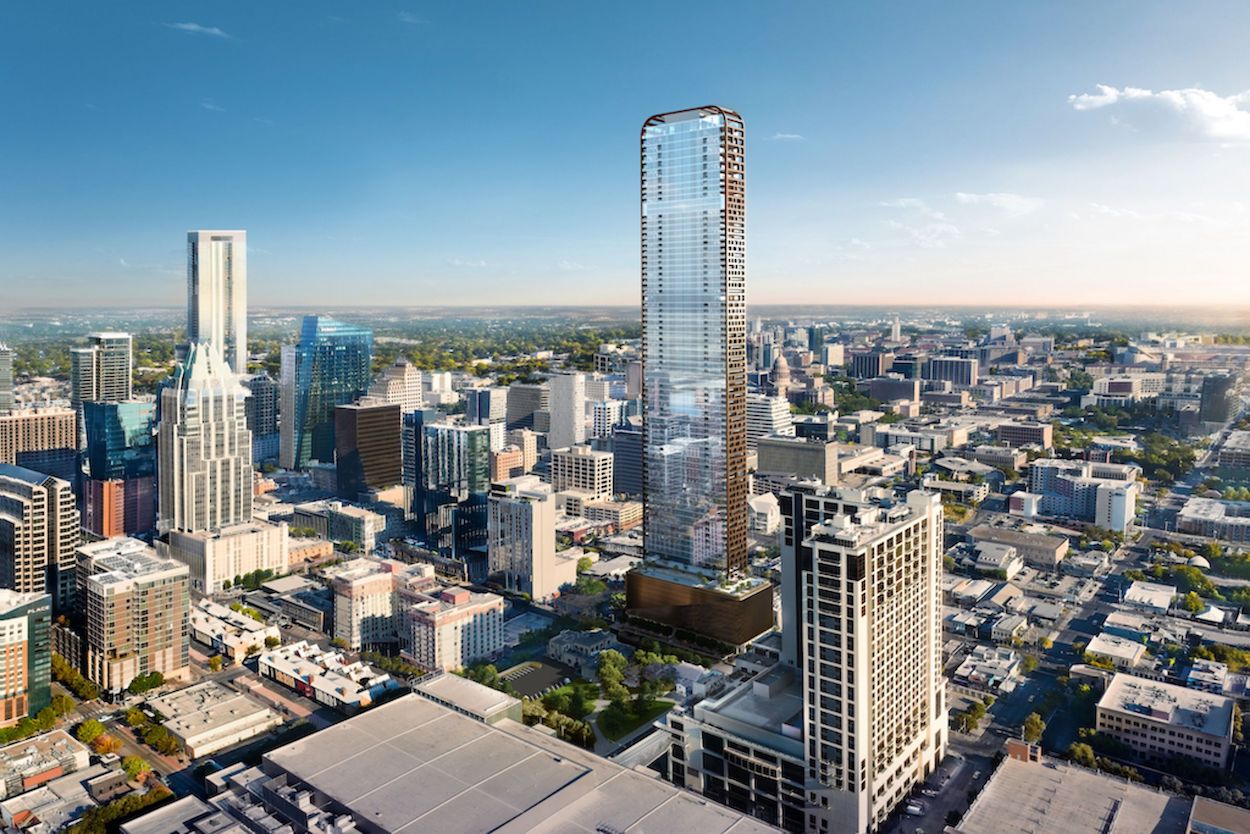 | | |
| --- | --- |
| | ICYMI: Austin Trades In Weird for Innovation |
Austin is booming—and for longtime residents of Texas's famously livable "blueberry in the tomato soup," the transformational forces at play are trading in "weird." Silicon Valley titans, lured by the prospect of low taxes and less regulation, have stampeded into the city en masse. South Congress, once Austin's funkiest street, is now home to Hermès and Soho House. A flurry of cranes is reshaping the once-modest downtown skyline into a showpiece for supertalls. Their glassy panes reflect the sweltering sun, sizzling sidewalks. Traffic snarls, rents are rising, and homelessness has reached an all-time high.

Perhaps most emblematic of Austin's rapid economic growth—and demand for apartments and condos—are plans to build two skyscrapers that, at just over 1,000 feet tall, will reign as the Lone Star State's tallest buildings. Waterline, a shimmering high-rise designed by Kohn Pedersen Fox, will bring 74 stories of apartments, hotels, and office space to the once-sleepy Rainey Street District when construction wraps in 2026. Ground is breaking soon on HKS's Wilson Tower, whose golden brise-soleil has drawn comparisons to a "giant harmonica." More than 20 similar buildings are on the books, exciting investors but concerning preservation advocates about the rate of change altering the city's character.
| | |
| --- | --- |
| | Member Spotlight: ALMA Comm-unications |
ALMA Communications is a boutique, Brooklyn-based PR agency operating at the intersection of contemporary art and social change. The all-female team at ALMA approaches communications with an emphasis on collaboration and humanism, treating each project with the utmost care. Over the years, the company has grown into a four-woman team with diverse backgrounds in the arts and beyond, working with a mix of mission-driven artists, galleries, institutions and organizations. ALMA was recently named Arts & Culture Agency of the Year by The PR Net.
Surface Says: With the firm's art-world expertise, it's no wonder high-profile galleries and institutions like Jack Shainman, ICA San Francisco, and Creative Capital choose ALMA.