"Good architecture provides a setting—it's there and it's not there."
| | |
| --- | --- |
| | Liz Lambert's Sweeping Vision for Her Marfa Hotel |
What's Happening: Texas hotelier Liz Lambert is enlisting Bjarke Ingels and the 3D-printed home builders Icon to transform Marfa's El Cosmico Hotel.

The Download: Liz Lambert may have been ousted from her hotel empire, but the hospitality magnate and "Austin's queen of cool" is staying busy. Her latest undertaking is guaranteed to reverberate throughout Marfa, the tiny desert town that was permanently transformed when Donald Judd's Chinati Foundation opened in 1986, cementing the unlikely locale as a pilgrimage spot for coastal art lovers seeking a change in scenery.

Lambert, who grew up in West Texas and maintains a ranch outside Marfa, bought a 21-acre pasture on the city's outskirts back in 2005. It soon became the site of El Cosmico, a "bohemian nomadic hotel" where weekenders glamp in trailers, yurts, and teepees to "disconnect, see the stars, and feel the vast sense of space." Now she plans to relocate El Cosmico to a much larger site nearby and double its capacity with 3D-printed structures designed by Bjarke Ingels Group and Austin home builders Icon.

Early renderings depict otherworldly, dome-shaped lodgings that seem to organically rise from Marfa's remote desert landscape, where guests sleep on circular, raised platform beds. "Organic shapes, Euclidian circular geometries, and a color palette born from the local terroir make El Cosmico feel as if literally erected from the site it stands on," Ingels says. Plans call for a lobby, restaurant, hammam, and workshop spaces, all clustered around a central pool.

Lambert also plans to transform El Cosmico's former site into a cluster of affordable housing. Marfa's popularity as a travel destination and landlocked city limits thanks to surrounding ranches have caused housing prices to creep up. (The 200 short-term rentals listed on Airbnb also play a part.) Last year, Marfa's median home list price was $670,000 even though average local salaries hovered around $40,000. Lambert plans to house El Cosmico staff in the neighborhood, where two-to-four bedroom "Sunday homes" will span up to 2,200 square feet.

A similar experiment is underway in Austin, where Ingels and Icon are building 100 homes that will soon form the world's largest 3D-printed community. (Construction only takes three weeks.) Lambert says she expects a polarized response from locals, but also wants to involve them in the planning stage as much as possible to encourage the city's sustainable growth. Her proposal is still up in the air, but if all shakes out according to plan, El Cosmico will open in 2024.

In Their Own Words: "Change can make people uneasy," Lambert tells Dwell. "But no change is also not good. You want to be thoughtful about what you bring, but you can't just lock the door."
Surface Says: Raise your hand if you had Texas pegged as the country's future epicenter of the sustainable construction movement.
| | |
| --- | --- |
| | What Else Is Happening? |
| | |
| --- | --- |
| | Hulu will not move forward with the series adaptation of "The Devil in the White City." |
| | |
| --- | --- |
| | Adam Weinberg, the Whitney Museum's longtime director, will depart his role this year. |
Reach the design world every morning. Find out more about advertising in the Design Dispatch.
| | |
| --- | --- |
| | Tappan Collective Shakes Up the White Cube |
Over the past few years, digital art marketplace Tappan Collective has emerged as a go-to for art lovers looking to stay in the know with emerging talents. Now collectors can experience the platform's array of textiles, prints, photography, and sculptures in person through curated exhibitions at its new brick-and-mortar gallery in L.A.'s Melrose neighborhood.

Cream-colored walls and polished vignettes create a blank canvas to help potential collectors visualize pieces in their own abodes. The opening exhibition, cheekily titled "Offline," features paintings, sculptures, and textile art by the likes of Fei Li, Firoozeh Neman, Ali Beletic, and more artists whose work plays with materiality and texture. Ever the digital natives, QR codes accompany each exhibited piece to allow potential collectors to learn more about the artwork and the person behind it. In a twist on the record-shop browsing experience, the gallery offers private walk-throughs of its back room.
| | |
| --- | --- |
| | A Clever New Spatial Audio Speaker by Sonos |
A pair of AirPods and Spotify's questionable new TikTok-inspired feed may appeal to casual listeners, but Sonos has always held out on delivering a 360-degree musical experience. (That's because music helps us stay sane.) The brand's latest speaker, the Era 300, is designed as such. Spaced within the product's elegantly cinched hourglass shape is an array of speakers angled around the front, top, and sides, blasting audio in all directions—including 10 degrees upward, an angle engineers determined helps simulate truly immersive sound.

Clever spatial audio technology isn't Era 300's only appeal. Focused on reducing the brand's environmental footprint, Sonos eschewed plastic adhesives for nearly 100 screws holding together the speaker's interior architecture. This makes disassembly a breeze, helping streamline repairs and ultimately extending the product's lifespan. Also on the sustainability front: nearly 50 percent recycled plastic construction.
| | |
| --- | --- |
| | Project for Empty Space Honors Women Trailblazers |
Arts nonprofit Project for Empty Space took to the gothic revival Angel Orensanz Foundation for its first New York City "Badass Women's Art Awards" ceremony and gala. Co-director Jasmine Wahi and celebrants gathered at the synagogue-turned-gallery and performance center to fête honorees Sarah Arison, Kelly Huang, and Legacy Russell. Guests donned their best futurist couture for the evening of celebration and fundraising efforts, followed by afterparty tunes by DJ Ushka. Proceeds benefit Project for Empty Space's artist aid programs.

When was it? March 8

Where was it? The Angel Orensanz Foundation, New York

Who was there? Derrick Adams, Isolde Brielmaier, Mickalene Thomas, KAWS, Zoe Buckman, and more.

Our weekly roundup of the internet's most preposterous headlines, from the outrageous to the outright bizarre.

Whiskey Fungus Fed by Jack Daniel's Encrusts a Tennessee Town [New York Times]

Airline Passenger Says He Was Served a Single Banana As the Entire "Vegan Meal" [Food & Wine]

I'm in a Sexual Relationship With Airplanes—So I Go on Vacation a Lot [New York Post]

Colombia Plans to Ship 70 of Pablo Escobar's "Cocaine Hippos" to New Homes in India and Mexico [People]

Bad Bunny's Restaurant Accused of Gobbling Birthday Girl's Cake [Miami New Times]

Elementary School Students Discover That EpiPens Turn Toxic in Outer Space [My Modern Met]

Chuck E. Cheese Still Uses Floppy Disks to Make Its Rodent Mascot Dance—For Now [Buzzfeed]

Six Former Phillies Died From Brain Cancer. We Tested Vet Turf and Found PFAS, or "Forever Chemicals" [Philadelphia Inquirer]

Slap Fighting: The Next Big Thing, or Unsporting Stupidity? [AP]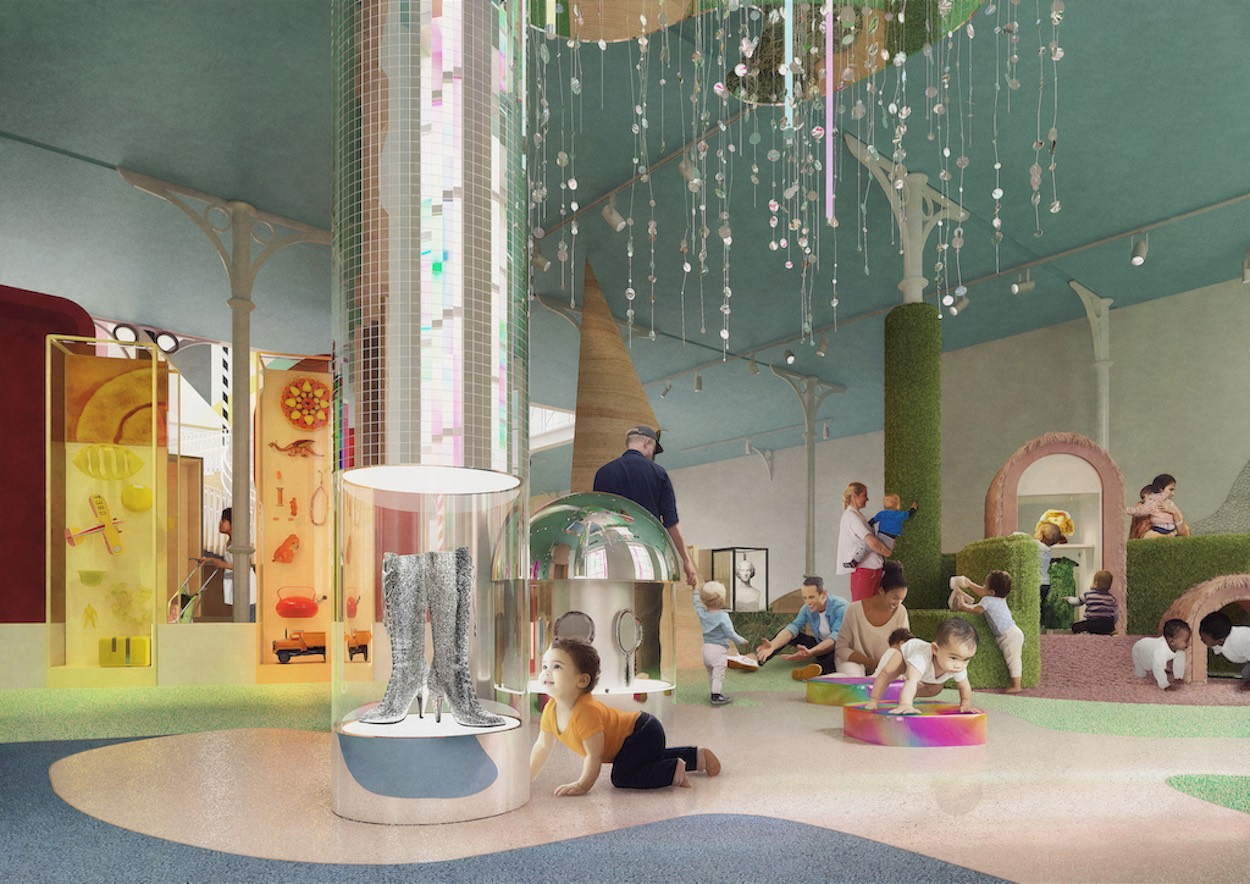 | | |
| --- | --- |
| | ICYMI: The Next Generation of Children's Museums |
The question of where, exactly, children belong in public is fraught. Every few years, the debate about whether restaurants, for example, have a moral imperative to welcome them resurfaces in the form of impassioned op-eds. Arguing, as one writer does, that eateries represent the "last remaining expression of community-centered child-rearing" overlooks the long history of cultural institutions designed specially for young ones. In July, London will carry that mantle with the opening of the Young V&A museum. Its debut exhibition explores how the history of Japanese folklore and landscape have influenced the minds behind Studio Ghibli, Comme des Garçons, and Pokémon.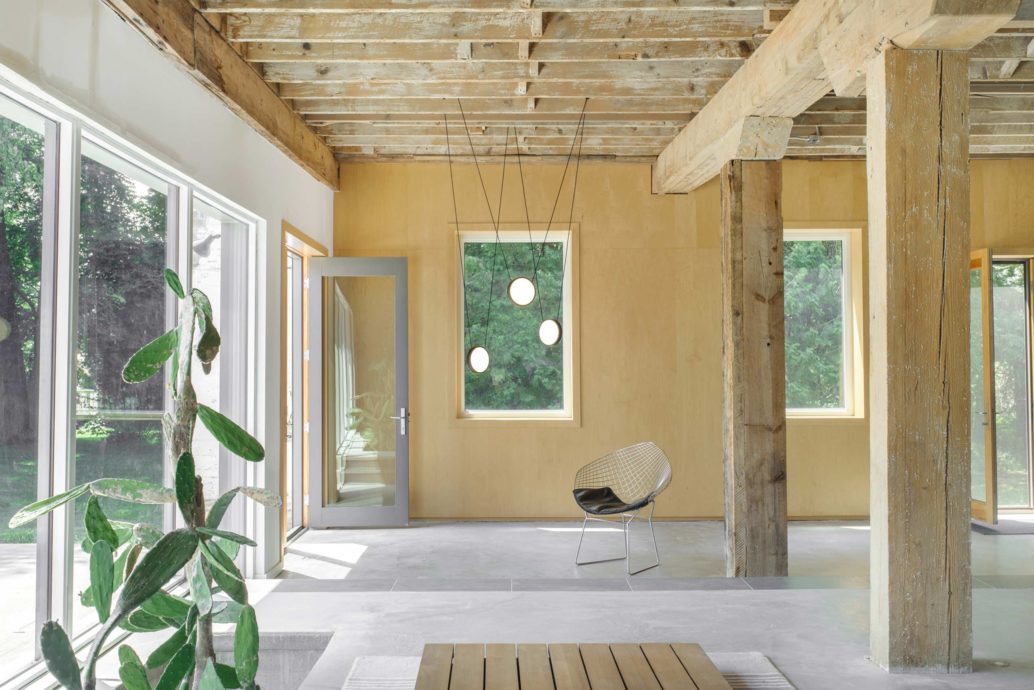 | | |
| --- | --- |
| | Member Spotlight: Anony |
Local manufacturing and technological innovation are elemental to the design process of Anony. a Toronto-based lighting and product design studio that aims to create objects with longevity.
Surface Says: Christian Lo and David Ryan, the designers behind Anony, have a penchant for minimal yet sophisticated lighting fixtures that reflect a fondness for simpler times. Each piece embodies an unexpected juxtaposition of shapes and materials that make any space feel at once classic and contemporary.
| | |
| --- | --- |
| | Today's Attractive Distractions |
A remarkably good Twitter thread: Every Pritzker Prize laureate as a Muppet.

Putting cotton waste back into soil could have major environmental benefits.

Scientists have been studying the DNA of stray dogs living at Chernobyl.

Big companies are scaling back office freebies, stoking a "perk-cession."