"My work is always about an idea, a material, and about exploration. It's about pushing craft forward."
| | |
| --- | --- |
| | The Met Gala Honors Karl Lagerfeld's Outsize Legacy |
What's Happening: The late couturier was credited with helping shape the modern wardrobe across his 65-year career at Chanel and Fendi. Though he disliked reflecting on the past, this year's Met Gala and Costume Institute show honors his creativity and imagination.

The Download: Karl Lagerfeld famously hated retrospectives. "I don't want to see all those old dresses," he once quipped. Chances are the notoriously hard-to-please couturier would have winced upon learning that the Metropolitan Museum of Art Costume Institute's annual benefit, otherwise known as the Met Gala or the "Oscars of the East Coast," would commemorate his legacy with a blowout party and retrospective showcasing 150 of his most impactful garments across an unparalleled 65-year career. So that's why Andrew Bolton, the Costume Institute's head curator, conceived "Karl Lagerfeld: A Line of Beauty" as an essay.

To be clear, many old dresses will be on view when the show opens to the public on May 5. Even more were flaunted last night at the Met Gala, whose airtight guest list of A-listers across fashion, film, tech, sports, and politics was instructed to dress "in honor of Karl." That meant a sea of vintage Chanel, where his early-'80s transformation of the once-stodgy house many considered "dead" into one of the fashion industry's most powerful is the stuff of legend. Ditto for Fendi, where he served as creative director from 1965 until his death in 2019. It also meant archival Chloé, Balmain, and Patou, where he cut his teeth early on, as well as nods to his newer eponymous label.

This is the painstaking planning of Met Gala mastermind and longtime Lagerfeld confidante Anna Wintour. The Vogue editor-in-chief has worn Chanel to the gala almost every year since 2005, and she was in good company last night. Gisele Bündchen and Nicole Kidman wore vintage Chanel gowns from previous shoots. Cara Delevingne and Ke Huy Quan donned Lagerfeld's signature fingerless moto gloves; Jeremy Pope paid tribute by means of a lengthy Balmain cape emblazoned with Lagerfeld's face. Jared Leto, Doja Cat, and Lil Nas X all showed up as Choupette, the designer's beloved feline companion.

Back to the exhibition. Lagerfeld sketched voraciously, so each look is paired with archival drawings from the five heritage houses Lagerfeld helped shape. (Perhaps also to divert glances away from the "old dresses.") Despite the abundance of source material, this was no small feat. Lagerfeld was furiously prolific, meaning Bolton needed to whittle between 5,000 and 10,000 garments down to a lean 150. "He would revisit the same themes again and again and again, and the same silhouettes again and again and again," Bolton says, calling out Chloé's romanticism, Chanel's historicism, and Fendi's minimalism. "What I wanted to show was his vocabulary, and the perceptions and contradictions within him."

The looks that made the cut preside within a serpentine scenography devised by Tadao Ando, the Japanese architect who designed a home for Lagerfeld that was never built. He leaned on the guiding principle of the S line, representing Lagerfeld's romanticism, and the straight line, nodding to his modernist work. "In Roman mythology, the straight line entwined by an S line is the symbol of Mercury, the god of commerce and communication," Bolton says. "Arguably, the modern god of commerce and communication was Karl."

In Their Own Words: "People are catching up with him now, but he predicted that," Bolton said during a Sunday walkthrough of the show. "Will there ever be another Karl? I don't think so. Some will aspire to it. I can't imagine someone who is first of all in our industry for 65 years, worked for all of those different houses, and never mind all the freelance he did. With his output, it was always onto the next, onto the next."
Surface Says: We're just upset that the real Choupette stayed home.
| | |
| --- | --- |
| | What Else Is Happening? |
| | |
| --- | --- |
| | Armed robbers attack Bulgari's flagship in Paris and steal millions worth of goods. |
| | |
| --- | --- |
| | Investors sue Adidas over the athletic brand's broken partnership with Kanye West. |
| | |
| --- | --- |
| | Freya, the walrus killed by Norwegian authorities, gets immortalized as a sculpture. |
| | |
| --- | --- |
| | An art student eats Maurizio Cattelan's banana at the Leeum Museum of Art in Seoul. |
| | |
| --- | --- |
| | Future Fair Returns to New York |
On May 11, Future Fair will bring contemporary art from 50 global galleries to New York City's Chelsea neighborhood for its biggest edition yet. This year, the fair will head to the city's renowned gallery district to take over the 28,000-square-foot venue Chelsea Industrial. Now in its third year, Future Fair continues to champion its founding tenets of equitability, transparency, and quality to build community with exhibiting artists and galleries.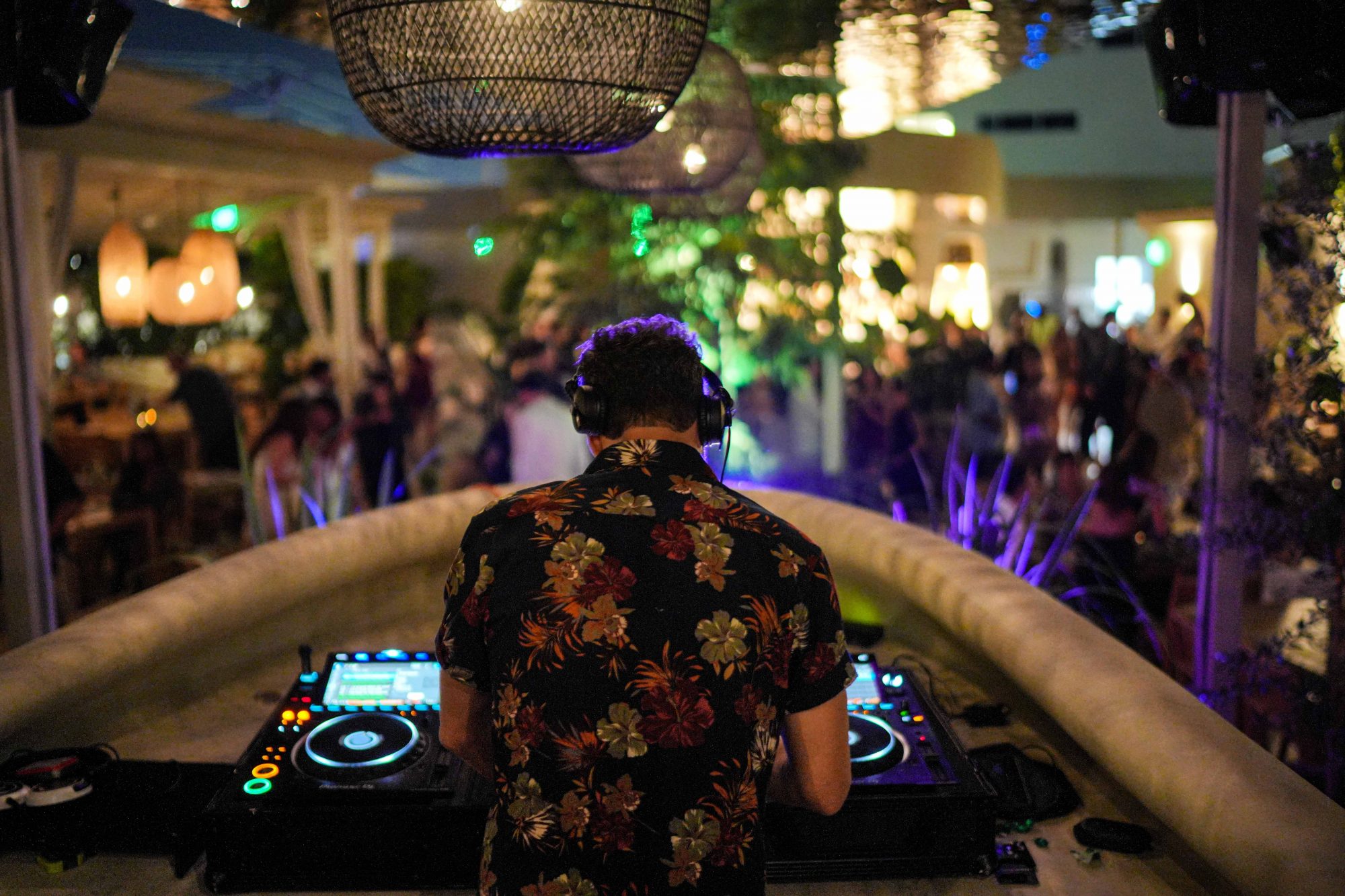 | | |
| --- | --- |
| | Surface x Dorsia's Guide to F1 Miami Grand Prix |
A quick-hit guide to the best activations, culinary pop-ups, and parties.

AlphaTauri at Fabel (May 4): Italian Formula 1 racing team Scuderia AlphaTauri will kick off race weekend with a celebratory dinner at Wynwood's Fabel. VIP tables will offer guests a top-tier culinary and entertainment experience, tableside mixologist, and surprises along the way. (Like craning one of the team's cars onto the roof.) Start the night with your bottle of Dom Pérignon and Volcan de Mi Tierra Cristalino Anejo tequila, and best of all—a meet and greet with the AlphaTauri team. Book on Dorsia.

Carbone Beach (May 4-7): Major Food Group's "Supper Club on The Sand" returns for its sophomore season with four blowout nights of chef Mario Carbone's hit Italian-American dishes and live performances. The format will be similar to last year's event—which attracted a bevy of celebrities such as Lebron James, Jamie Foxx, Hailee Steinfeld, and more—with a cocktail hour kicking off the evening, followed by a seated dinner and surprise musical act.

Dorsia Members Only at Boia De (May 5): Snag one of the hardest reservations in town for Race Week: It's Dorsia members-only night at Boia De on Friday, May 5. Celebrate at this Michelin-starred foodie haven and meet some other members of the Dorsia community. Tables exclusive to Dorsia. Book on Dorsia.

Once Upon a Kitchen (May 5): Don't miss out on Massimo Bottura's pop-up dinner event, where the world-renowned chef will be joined by culinary masters Juan Manuel Barrientos and Bernardo Paladini to create a sensorial culinary journey that fuses Italian and Latino culture. Savor exquisite dishes, indulge in master alchemist Dr. Alex Ott's cocktails, and dance the night away to Benny Benassi's electrifying beats at this one-night-only experience. Book on Dorsia.
| | |
| --- | --- |
| | Statement Furniture Imbued With Neoclassical Touches |
When longtime friends Julia Ransom and Johanna Dunn met for lunch six years ago, they soon learned both were hungry for new beginnings. The former studied finance before pivoting to interior design; the latter was making a name for herself in fashion. Similar tastes in interiors and furniture sparked the idea to collaborate, especially when they realized the furniture and accessories they wanted to make weren't on the market. "We would spend hours each night after work looking at furniture," Ransom says. "We both felt that the simple, strong pieces we wanted to buy just weren't available outside the gallery space."

Inspiration struck when the duo visited the windswept beaches of the Cyclades and Dodecanese Islands, where they conceived their first collection. That led to the formation of Ransom & Dunn, the duo's design brand that launched in mid-April with 29 made-to-order furnishings and accessories whose simple lines and sensual curves draw subtle influence from the grandeur, scale, and proportion of the region's Neoclassical architecture. Sculptural shapes, simple lines, and sensual curves define the inaugural collection, called Foundations, a series of living room–ready pieces spanning statement furniture and attention-grabbing accessories the duo refer to as "cornerstones of a home."

The collection feels chameleonic, imbued with the shapes of midcentury French design and the sex appeal of the '70s. Each handmade piece lovingly honors Greco-Roman mythology. To wit: the statuesque, oblong-shaped Petra Table's deep green Verde Levanto marble, the plinth-like Roman bar's overt nod to Neoclassical columns, an arched floor mirror named after Andrea Palladio, and bouclé Pebble poufs. The collection "can move among different spaces and transcend periods or styles of design," Ransom says. "The pieces hold a similar purpose to the much-loved essentials of a wardrobe, tying and anchoring all the other layers together."

Taylor Kibby's intricate, free-flowing sculptures, which she painstakingly forms using salvaged ceramic chain links, are a study in dualities; they're hard yet soft, delicate yet strong, obscuring yet revealing. Each is uniquely layered and complex, assembled so the L.A. artist can both ask and answer difficult questions about the shifting multiplicity of human emotion and the concept of change.
| | |
| --- | --- |
| | What's New This May, From Our List Members |
New & Notable is a cultural catchall that highlights interesting new products and projects from our brilliantly creative members of The List. With new releases, events, and goings-on, the below moments indicate the power they have to move the needle in realms like architecture, design, fashion, and art.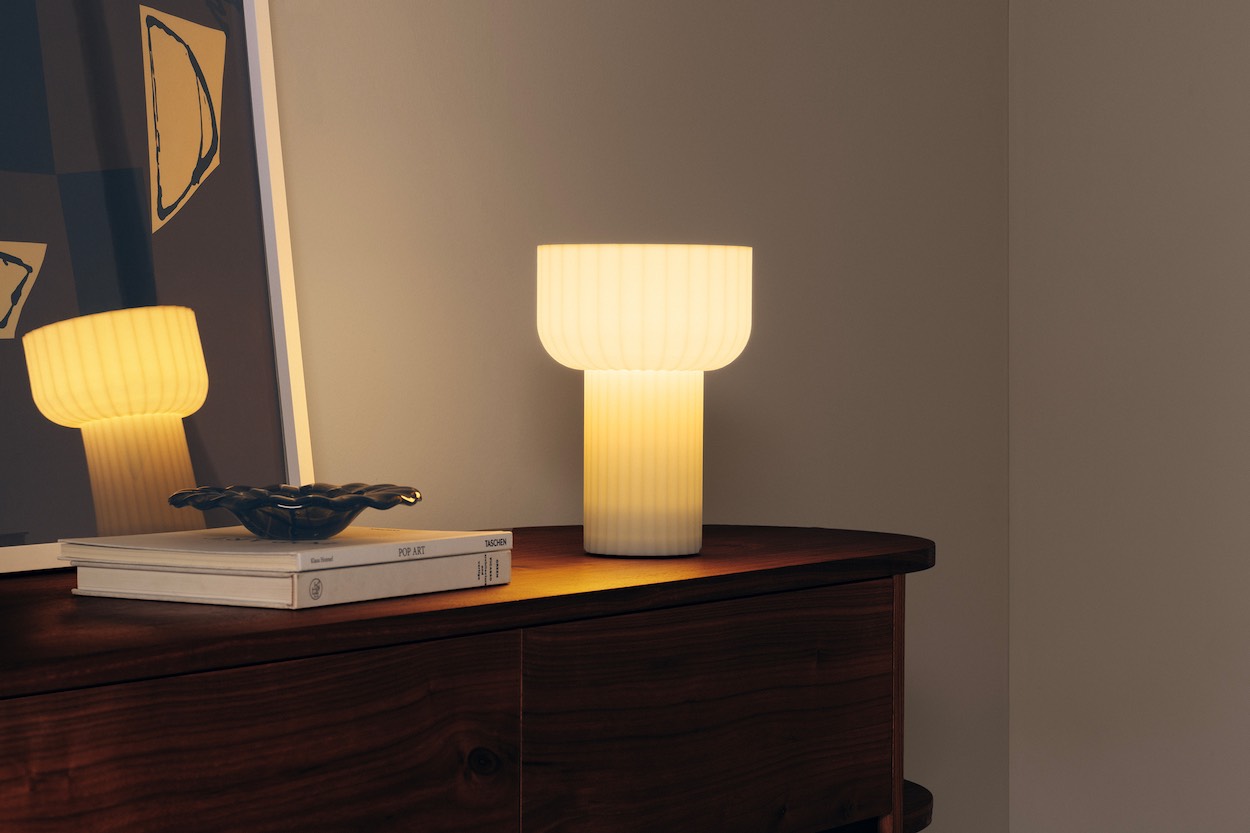 | | |
| --- | --- |
| | Gantri: While the design industry suffered a loss when Dims shuttered in late 2022, perhaps no one was impacted more than the creators of Dims' most-loved products. That's why the 3D-printed lighting manufacturer teamed up with Seoul-based Studio Word to reissue the fan-favorite Word Table Light. Originally created by Gantri and Studio Word for Dims in 2019, its undulating surface recalls stone-carved doric columns of antiquity, produced in Gantri's signature corn-derived 3D-printing filaments. |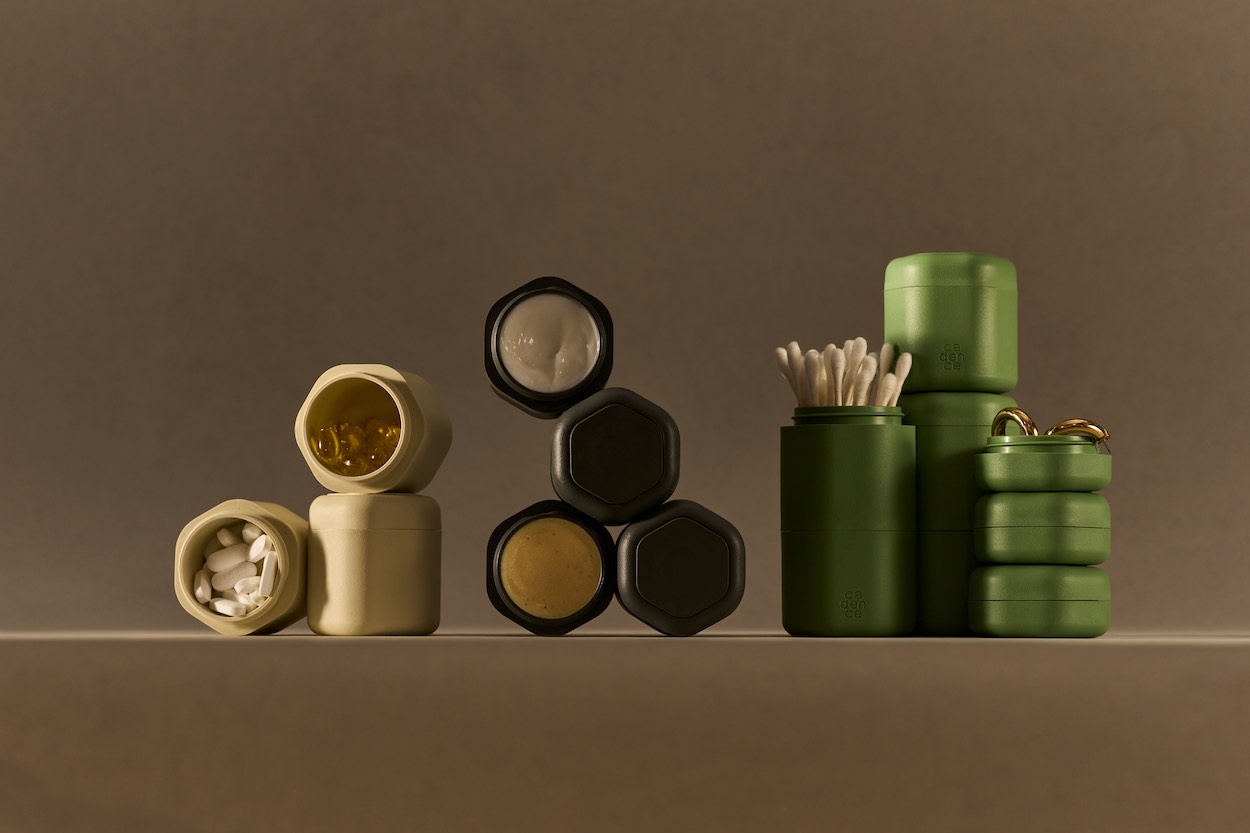 | | |
| --- | --- |
| | Cadence: Modular, refillable, leakproof, and made from post-consumer ocean plastic, Cadence's Capsules changed the landscape for those looking to bring their wellness routines on the go. With the Capsule Flex System, jetsetters can now choose from larger, smaller, and expandable Capsules for their next adventure. |
| | |
| --- | --- |
| | ICYMI: There's Still Much We Can Learn From Richard Avedon |
"Iconic" is a word often tossed around, seldom deserved. But in the case of Richard Avedon, who revolutionized fashion photography over his six-decade career, the term almost doesn't hold a candle. The lifelong New Yorker began shooting high-profile editorials for Harper's Bazaar in the 1940s when, even at the age of 21, he began developing a signature style of candid colorless images that, as Cindy Crawford once put it, made models "come alive." He imbued fashion photography with a sense of experimentation that balanced fantasy and realism that still proves influential.

Avedon's legacy is so outsized that when curators at the powerhouse Gagosian Gallery were tasked with assembling an exhibition to commemorate the late photographer's centenary, they left the task to 150 of his former subjects. "Avedon 100," which opens in New York on May 4, enlisted artists, designers, musicians, writers, curators, and fashion-world heavy hitters to select their favorite Avedon photograph and explain what it means to them.
Reach the design world every morning. Find out more about advertising in the Design Dispatch.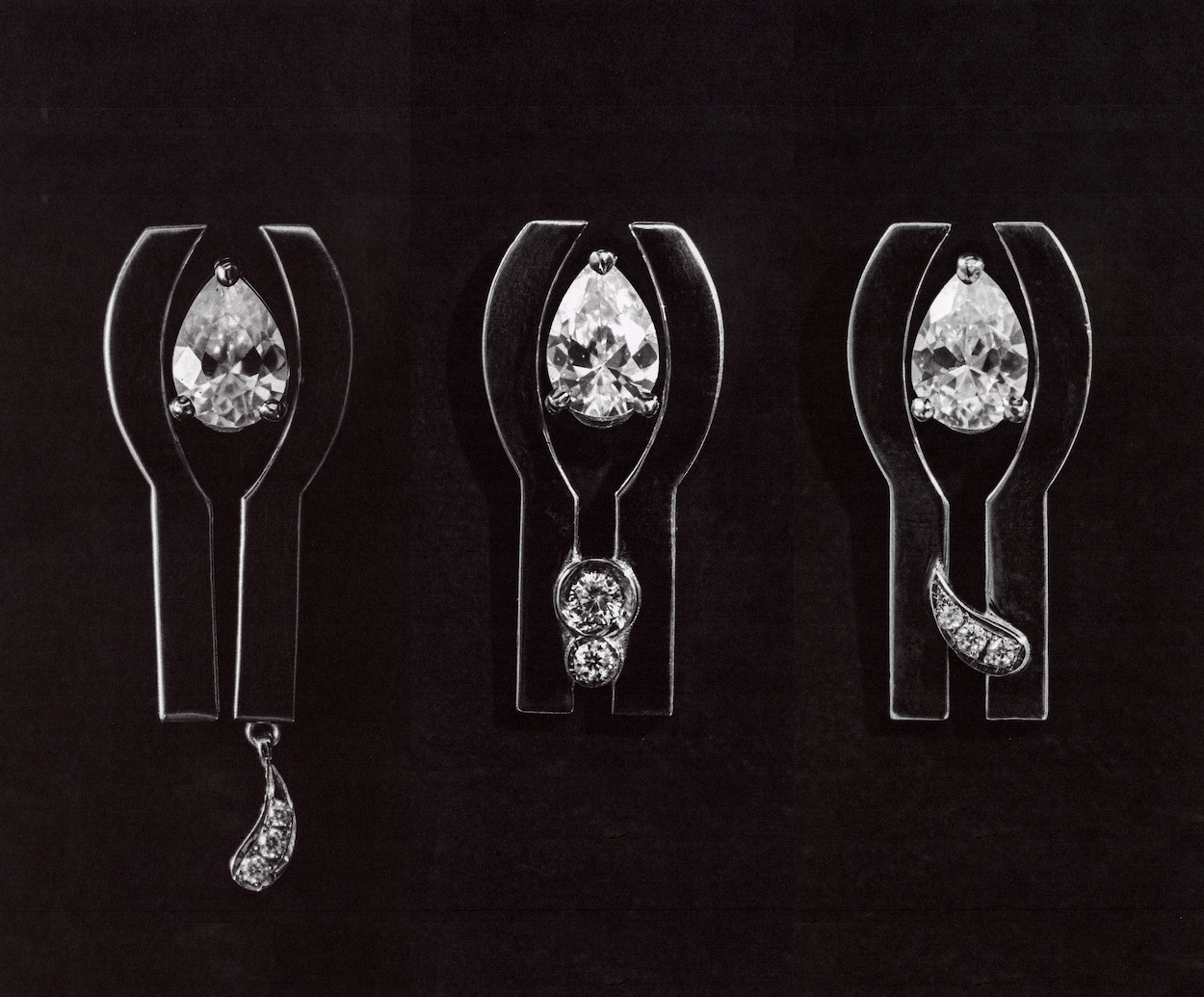 | | |
| --- | --- |
| | Member Spotlight: Kimy Gringoire |
After designing for Antwerp-based jewelry label Kim Mee Hye for seven years, Kimy Gringoire took a hiatus and worked as a design consultant before launching her eponymous jewelry brand in 2021. Each piece embodies Gringoire's unparalleled attention to how it moves with the wearer, while subtle punk references combine narrative design with understated elegance.
Surface Says: Kimy Gringoire combines poetry, gemstones, precious metals, and philosophy to inimitable effect, creating fine jewelry that speaks to a life of travel and romanticism.