"There's so much more room for creativity the closer designers collaborate with makers."
| | |
| --- | --- |
| | The Radical Rage of the Blacklips Performance Cult |
What's Happening: A new book and compilation chronicle the abject glamour and visionary legacy of New York City's Blacklips Performance Cult.

The Download: "New York is filled with scenes that are called worlds," Laurie Anderson recently told a standing-room-only crowd at the New York Public Library for the Performing Arts. The crowd gathered to celebrate the release of Blacklips: Her Life and Her Many, Many Deaths, a sumptuous hardcover archive of the 1990s' most notorious "performance art cult," and its compilation album. "The art world, the financial world, the fashion world, it's a city of worlds," Anderson said as she moderated a talk between co-writer Marti Wilkerson and ANOHNI, who sat next to her in a black cloak and silver shoes.

In 1992, ANOHNI started Blacklips with Johanna Constantine and Psychotic Eve in the East Village. Today, that time and place—a community "bruised and battered" by the ongoing AIDS crisis, a rough city on the precipice of gentrification—feels like a different world. "There were so many people dying," Psychotic Eve (aka Scott Jackson) said. "AIDS was in the zeitgeist. [Blacklips] bloomed from there. It was an apocalyptic landscape that we were living in. That's where the sort of trash sculpture mentality came from."

He means literal trash. Blacklips staged as many as 150 shows throughout its early-'90s residency at the East Village den of iniquity known as Pyramid Club. Sets were assembled from garbage; props were bought at the bodega. When plot mechanics required raw meat, they'd hoof it over to the Meatpacking District. Those plots revolved around body horror as Blacklips characters processed the trauma of AIDS and the anti-abortion movement. Their authors, mostly broke young artists, were in the gutter because society wouldn't let them live or work anywhere else. If they were looking at the stars, that's because the stars were dying.

Blacklips' trash-into-treasure resourcefulness was also an aesthetic. In the pre-internet age, they sought out what history was available to them. From it, they boiled a witches' brew of Charles Bidgood's candy-colored queer fantasias, Kenneth Anger's occult sex rituals, Charles Ludlam's Theatre of the Ridiculous, the "let's put on a show" silliness of the Cockettes, the feminist shock value of Ana Mendieta, and fearless presence of Vaginal Creme Davis. But Blacklips' magic ingredient was rage. To world-build, they first had to tear what was left of the old world down, dance on its ruins, and salt its evil soil.

The thousands of photographs the book reprints vibrate with the performers' deconstructive intelligence and destructive glee. Outsiders were viewed with suspicion. "A bitch like me was telling photographers they couldn't come in," ANOHNI told the crowd, "unless they gave the photos for free." Another was that the world wasn't ready for them—culturally, in terms of reception to challenging queer work, and technologically, in terms of digitizing shaky video recordings of the plays. But over the past few years, ANOHNI digitized it all. Twenty-nine were shown at the Participant Inc gallery last fall.

Blacklips didn't last long. In 1995, the curtain finally came down. ANOHNI realized her generational talent as a singer-songwriter. Other members, including Hattie Hathaway, are no longer with us. Constantine, Eve, Kabuki Starshine, and Michael Cavadias live on as fixtures in the city's avant-garde performance worlds. "It was such an insular project that was really for us, by us," ANOHNI said. "When the coffin closed, it clamped tight." Until now.

In Their Own Words: "We were more the end of a system or legacy than the beginning of a new one," ANOHNI said. Perhaps Blacklips could still kiss the foreheads of future revolutionaries. "It's very possible," she said, "but the children would have to be a lot more disciplined in what they allow through the door. You can't really romanticize poverty—it's not fair. But at the same time, there's something to be said for a firewall protecting developing material from reaching the clatter of the marketplace."
Surface Says: As states outlaw drag and trans people's presence in public spaces, it's on us to make sure this world gives artists time and space to build a better one.
| | |
| --- | --- |
| | What Else Is Happening? |
| | |
| --- | --- |
| | The Cooper Hewitt establishes a curatorial department specializing in born-digital work. |
| | |
| --- | --- |
| | Newark unveils a Harriet Tubman monument that features a permanent audio piece. |
| | |
| --- | --- |
| | A band given a Banksy artwork to change their name has put the piece up for auction. |
Reach the design world every morning. Find out more about advertising in the Design Dispatch.
| | |
| --- | --- |
| | California Coziness Reigns at Palihouse West Hollywood |
Avi Brosh goes back to where it all began with the revival of his Palihouse brand. Palihouse West Hollywood features 95 rooms and suites blending California minimalism with a Euro kind of coziness—custom beds (dressed in Bellino Fine Linens) and lounges in jewel-tone takes on wide-wale corduroy, for example, along with checkerboard-tiled bathrooms stocked with Diptyque amenities.

The sunny Palihouse Lobby Café & Bar has bright ideas for breakfast, including a Wood Oven Pancake and—why not?—an espresso martini with orgeat syrup. Just above the cafe floats the aptly named Mezzanine Sushi, offering late-night bites like bacon-wrapped shimeji mushroom. Located a few steps from city must-sees like LACMA and Largo at the Coronet, the boutique hotel is the perfect (re)introduction to the Palisociety, the family business of hotels and residences stretching throughout California and into Portland and Seattle and, before too long, Austin and Nashville.
Eugene
Kohn,
1930–2023
Eugene Kohn, the architect and co-founder of Kohn Pedersen Fox (KPF), has died at 92. KPF started rivaling long-established international architectural firms within just a few years and became one of the world's most prolific designers of supertalls. The firm is responsible for more than 250 skyscrapers worldwide, including some of the tallest: the World Financial Center in Shanghai, the headquarters of Unilever and Amazon in London, and the International Commerce Center in Hong Kong. The firm has also designed many of New York's newest and tallest buildings, including One Vanderbilt and multiple structures at Hudson Yards.

Kohn's ambition paired with the unusual partnership between him and William Pedersen were instrumental to KPF's success. The two complemented each other well—Kohn had a passion for design but didn't see himself as a creative innovator, while Pedersen worked under I.M. Pei on the East Building of the National Gallery in Washington and was eager for new challenges. Kohn acted as the firm's public face, Pedersen was the creative force, and the firm's third partner, Sheldon Fox, managed the business side. Together, they constituted an unorthodox but effective partnership between the commercial and the creative.
| | |
| --- | --- |
| | In Marfa, Kohler and Douglas Friedman Throw It Back |
In 1981, readers thumbing through magazines might have been surprised to see a full-page ad from Kohler featuring the new San Raphael toilet, low in both profile and water usage, cruising down a desert highway like a vintage motor car. Or, perhaps sited in the environment like a minimal Judd box—a feeling Kohler recaptures this year with a nostalgic ad campaign shot in Marfa by photographer Douglas Friedman, and a new smart toilet, the Numi 2.0.

Swapping the old color palette of "Swiss Chocolate" for more contemporary Honed Black, the campaign further articulates Kohler's belief that bathroom fixtures can be sculptural in form and futuristic in function. Numi 2.0 integrates into Kohler Konnect smart home collection with de rigeur features like automated self-cleaning via UV light, electrolyzed water systems, and misting with deodorization. But it ups the ante with a totally touchless functionality, power save mode, and emergency flush that operates in case of power outages. A stainless steel wand covers both front and rear wash modes, fully adjustable in every imaginable way. Best of all are the built-in speakers for voice control. Alexa, play Yoko Ono's "Toilet Piece/Unknown."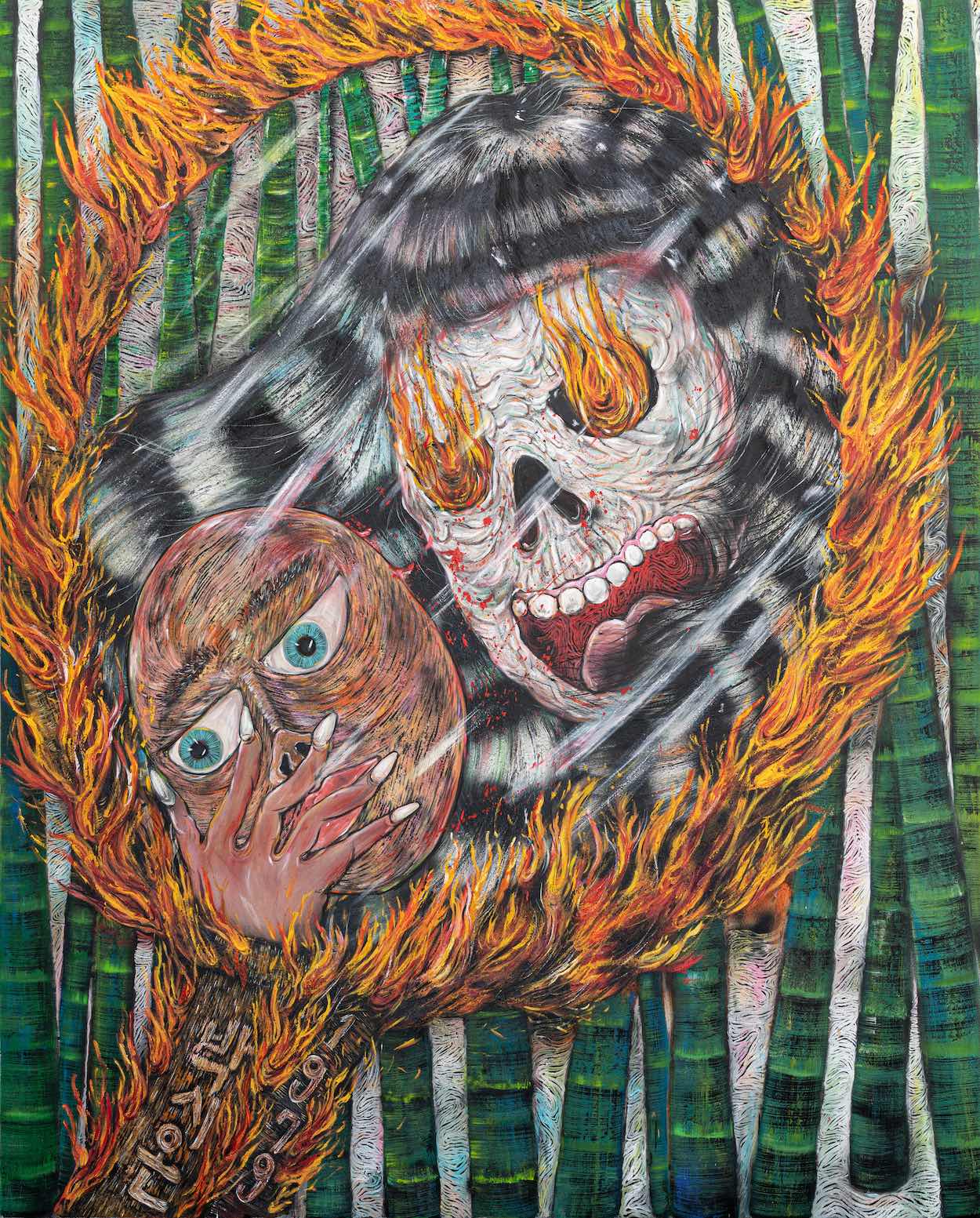 | | |
| --- | --- |
| | Si On: I Am An Outcast From The World |
Where: James Fuentes, New York

When: Until March 19

What: Si On is known for her visceral work; according to the artist, Korean shamanism and "ugly" emotions like fear and emptiness inspire the vivid, sometimes startling scenes she creates. In "I Am An Outcast From The World," she channels the solitary intensity of relocating from New York to Poland, underscoring cheerful hues with her own sense of frustration and confinement. The large-scale paintings showcase the dualities in her multimedia practice. Si On's sense of materiality expands beyond the canvas, incorporating surprising elements like broken ceramics to pair concepts seemingly at odds with each other, from violence and beauty to triumph and tragedy.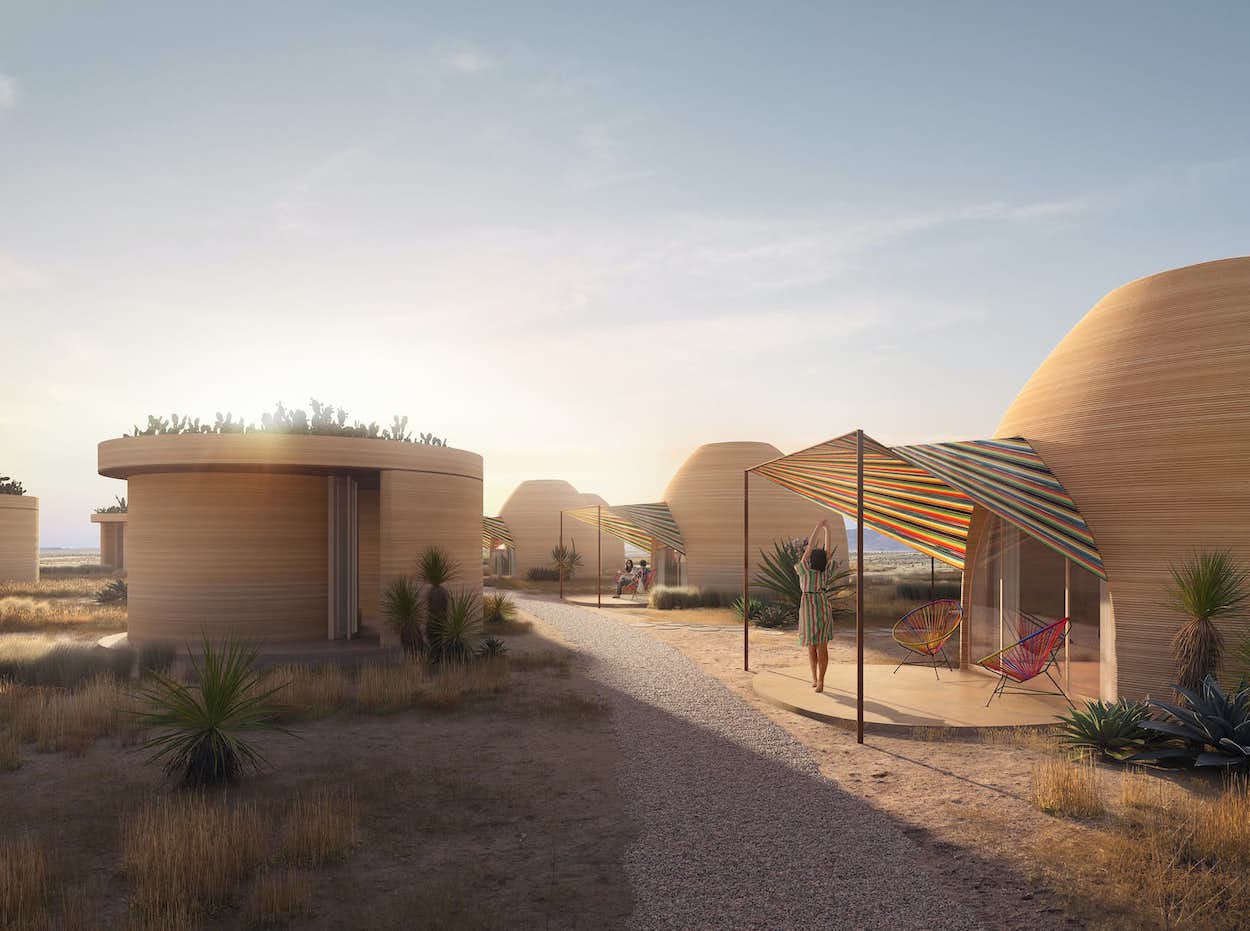 | | |
| --- | --- |
| | ICYMI: Liz Lambert's Sweeping Vision for Her Marfa Hotel |
Liz Lambert may have been ousted from her hotel empire, but the hospitality magnate and "Austin's queen of cool" is staying busy. Her latest undertaking is guaranteed to reverberate throughout Marfa, the tiny desert town that was permanently transformed when Donald Judd's Chinati Foundation opened in 1986, cementing the unlikely locale as a pilgrimage spot for coastal art lovers seeking a change in scenery.

Lambert, who grew up in West Texas and maintains a ranch outside Marfa, bought a 21-acre pasture on the city's outskirts back in 2005. It soon became the site of El Cosmico, a "bohemian nomadic hotel" where weekenders glamp in trailers, yurts, and teepees to "disconnect, see the stars, and feel the vast sense of space." Now she plans to relocate El Cosmico to a much larger site nearby and double its capacity with 3D-printed structures designed by Bjarke Ingels Group and Austin home builders Icon.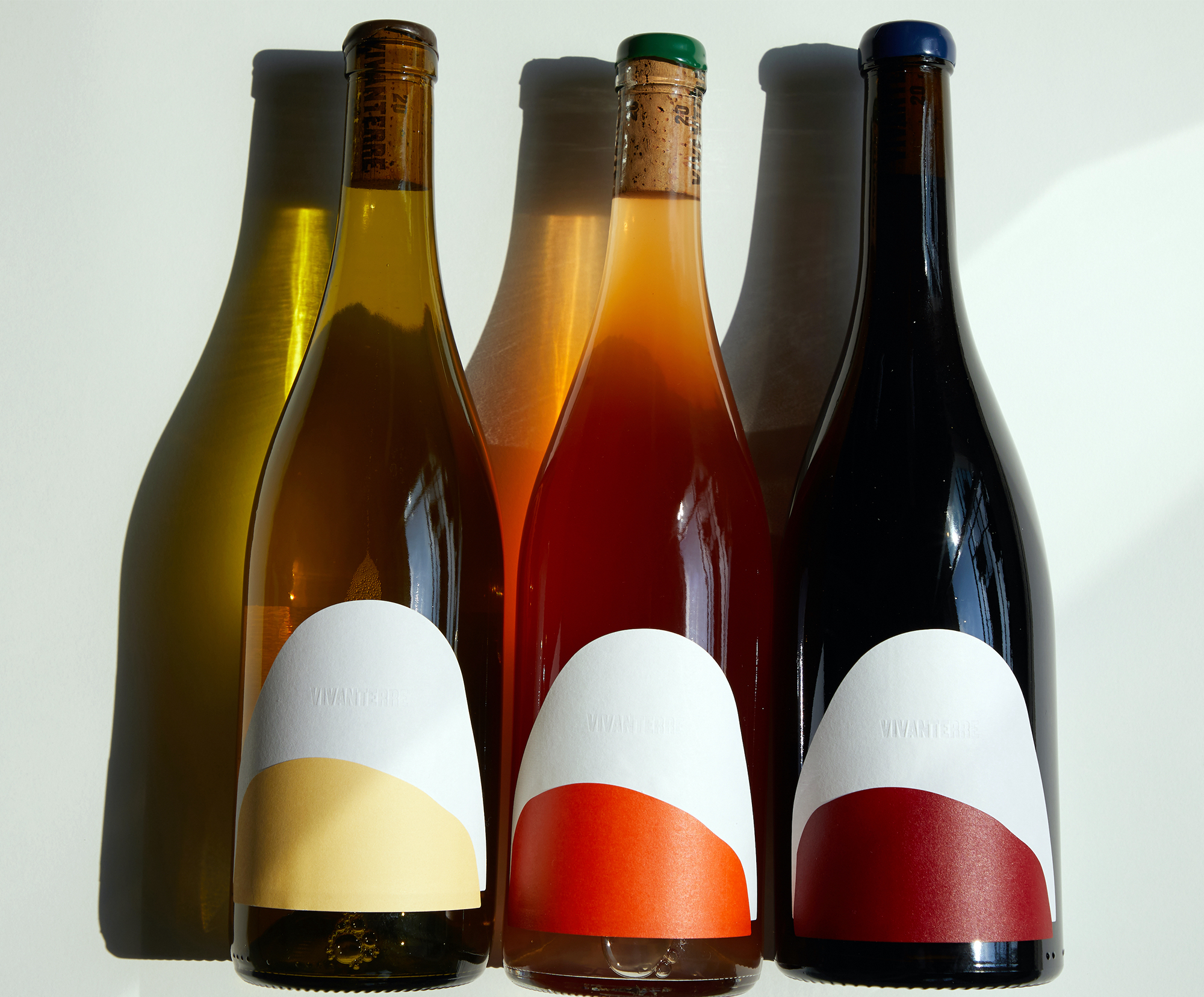 | | |
| --- | --- |
| | Member Spotlight: Vivanterre |
Vivanterre is a natural wine produced in the Auvergne region of France by Patrick Bouju and Justine Loiseau, and founded by Rosie and Max Assoulin, with the support of renowned sommelier Cedric Nicaise. Using organically and biodynamically farmed grapes, vinified using natural processes, and untouched by any fining, filtering, or added sulfites, Vivanterre reflects the "Living Earth" from which it comes.
Surface Says: From its conscious agricultural practices to easy drinking blends and a bottle you'd actually want to see out, Vivanterre exudes good taste.
| | |
| --- | --- |
| | Today's Attractive Distractions |
Scientists discover a "natural battery" that creates electricity from thin air.

Owen Wilson is—but also isn't—Bob Ross in the upcoming film Paint.

We all read reviews before shopping, but how do we know they're authentic?

There are still lessons to glean from Apartment Life's jubilant interiors.