"If a plant has just one root, that doesn't necessarily mean it's going to stand straight and strong."
| | |
| --- | --- |
| | Andrea Branzi Is Still Pushing Boundaries |
What's Happening: An exhibition of inventive furniture by the Italian maestro breaks the barriers of biophilia.

The Download: In the front corner of Friedman Benda, a grove of little trees gathers. Their canopies of washi paper suspend maple and bamboo leaves mid-flutter; their trunks are also lengths of elegant bamboo, secured to rings of patinated aluminum or marble or Belgian Bluestone. They float, summoning childhood memories of pressing foliage between wax paper. Their glow softens in the gallery's natural light, conjuring connections not only to Noguchi's eternal paper lights but also our affinity for biophilia that floated like puffballs from avant-garde galleries into health care, user experience, and product design.

The floor lamps form part of "Contemporary DNA," a show of new work from the architect, theorist, and designer Andrea Branzi. Now 85, the legendary Italian had a hand in most of the past century's seminal design movements. In 1966, he co-founded Archizoom Associati, which launched Italian Radical Design. A decade later, he, Ettore Sottsass, and Alessandro Mendini opened Studio Alchimia, pushing the former's pop sensibility into a highly referential and irreverent postmodernism.

By the mid 1980s, Branzi abandoned all that overthought flash and bent his interests towards the natural world. The result was the epochal "Animali Domestici" collection, furnishings made in concert with his wife, Nicoletta, that united found branches of raw birch and simple planks of varnished MDF in forms that seemed not so much retro-futuristic as timely-yet-timeless meditations on humanity's need to make a mark.

Branzi called that style "neo-primitive," and while that locution might strike 21st-century sensibilities as perhaps tinged with a bit of colonial condescension, his recent pieces prove the idea remains fruitful. To the side of the trees, a row of seating lines up; these Germinal chairs and benches use simple MDF frames as grounds from which sprout hand-painted bamboo stalks. The backs are canvases for Branzi's brush, and each seating a riff on flags, traditional blanket making, semiotics—so much of his history is here, in the pop repetition of the bases and the poetics of his decorations and the PoMo stacking of them onto each other. You'd swear you'd seen them before—or anything quite like them.

Near them rise Branzi's Buildings, a series of steel storage units with central bamboo columns, their industrial solemnity enlivened by everyday objects—a jug of orange juice, a pack of bottled water—that he asked gallery staff to collect from local shops.

"Contemporary DNA" reaches its full potential far from those trees by the windows, where the gallery has installed his Roots seating. For these, Branzi went foraging for the titular pieces of wood, those elegant forms only nature can create. He painted them with simple bands of primary colors and suspended them in undulating metal cages. It's almost impossible not to see them as cages, but look closer. What feels like nature constrained becomes imagination unfettered, the cosmos and artistic imagination together in flow. These aren't gravestones or anthropological vitrines. They're the building blocks of world-building, not nostalgic but neo.

In Their Own Words: "It's our view that Branzi was pivotal in the formation of contemporary design's DNA," gallery partner Marc Benda tells Surface. "He inserted several of the proteins that built its helix, and he's still adding information that wasn't there before."
Surface Says: Branzi's influence may seem like it's everywhere, but his intellect and intuition remain unmatched.
| | |
| --- | --- |
| | What Else Is Happening? |
| | |
| --- | --- |
| | The Art Gallery of Ontario taps a trio of architecture firms for its seventh expansion. |
| | |
| --- | --- |
| | After a rocky few years, TEFAF Maastricht is returning with an expanded program. |
| | |
| --- | --- |
| | Sou Fujimoto completes a gradient-clad visitor center for Ruinart in Reims, France. |
| | |
| --- | --- |
| | England's coronation chair is undergoing preservation ahead of the King's crowning. |
Reach the design world every morning. Find out more about advertising in the Design Dispatch.
Rafael
Viñoly,
1944–2023
Rafael Viñoly, the Uruguayan architect renowned for designing memorable skyscrapers like 432 Park Avenue and the Walkie Talkie, has died at 78. Though he leaves behind a legacy of commercial and cultural buildings across the world, Viñoly was a modernist who enclosed sweeping spaces under glass to create luminous interiors. His most famous work in New York City—his adopted home—was 432 Park Avenue, which briefly reigned as the world's tallest residential building. Viñoly masterminded structures in each of the city's boroughs, and he played a role in the Think Team that formed to approach redeveloping the World Trade Center. Viñoly's presence also paved the way for South American architects to start earning more stateside recognition.
| | |
| --- | --- |
| | Hôtel Dame Des Arts Mirrors Parisian Beauty |
Few places are more beautiful than the St. Germain area of Paris's 6th arrondissement. The new Hôtel Dame Des Arts wisely doesn't try to compete with the neighborhood's wonders, but instead compliments them. Nestled into a 1950s building and sheathed in a nouvelle vague sensibility, the EQ Group property offers a hidden courtyard with a French-via-North-Pacific boite by Experimental Group's creative director Matthieu Alfandari and chef Othoniel Alvarez Castañeda. (Try the champignons with peanut mole and salted granola.)

The city's own Raphael Navot did the interiors and 109 bedrooms and suites, all undulating wood and sumptuous textiles in warm neutrals occasionally touched up with jewel tones. But the real draw is Paris at its best: many of the guest rooms and suites spill out onto terraces overlooking the Eiffel Tower or the city's rooftops. The hotel's own 360 rooftop is a new landmark itself, with champagne and cocktail programs to accompany tres magnifique views of Sacré-Coeur Montmartre, Les Invalides' golden dome, and the reborn Notre Dame.
| | |
| --- | --- |
| | Yabu Pushelberg Crafts a Pristine Showroom for Salvatori |
Over the years, Italian natural stone specialists Salvatori have worked with top-flight international designers for product and décor collaborations—fellow Italians Piero Lissoni and Elisa Ossino, of course, but farther-flung talents like Kengo Kuma and John Pawson. For their New York showroom, however, they decided to go local, enlisting Yabu Pushelberg to conceive a sharp, chic 6,400-square-foot duplex in SoHo.

"It was really a no-brainer," says CEO Gabriele Salvatori, who previously enlisted the pair to design collections including the shapely Anima and modular Punto sets of bathroom fixtures. "They were instrumental in helping us find the perfect location at 102 Wooster Street," he says. And not just perfect but, as Glenn Pushelberg explains, "perfectly imperfect. When we started going out in New York in the '70s, it was rough and tumble. There was a frisson to it. New York was perfect through its imperfections in a way that made you crave it even more, and is still like that today. This feeling is what we wanted to capture in Salvatori's showroom."

That old edge is all over the ground-floor level, with original cast iron columns caged in black steel sleeves, and floor-to-ceiling brick walls and original flooring showing off the patina earned over the decades. Display vignettes gather within a custom modular wall system. Below, an apartamento offers a fully operational kitchen carved from marble, and shelving to show off Salvatori's sculptural series like Yabu Pushelberg's own architectural objects known as the Village | Assembly. "Going from creating products to interiors felt like a natural, full-circle moment, since we know each other so well, both as collaborators and friends," says George Yabu. "We think you'll be able to feel that in their showroom."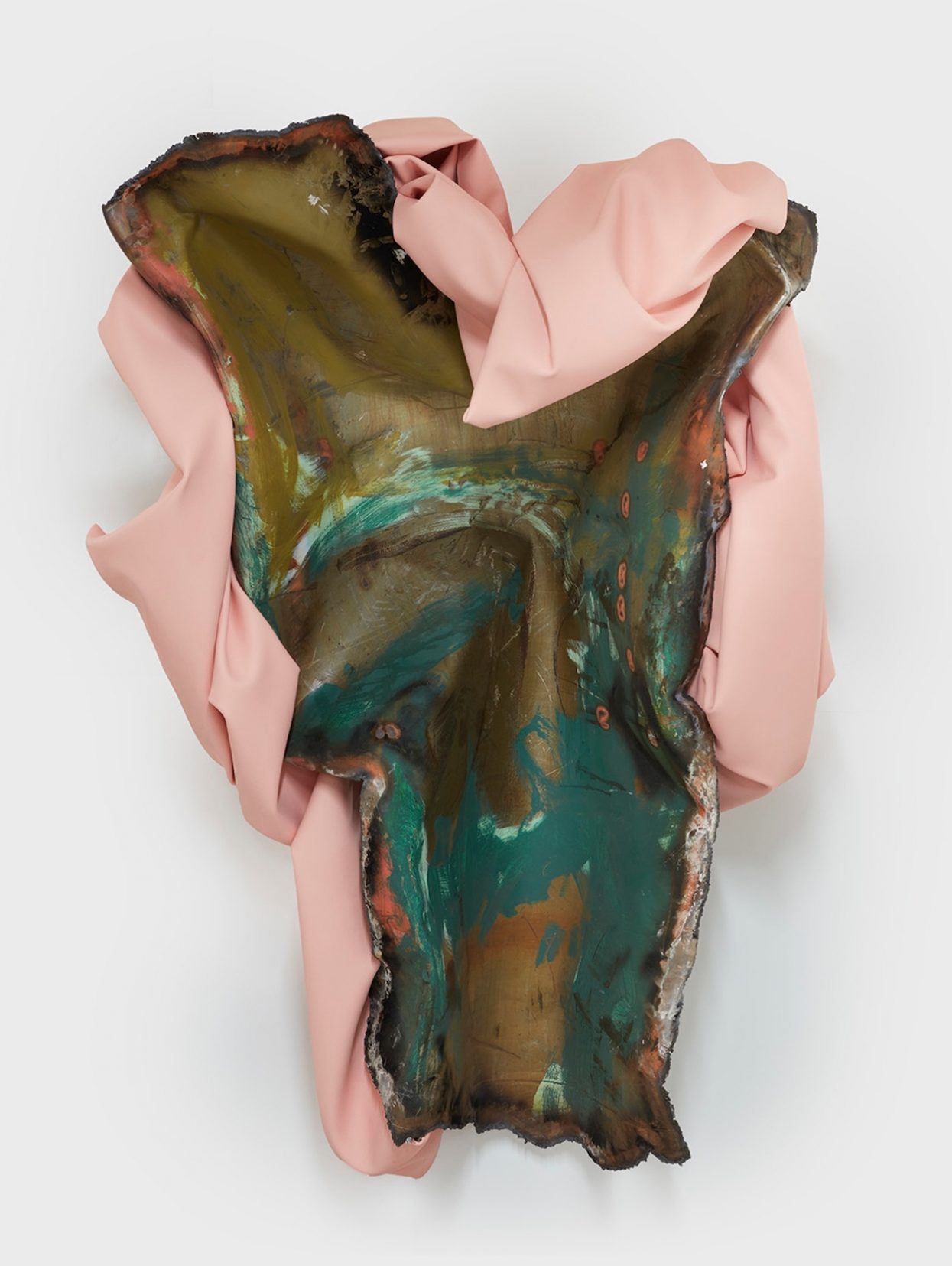 | | |
| --- | --- |
| | Kennedy Yanko: Humming on Life |
When: Until April 22

Where: Jeffrey Deitch, New York

What: Kennedy Yanko has proven her ability to forge salvaged metal sculptures that challenge our perceptions through sensation and contrast, landing in such major institutions as the Brooklyn Museum and Rubell Family Collection in Miami. Here she manipulates paint skin and metal to demonstrate her prowess as a painter. Through a labor-intensive process of painting metal, underpainting, fire-cutting, and crushing, she erases the binary between life and matter, revealing the abstract power of materiality and its potential for vitality.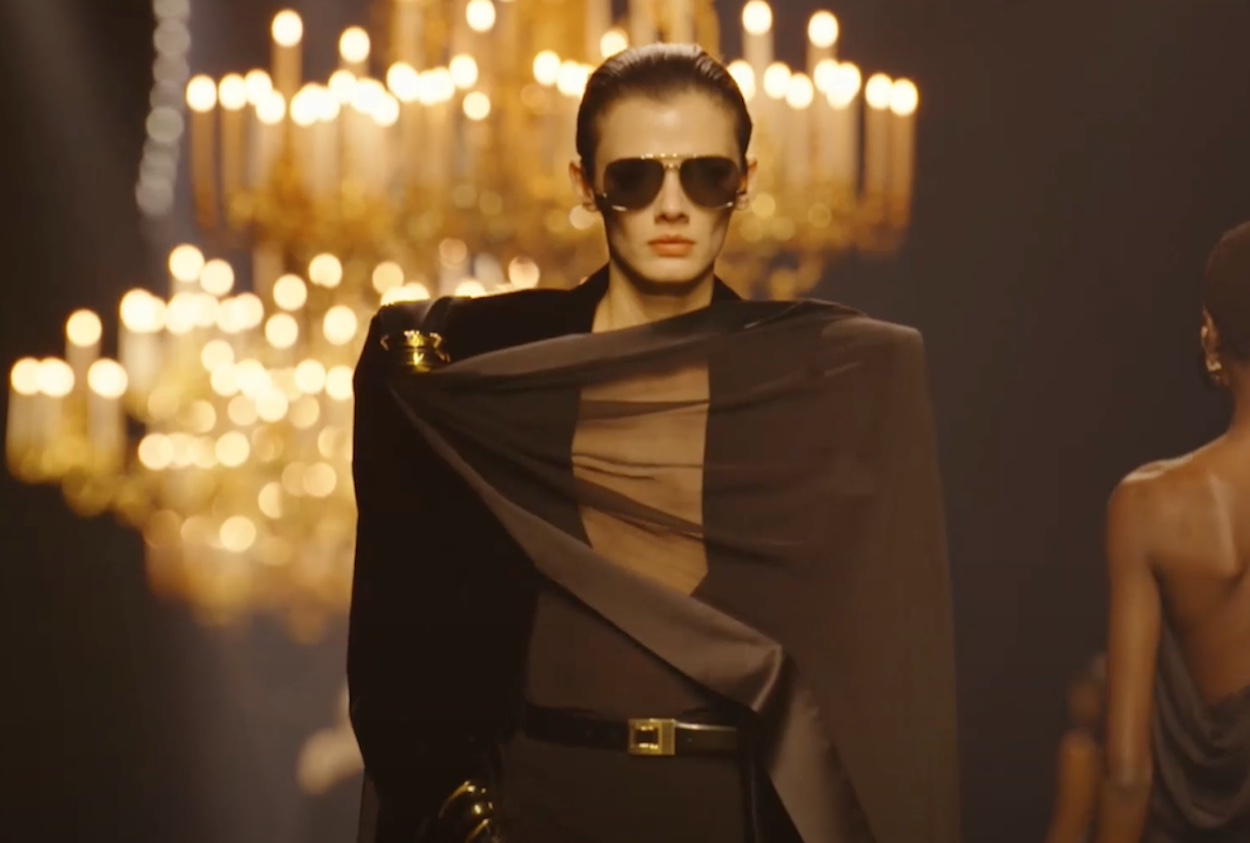 | | |
| --- | --- |
| | ICYMI: After a Year of Spectacle, Fashion Re-Focuses on the Clothes |
Just five months ago, in late September, Fashion Month made strides to finally pick up where it left off pre-pandemic. Runway shows returned in force, complete with front rows and catwalks piled high with A-listers. So too did the uproarious party scene that accompanies a fresh season. Veterans noted how the first fashion season "back" was thrumming with a manic fervor unseen even before the pandemic.

It was a weird year on runways, too: at couture shows, Casablanca and Chanel put horses on their catwalks, while Alessandro Michele sent 68 pairs of identical twins strutting down Gucci's. Then, in November, a scandal caused by "a series of grievous errors" rocked Balenciaga to its core. Once beloved for embracing "provocation" to critique the industry, creative director Demna said Balenciaga's Paris showing will focus on "making quality clothes—not image or buzz." As tolerance for spectacles has peaked, designers at Europe's fall/winter shows seem to be focusing more on craft than 15 seconds of fame.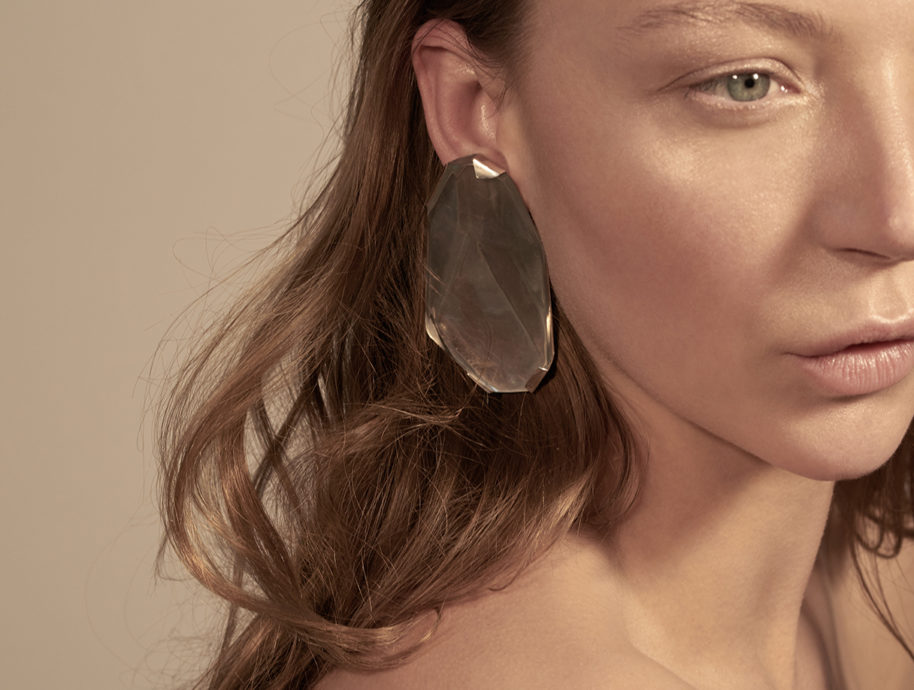 | | |
| --- | --- |
| | Member Spotlight: Dinosaur Designs |
Since founding Dinosaur Designs more than 30 years ago, Louise Olsen and Stephen Ormandy have created a mini-art movement synonymous with luxury. Creating jewelry and homewares from resin and precious metals, their unique pieces are characterized by a warmth and tactility only possible by making each piece by hand in their studio.
Surface Says: Dinosaur Designs has created a distinctly punchy and colorful point of view with its statement-making fashion and home accessories.
| | |
| --- | --- |
| | Today's Attractive Distractions |