"You can still make things impressive without being pretentious or decorative."
| | |
| --- | --- |
| | Willem Dafoe's Latest Nemesis Is Hostile Architecture |
In the newly released film Inside, a disturbing painting stops brazen art thief Nemo (Willem Dafoe) in his tracks as he breaks into the impossibly sleek abode of an unnamed Pritzker Prize–winning architect. He stares and utters "WTF" before continuing his search for an elusive self-portrait. The painting in question is a tentacled work that anchors the owners' suite, and one of 34 other pieces commissioned to create the residence's collection of drawings, paintings, and new media under the direction of curator Leonardo Bigazzi.

The prescient moment foreshadows the rest of the film, which Nemo spends turning the art and design objects into tools that defeat the film's sadistic antagonist: the penthouse. In the extended absence of human touch, the residence appears to fend for itself, weaponizing its high-tech security and HVAC system to psychologically torture Nemo over the course of months. "You have the first look then you think, 'Oh, this is big, this is huge. This is so nice.' But when you start looking in the corners, you see that it's a dead place," production designer Thorsten Sabel tells Surface. "Everywhere you find these hints to loneliness and emptiness."

Dafoe is effectively the film's sole cast member, though he shares the spotlight with a roster of real artists, ranging from Egon Schiele, Joanna Piotrowska, and Petrit Halilaj. "It was a real pleasure to have Leonardo and the artists [involved] because normally in films, you're not allowed to use real art as we did here," Sabel says of working with Bigazzi.

The film owes its few moments of levity to the relationship Nemo cultivates with the artworks: on the verge of starving, he attempts to eat rotting oranges he finds in the bedroom before realizing they're objets—part of an installation by Spanish artist Alvaro Urbano. "There's a subtle sense of humor in some of the choices we made with the artworks," says Bigazzi. "It's a labor of trust and a very generous gift because the artist is contributing to the vision of someone else, which is not what usually happens."

Surface chatted with Bigazzi and Sabel about mining inspiration from the works of Jean Prouvê and Oscar Niemeyer, and the inhospitable homes of collectors.
| | |
| --- | --- |
| | What Else Is Happening? |
| | |
| --- | --- |
| | Kyiv firm Balbek Bureau transforms a former Antarctic fuel tank into an art installation. |
| | |
| --- | --- |
| | BIG will design an expanded University of Kansas School of Architecture & Design. |
| | |
| --- | --- |
| | Michael Maltzan's long-awaited overhaul of the Hammer Museum debuts on March 26. |
| | |
| --- | --- |
| | The Centre Pompidou inks a deal to open a museum in Saudi Arabia's AlUla region. |
| | |
| --- | --- |
| | Tadao Ando has been selected to design this year's MPavilion commission in Melbourne. |
Reach the design world every morning. Find out more about advertising in the Design Dispatch.
| | |
| --- | --- |
| | Russell Tovey Teams With WePresent to Spotlight Queer Artists |
WePresent may be young, but the digital arts platform headed by WeTransfer has already enjoyed an impressive spate of wins. Editor in chief Holly Fraser earned the platform its first Oscar for director Aneil Karia's short film The Long Goodbye while landing partnerships with FKA Twigs, Lisa Taddeo, and guest curator Solange Knowles. Next up is Russell Tovey, the British actor whose podcast, Talk Art, co-hosted with gallerist Robert Diament, features incisive yet refreshingly unfussy conversations with bold-faced names in the art world.

Tovey's curatorship will spotlight his personal idols and LGBTQIA+ artists, especially those lost to HIV/AIDS. The occasion will see WePresent debut its first full-length documentary, Life Is Excellent, in which Tovey embarks on a personal journey to honor the life and work of late artist-activist David Robilliard. Another involves screening live performances of Blue Now, a celebration of Derek Jarman's poignant film Blue, which portrays the late artist's struggle with HIV-induced blindness by having others read his diary against a background of Yves Klein blue. "As a 40-year-old queer man, I feel the responsibility to make sure that this stuff that matters to me and my kind actually matters to everyone," Tovey writes.
| | |
| --- | --- |
| | Georgina McWhirter Is Making Faucets Fun Again |
Anyone who follows Georgina McWhirter on Instagram, where she posts as The Eye Spies, knows her predilection for the sensory bliss of lively chromatic combinations. Now they can spice up your bathroom thanks to a collaboration with Wood Melbourne, the Australian purveyor of circular and square faucet handles founded by Oliver MacLatchy. Aptly named Chromablock, the range of colors shun the ennui of chrome and the market oversaturation of brass, instead opting for a range of 12 unexpected hues—the burnt orange-red Hot Sauce and mustard-tinged olive Dirty Martini are clear favorites.

Chromablock stems from McWhirter's pandemic urge to enliven the bathroom in her New York City apartment, which dates to the 1940s. She sourced wood cubes and balls at a craft store, painted them with nail polish, and installed them in her bathroom, but the polish quickly flaked off. MacLatchy knew she was onto something, so they began sharing ideas remotely while he devised the ideal matte-poured resin material. The result makes the quotidian seem dazzling. "My abiding love is colors and how they interact," McWhirter says, citing Pierre Jeanneret's Polychromie Keycards as key inspiration for the color pairings. "Finding the perfect color combination that 'sings' and looks just right for the moment is strangely fulfilling."
| | |
| --- | --- |
| | Ikko Tanaka Issey Miyake Drops a Springy Capsule |
During his lifetime, the late Issey Miyake was known for architecting prolific collaborations between his brands and celebrated creatives. With the latest collection from Ikko Tanaka Issey Miyake, the tradition lives on. First established in 2016, the most recent drop from the collaboration with the estate of the late graphic designer Ikko Tanaka brings the vivid hues of flowers in full bloom to life. Tunics, dresses, outerwear, and accessories like shoes and totes bear Tanaka's botanical motifs just in time for the swift approach of spring.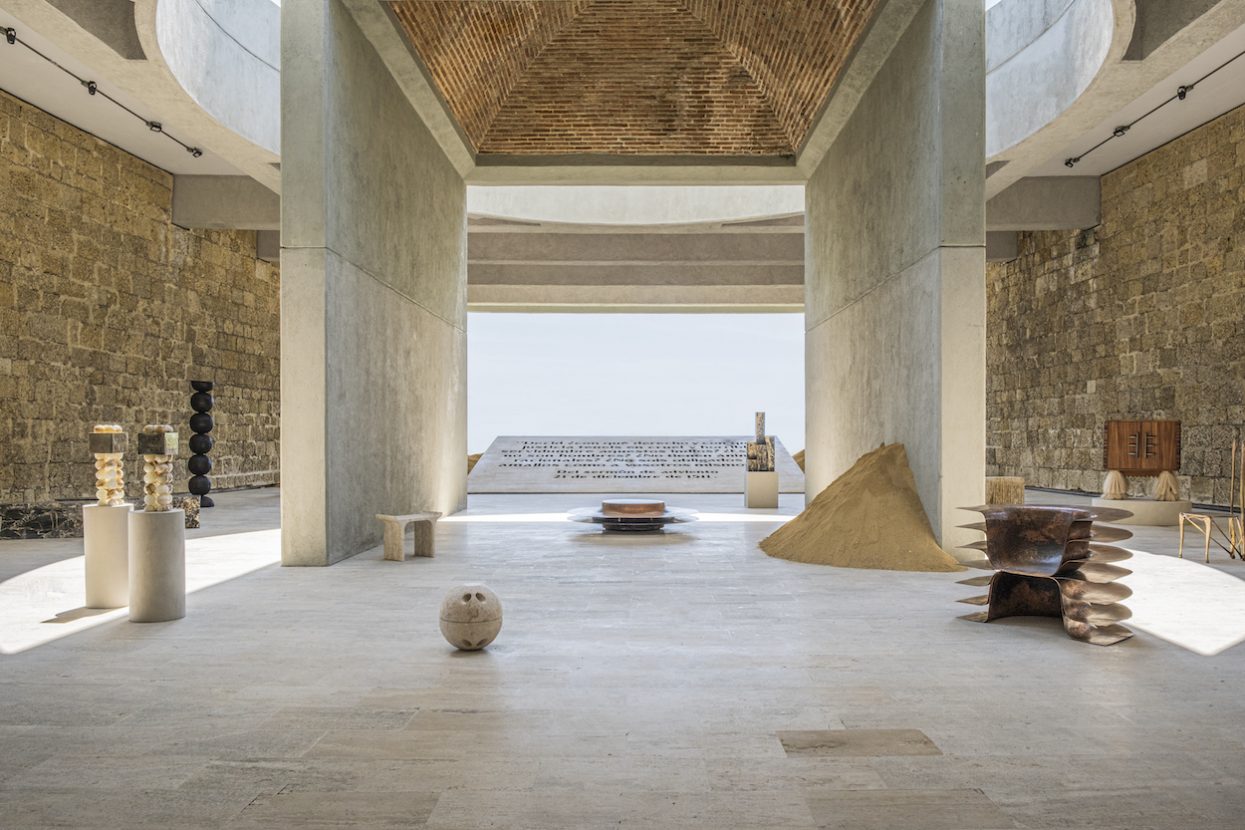 Galerie
Philia:
Montesino
When: Until March 19

Where: Santo Domingo, Dominican Republic

What: Unfolding across the Monumento a Fray Antonio de Montesino—one of Santo Domingo's most illustrious landmarks—is an array of works by Latin American talents devoted to preserving their country's artisanal heritage to celebrate Design Week República Dominicana. Among the highlights are a bold light sculpture in white onyx spheres by Argentine designer Cristián Mohaded, hand-carved chairs in natural Jabin wood by Mexican designer Daniel Orozco, and a stone jewelry plinth by Venezuelan designer Monica Sordo.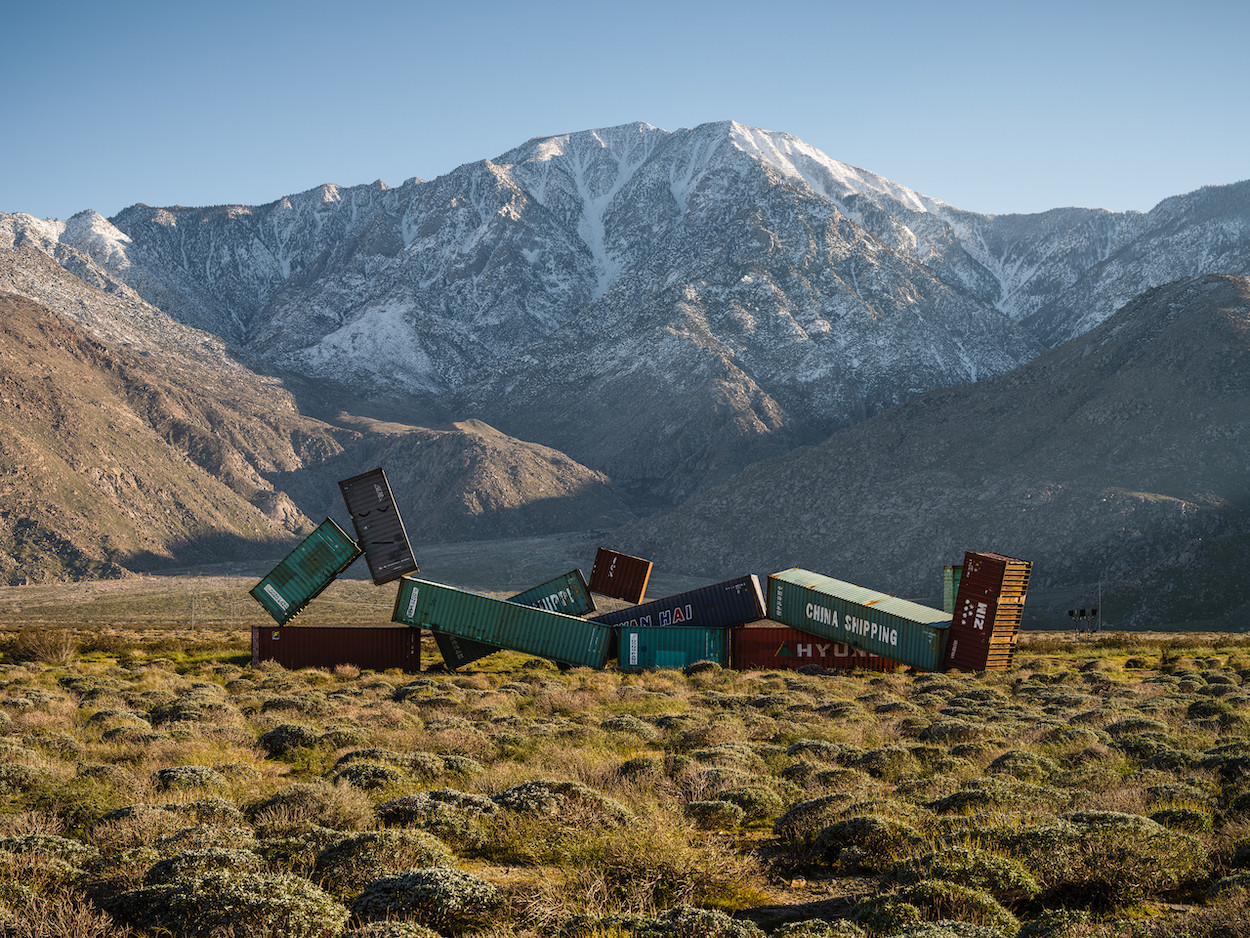 | | |
| --- | --- |
| | ICYMI: A Pared-Down Desert X Opens in Palm Springs |
When the second edition of Desert X peppered California's Coachella Valley with a smattering of large-scale sculptures by the likes of Sterling Ruby and Jenny Holzer, co-curator Amanda Hunt described the show's theme as "making the invisible visible, about what you can and cannot see." Much has changed since that edition, held in 2019 to fanfare and Instagram virality: a pandemic, racial protests, and backlash to the biennial's polarizing decision to show in Saudi Arabia despite the country's human rights violations, namely the state-led murder of journalist Jamal Khashoggi.

Four years later, the fourth edition—spearheaded by artistic director Neville Wakefield and guest curator Diana Campbell—forgoes flashy subjects for socially engaged artworks that touch on cerebral and political themes. Chief among these is Matt Johnson's slapdash pile of salvaged railway freight cars that, upon closer look, are welded together to resemble a classical reclining figure. Conceived as trade routes choked during the Suez Canal blockage, the colossus is both a sly riposte to Land Art's undying self-seriousness and a poignant reminder of the promises of prosperity and inevitable ruin stoked by railroads, especially in the wake of the toxic freight-train derailment in Ohio.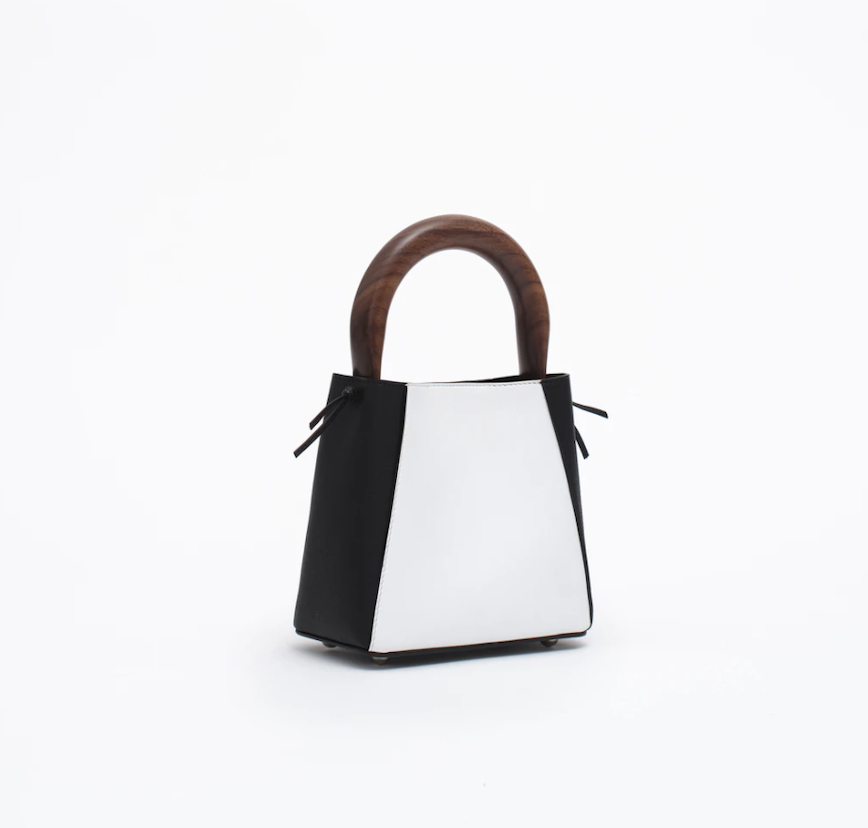 Member Spotlight:
Mas
Combining know-how, passion, and a curiosity for new ways to evolve, Mas founder Marie-Philippe Thibault designs limited-quantity, hand-crafted leather bags designed for the conscious, humble, and ambitious woman. The Mas ethos is rooted in presence, simplicity, and integrity, taking pride in challenging industry norms by centering its vision around the people and provenance.
Surface Says: Craftsmanship is clearly intrinsic to Mas's design ethos. Their bags mix heritage quality with refreshingly modern silhouettes and environmentally aware material palettes.
| | |
| --- | --- |
| | Today's Attractive Distractions |
NASA's innovative new space cup doesn't require gravity, lids, or straws.

An artist's 25-square-foot tiny home in a dumpster goes viral on TikTok.

DoorDash's latest campaign asks: Can you spot a high-speed Big Mac?

Here's how Being a Trailer evolved from car blog to $1 billion marketplace.