"I don't think too much about decoration. I care about how an environment makes you feel."
| | |
| --- | --- |
| | Looted "Blood Antiquities," Search Warrants, and Smugglers: WTF Is Up at the Met? |
What's Happening: Earlier this month, a damning investigative report laid bare the dodgy details about the Metropolitan Museum of Art's collection of ancient relics, raising the question of how a world-class art institution could overlook the missing provenance for hundreds of works, some with connections to known smugglers.

The Download: The International Consortium of Investigative Journalists (ICIJ) dropped a bombshell of a story detailing the convoluted overlap between the Met's antiquities collection and dealings by known looters and traffickers. Below are four key takeaways from the 4,000-word story and other reporting on the topic.

When did this start?

The looting and trafficking of antiquities is nothing new, but the article points to a collecting spree in the 1960s, when then-director Thomas Hoving sought to build the museum's catalog, spurred on by an apparent desire to outshine rival institutions in Paris and London. According to ICIJ's reporting, he admitted to relying on a network of known thieves, looters, and traffickers to do so, writing in his memoir that "his address book of 'smugglers and fixers' and other art-world acquaintances 'was longer than anyone else's in the field.'"

How much art are we talking about here?

At least 1,109 pieces were "previously owned by people who had been either indicted or convicted of antiquities crimes." Of those, 309 were on display at the time ICIJ's investigative report was published. Fewer than half of those 1,109 objects were accompanied by any records of how they departed their origin countries. This past September, the Manhattan District Attorney's office seized 27 looted antiquities from the museum in what it described as an effort to "hasten the pace of repatriations that in the past often dragged on for a year or more." Just last week, the DA's office seized three artifacts looted from Turkey.

What does any of this have to do with Kim Kardashian?

The repatriation of art with obfuscated or forged provenance is admittedly not the cocktail-party chatter of the masses. Then came Landon Nordeman's photograph of a 2018 Met Gala twinning moment between Kim Kardashian and the gilded sarcophagus of Nedjemankh, which was looted from Egypt in 2014 and later sold to the museum with phony paperwork. Most photobombs are a mild inconvenience for celebs and normies alike—not a matter of global intrigue.

What is the museum doing about it?

The museum has repeatedly touted its cooperation with the DA's office and its periodic seizures of pieces in the Met's collection, such as the aforementioned sarcophagus—though really, do they have a choice? While the museum didn't respond to ICIJ journalists about the provenance of the 309 works on display acquired from indicted or convicted smugglers, they did publish a blog post detailing their acquisition process.

In Their Own Words: The Met currently holds one relic confirmed to have been looted from a Nepali temple, and three additional pieces that match archival photographs of looted temple adornments. "Having these Nepali pieces on display, it's like having a heap of cocaine in the middle of the room," Erin Thompson, an adviser with the Nepal Heritage Recovery Campaign, told ICIJ. "There is no legal justification."
Surface Says: Indiana Jones was only supposed to be a summer blockbuster, not a how-to guide.
| | |
| --- | --- |
| | What Else Is Happening? |
| | |
| --- | --- |
| | Installation artist Dominique White receives the coveted Max Mara Art Prize for Women. |
| | |
| --- | --- |
| | Ann Wilson, the last surviving member of the influential Coenties Slip group, dies at 91. |
| | |
| --- | --- |
| | Art Basel sues NFT site Digital Basel for falsely claiming to be associated with the fair. |
Reach the design world every morning. Find out more about advertising in the Design Dispatch.
| | |
| --- | --- |
| | In Reno, Tasty Aegean Bites and Slow-Humming Melodies |
Conceived as the meeting point between the American diner and casual tavernas of the Mediterranean, Claio brings cosmopolitan culinary sensibilities to small-town Reno. "The goal was to create a place that exists outside of time, something transportive," says Anton Anger, whose Brooklyn-based Studio Meadow oversaw the design. Done up in detailed millwork, butterscotch Barragán-esque ceilings, and an array of hand-blown pendants crafted by Anger and his neighbor, the aesthetic induces '60s-era optimism. But it also delivers funk in the form of a "super fem Lynchian bathroom" and a vinyl DJ setup with records always spinning.

It's the perfect setting for Tyler and Aubrey O'Laskey's "Greek-ish rotisserie" staples. The husband-and-wife team is known locally for Perenn, a bakery, Viennoiserie, and grocery with hyper-fresh offerings thanks to strong producer relationships. They bring the same approach to Claio, where mezze-like Turkish asparagus with labneh and crispy schmaltz potatoes are joined by rotisserie chicken and lamb dishes.

The convivial concept is a welcome addition to a town on the rise. "Reno has been growing and changing at a steady clip as of late, with a wild influx of people from the Bay Area drawn by the mountains and skiing," Anger says. "[Tyler and Aubrey] saw this restaurant as an opportunity to push food forward in a city that really has few options for unique dining."
| | |
| --- | --- |
| | The Malin Arrives in the West Village |
It's been a banner year for The Malin; the design-oriented coworking club expanded its footprint from SoHo to Williamsburg and more recently in the West Village's historic American Railway Supply building. The location has an unexpected legacy as a haven for creatives—it once housed the legendary art collection of auto heir Walter P. Chrysler, Jr. The late contemporary artist Jennifer Bartlett spent two decades creating her large-scale works from the two floors that now host the Malin's enterprising community of aesthetes.

Members can look forward to working in style, surrounded by Calico Wallpaper, Pierre Frey fabrics, and a collection of Bartlett's paintings. Lighting from the likes of Flos and Roll & Hill illuminate both levels. Special touches, like a furnished courtyard on the garden level and poured Irish crystal tabletops (we'd expect no less from the design minds behind Orior) live up to the Malin's motto to work beautifully.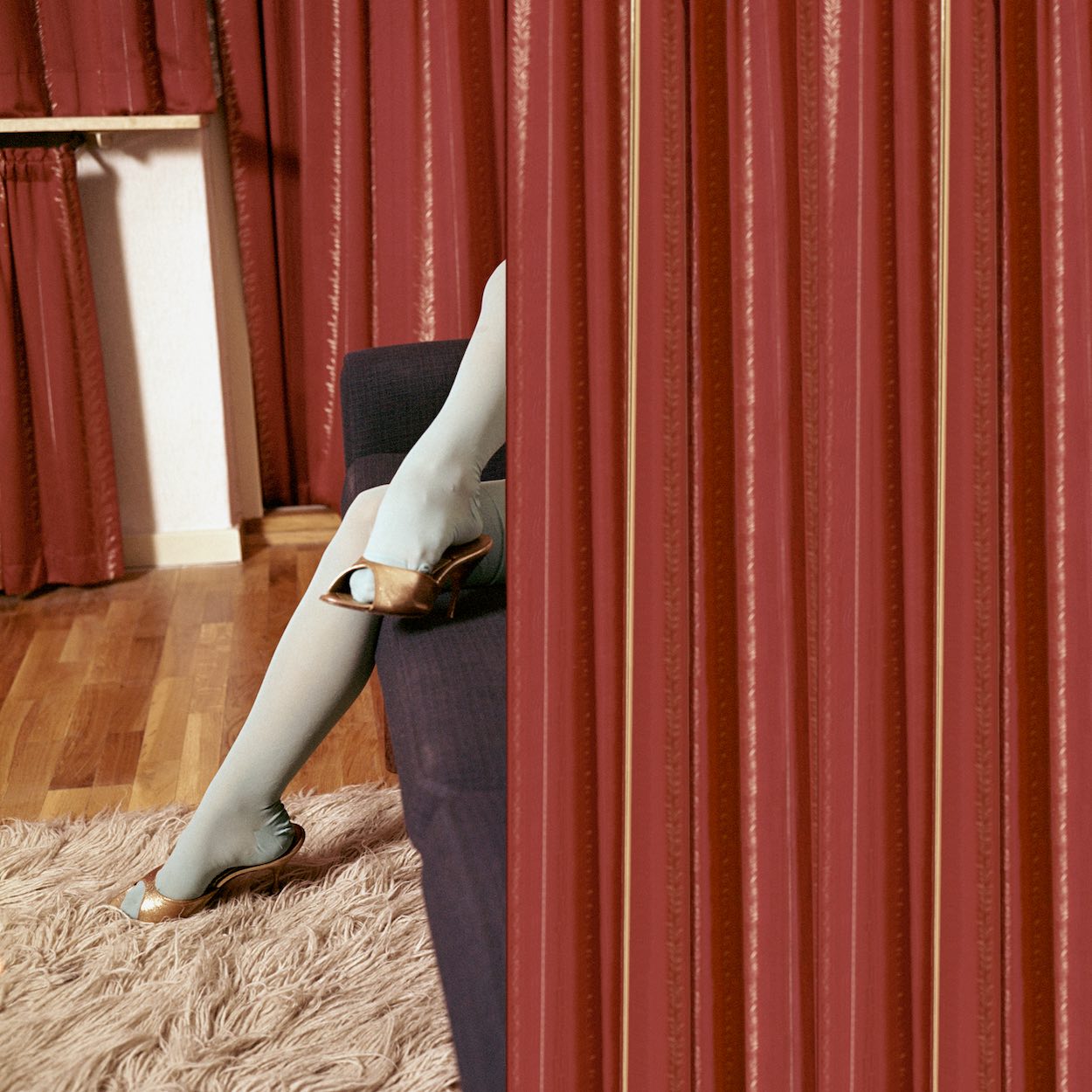 | | |
| --- | --- |
| | What to See When the Photography Show Returns to New York |
On March 31, a roster of 44 international photography galleries will commune in New York City for the Photography Show, AIPAD's flagship art fair. The exhibition of rare and genre-defining contemporary photography attracts the likes of blue-chip collectors and those who manage collections for the world's leading museums.

"The AIPAD galleries are second to none in their connoisseurship and expertise," director Lydia Melamed Johnson says of the 100-plus artists and four institutions—MUUS Collection, the International Center of Photography (ICP), Aperture, and Fotografiska New York—who will be represented at the show.

Surface spoke with Johnson about the highlights of this year's fair: Hal Fischer's groundbreaking Gay Semiotics series, a rare Henri Cartier-Bresson print that was once gifted to Slim Aarons, and Swedish photographer Eva Stenram's surrealist Drape series.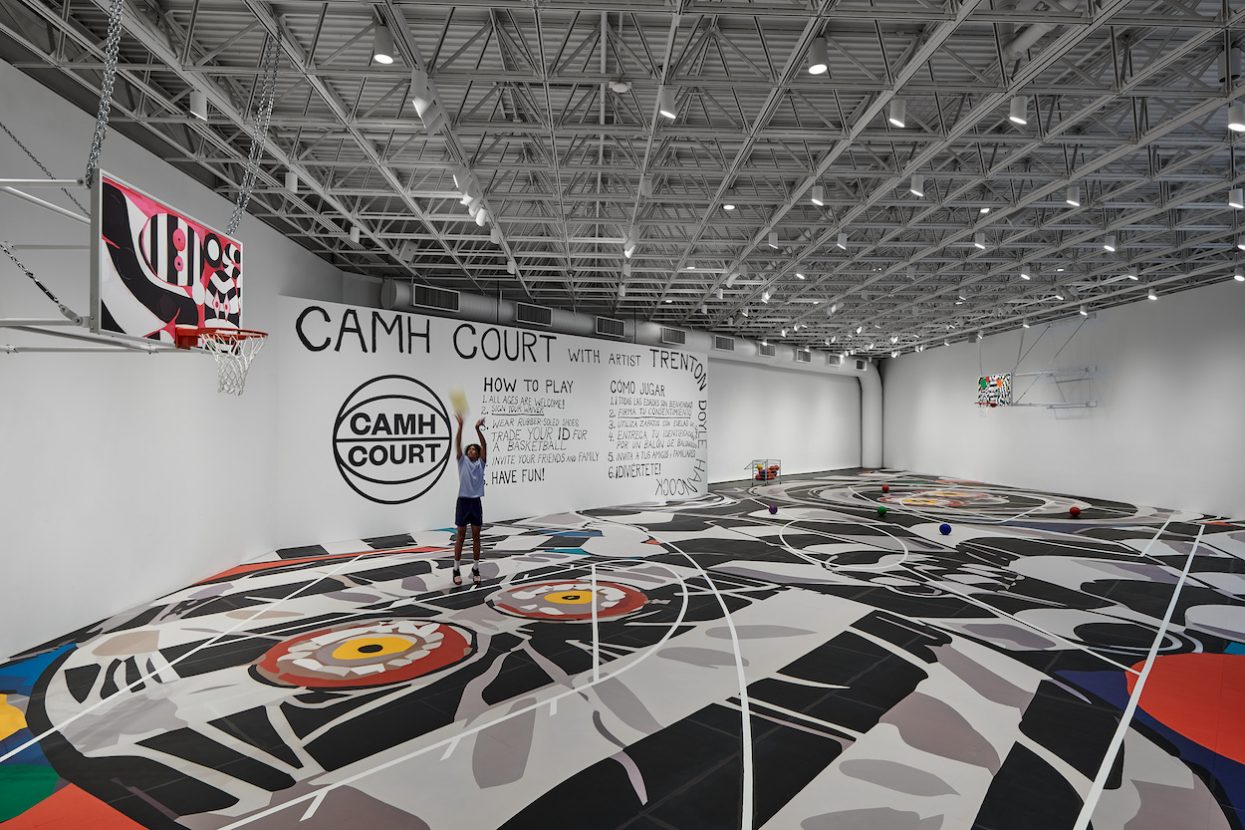 | | |
| --- | --- |
| | Trenton Doyle Hancock: CAMH Court |
When: Until April 27

Where: Contemporary Arts Museum Houston

What: To celebrate the NCAA Men's Final Four landing in Houston this spring, CAMH is unveiling the first-ever playable basketball court in an art museum. CAMH Court offers a fantastical, hyper-imaginative venue where players can dunk from the three-point line using custom basketballs or perhaps lose themselves among Hancock's striped Bringback characters that swarm from baseline to baseline. The regulation-size court is canted into a parallelogram, conforming to the signature dimensions of the Brown Foundation Gallery.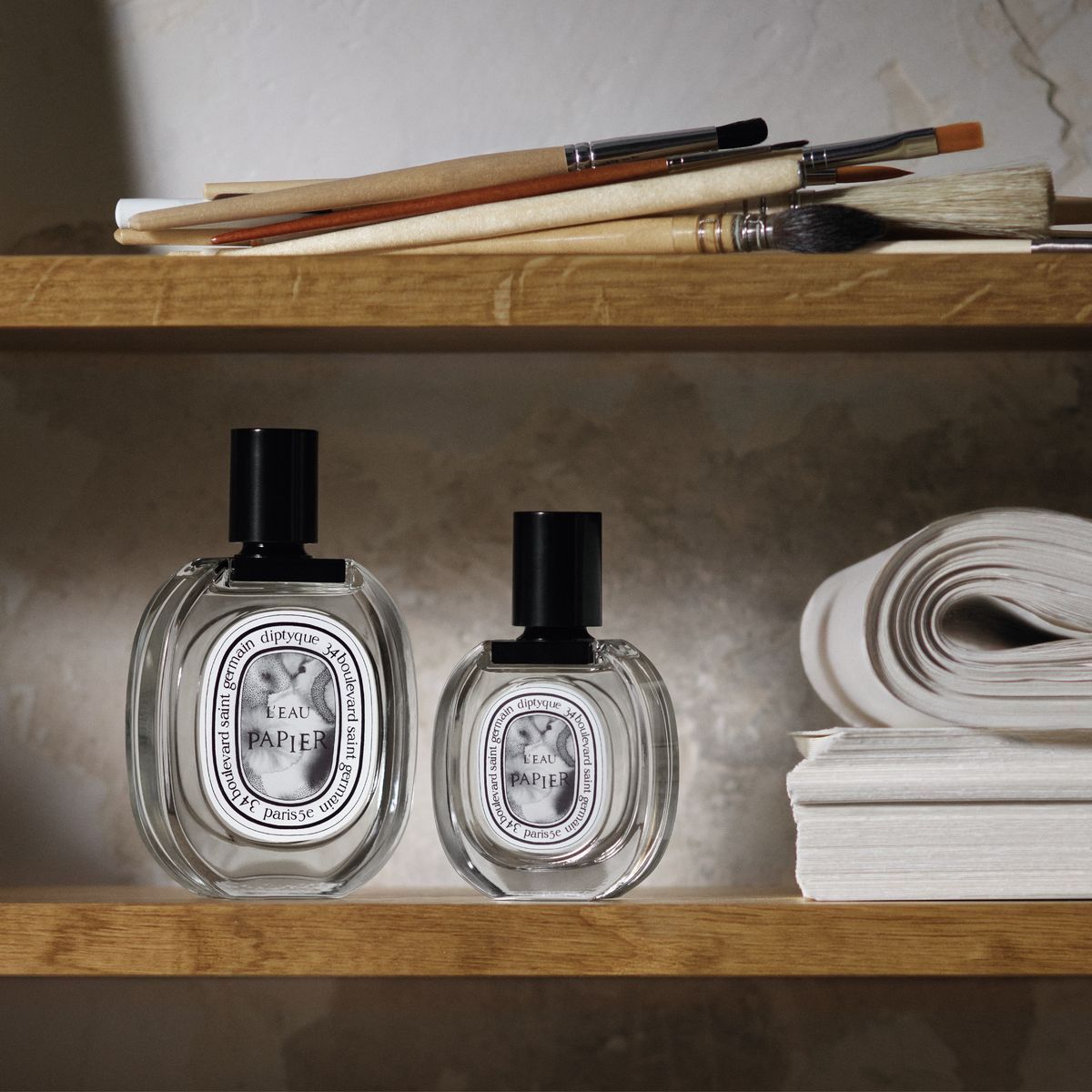 | | |
| --- | --- |
| | ICYMI: Diptyque's New Scent Evokes Ink on Paper |
We may be living in an age of voice notes, but ink and paper inspired L'Eau Papier, the latest olfactory offering from Diptyque. A spritz of storytelling, too: "Creating a perfume for Diptyque is like writing a book," says perfumer Fabrice Pellegrin, the nose behind many of the French maison's greatest hits. "You have to have a story, an intro, a structure."

So for L'Eau Papier, he started with top notes of roasted sesame seeds before enhancing them with floral mimosa and powdery properties that evoke the fresh scent of ink on paper—"a subtle, sensitive interaction," he says. The result is light fragrance whose powerful undertones sneak up on you over time, much like a novel's dramatic denouement.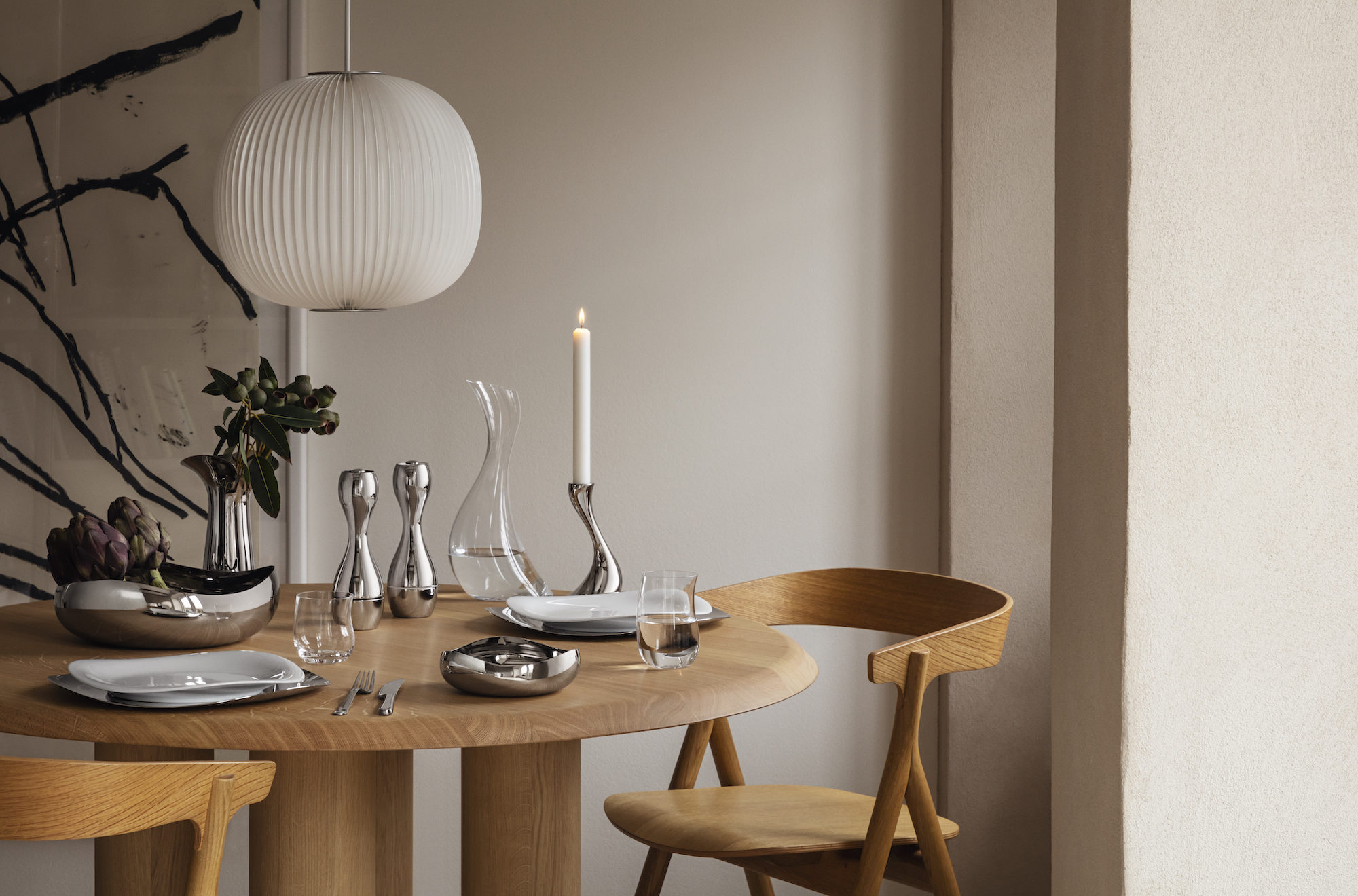 | | |
| --- | --- |
| | Member Spotlight: Georg Jensen |
With a history that spans more than 100 years, Georg Jensen represents craftsmanship and timeless design, with lifestyle products ranging from watches and jewelry to home goods.
Surface Says: From silverware and cutlery to watches and jewelry, Georg Jensen's reverence for artisanal skill translates across mediums. The purveyor of fine silversmithing references nature and simple Nordic living in its designs, keeping the founder's aesthetic values alive.
| | |
| --- | --- |
| | Today's Attractive Distractions |
"Dead nails" unearthed in Roman burial sites illuminate an occult practice.

A heartwarming Paddington Bear immersive experience heads to London.

John Glenn's simple $40 camera forced NASA to rethink space missions.

Heinz and Absolut are dropping a new Gigi Hadid–inspired vodka sauce.