"The most sustainable item you can own is one you know you'll keep around for a long time."
What Drunk Americans Spent $14 Billion on
Last Year
What's Happening: A recent Finder study raised a few eyebrows—and elicited some laughs—over the surprising ways Americans spent $14 billion while drunk shopping last year.

The Download: Most adults can relate to doing something slightly out of character after a few too many drinks, but what about making major purchases? According to the results from a new survey about impulse buying while sauced (and anyone who's explored the hilarious #DrunkShopping side of TikTok) the answer is a slurred "yes." Most respondents admitted to fairly relatable spending—who hasn't mistakenly overindulged in comfort food, a pricy new party dress, or a pack of Parliaments on a drunken whim?

Then there are more questionable buys that should require more sound logic, like new cars, artworks, and even four-legged friends. Thirty percent of high earners thought augmenting their art collection while impaired was a smart idea, but with an average spend of merely $116, these acquisitions were more likely a result of stumbling through the endless pages of Society6 prints than the high-stakes halls of Frieze or Art Basel.

Consider the ceramic model of a human heart that @SweetieCarolineKelly unboxed for her roommates (and, of course, 52,000 viewers). This vaguely Chucky-esque clown figurine earns an honorable mention for its creepy factor. The best fashion-related buy goes to @IzziPoopi, whose flashy new pair of Manolo Blahnik pumps from Bergdorf Goodman are practically sculptures in their own right, even if she and her friend drunkenly mixed up their bags.

Some respondents even admitted to getting a new pet while intoxicated, spending an average of $80 in the process. (Thankfully, we couldn't find anyone owning up to this on TikTok.) This funky math might work out if you consider @Andrew_Spanndy's drunken spending spree at a Disney Store, where he bought a plush Pluto and "girl Stitch" to the delight of 2.3 million viewers. @LipsieTipsie, who recounted the well-intentioned purchase of a dog wig, has our own wig snatched, even if her Boston Terrier looks less than amused.

In Their Own Words: If these impaired purchases are triggering your anxiety, think of the spenders: "I can't describe to you the amount of internal panic, mixed with Moet brut rosé, that was going on in my brain at that moment," @Luxury_Nobody says of swiping her card to finalize an $8,000 Dior haul fueled by extra free-flowing rosé at the boutique. Maybe seeing poor impulse control play out onscreen was the real work of art this whole time.
Surface Says: These boozy buys range from highbrow to hilarious, but let's pour one out for the absolute fails.
| | |
| --- | --- |
| | What Else Is Happening? |
Reach the design world every morning. Find out more about advertising in the Design Dispatch.

In the spirit of Gio Ponti's philosophy to "love architecture for its silence," Kevin Greenberg seeks to craft understated spaces whose simplicity, nuance, and craftsmanship play starring roles. That may be because the founder of Brooklyn interiors firm Space Exploration fine-tuned his affinity for warm minimalism while designing residences in Japan for acclaimed architect Waro Kishi, whose emphasis on craft and precision forms the backbone of his push to achieve subtle harmony. Take a handful of bars and cafes that give off the impression they've always been there—Saraghina Caffé, Bar Americano—as proof.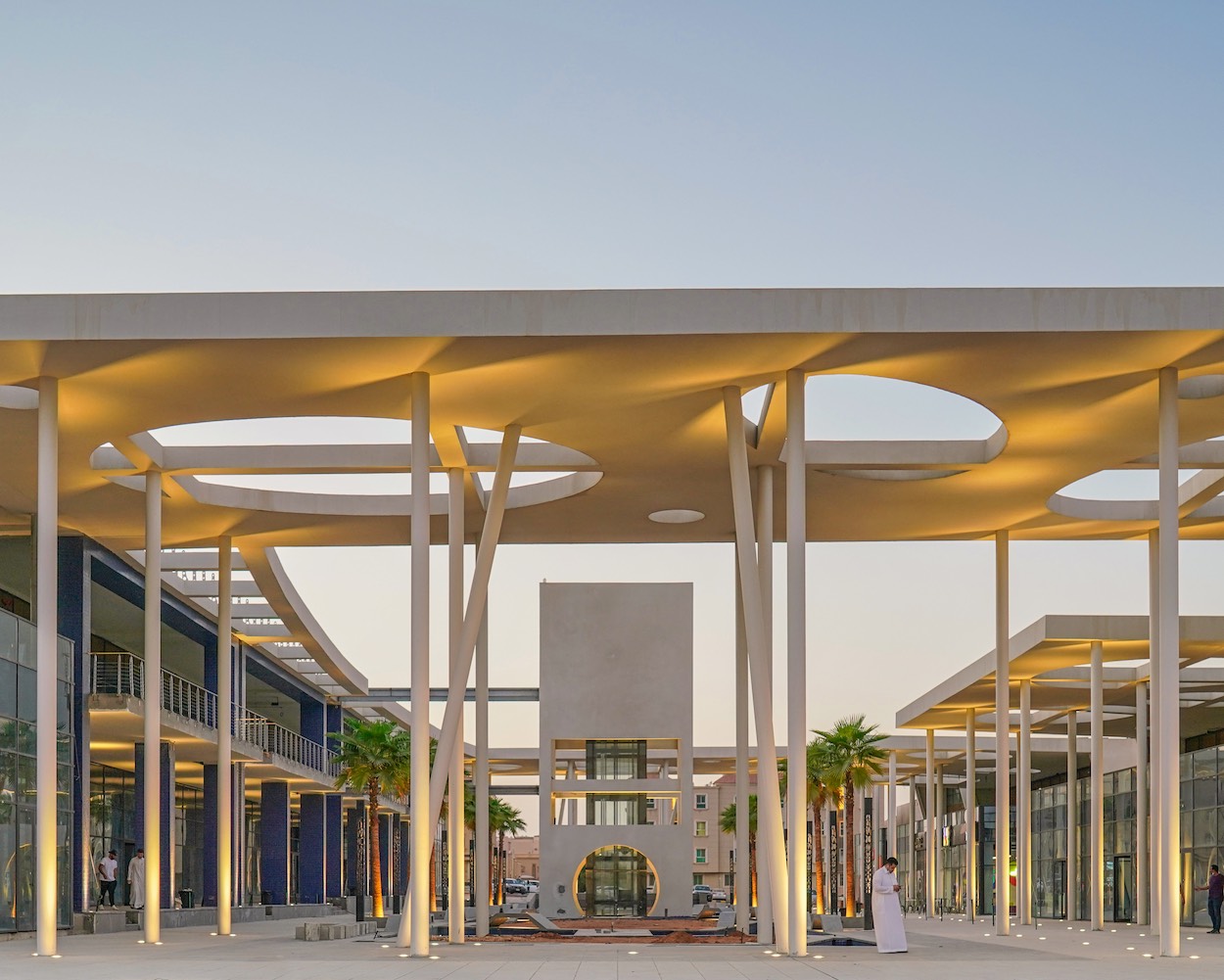 | | |
| --- | --- |
| | A Multi-Island Oasis Springs Up on Riyadh's Expanding Horizon |
America may have sounded the death knell on the shopping mall, but Riyadh's denizens clearly see things differently. The Saudi Arabian capital and financial epicenter is ballooning into a beacon of the mall's cultural potential, thanks in some part to the country's ambitious Vision 2030 program, which is "promoting businesses of all scales to diversify the economy," according to architect Cass Calder Smith.

The city's population includes millions of young people, and in the Taawan district, where the architect's eponymous firm recently completed the Riverwalk hub for shopping, dining, and gathering, "two-thirds of the population is under 30 and seek unique experiences and exceptional places to go," he tells Surface. With that in mind, the firm envisioned Riverwalk as a park first, while the architecture offers a modernist twist on tent markets to provide shade throughout the day.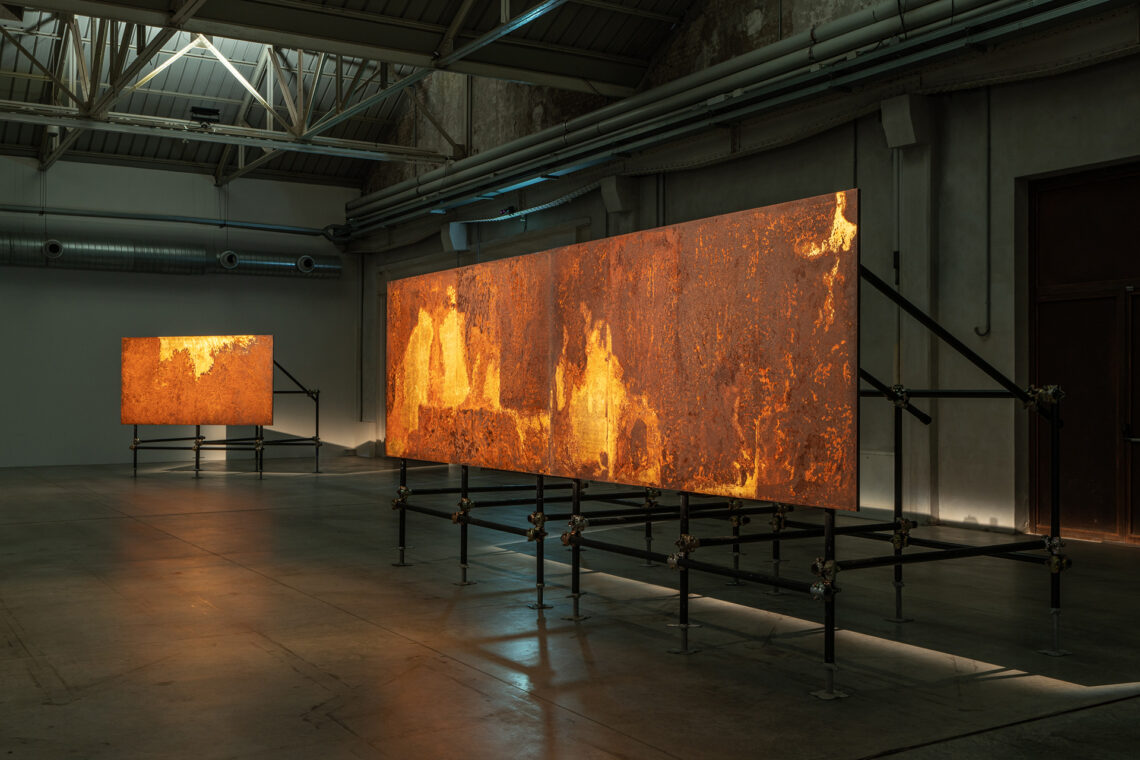 | | |
| --- | --- |
| | Gian Maria Tosatti: NOw/here |
When: Until July 30

Where: Pirelli HangarBicocca, Milan

What: Comprising two cycles of paintings that confront visitors as "mirrors," the Italian artist's latest exhibition provokes a dialogue with the zeitgeist. Portraits comprises four gold and rust paintings on iron panels; the NOw/here series, ten large fields of graphite and white charcoal on suspended canvas. Through their material qualities, the paintings reconnect with reality, capturing the human condition at a time of catastrophe and evolution.

Our weekly roundup of the internet's most preposterous headlines, from the outrageous to the outright bizarre.

Aliens Might Have Already Landed on Earth, Says the Pentagon [Dazed]

Would You Buy Lube From a Celebrity? [Business of Fashion]

Scientists Create Woolly Mammoth Meatball—But Are Too Scared to Eat It [New York Post]

They Escaped From Jail Using a Toothbrush—Then Were Captured at an IHOP [NPR]

What the Pope Is Going On Here? Papal Puffer Pic Leaves People Perplexed [HuffPost]

Snakes, Lizards, and Desserts Meet in Malaysia's First Reptile Cafe [Reuters]

Some Guy Bought the Flatiron Building and Didn't Pay for It [Hell Gate]

Sydney to Put Up More Statues of Women After Its Public Art Labeled a "Sausage Party" [The Guardian]
| | |
| --- | --- |
| | ICYMI: The Sea Ranch's Iconic Homes Are Now Available to Rent |
Overlooking the windswept California coast three hours north of San Francisco is the breathtaking Sea Ranch, envisioned nearly six decades ago as a community undergirded by the sole purpose of living with—not against—the landscape. Seeking to eschew the state's fixation on sprawl, architect-turned-developer Al Boeke instead situated more than 2,000 quaint Modernist homes across a 5,200-acre site that once housed a cattle ranch and the Kashaya Pomo peoples. The modest abodes have small footprints, coalesce with the wooded environs, and offer quaint weekend escapes.

Boeke enlisted Charles Moore, Donlyn Lyndon, William Turnbull, and Richard Whitaker of Bay Area firm MLTW to envision the initial batch of structures, whose slanted rooflines and shingled wood siding camouflaged them among sublime cypress hedgerows and rolling redwoods. Some are among the seven properties available to rent through Sea Ranch Living, a new portfolio of private homes on the storied site.
| | |
| --- | --- |
| | Member Spotlight: Original BTC |
Original BTC began as an Oxford-based lighting manufacturer in 1990. Quality, detail, and an interesting mix of materials are integral. From using traditional techniques to the latest technology, all lights are hand-crafted in the UK.
Surface Says: The lighting across Original BTC's collections celebrate British craftsmanship. From nautical Ship's Well Glass lights to the factory-inspired Titan Pendant fixtures, the brand's products carry on a tradition of well-machined style.