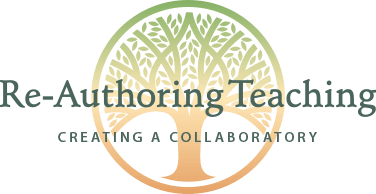 Standing with Ukraine &
Our Latest Offerings
A Re-authoring Teaching Statement of Support for Ukraine
When Russia invaded Ukraine, shattering the peace whose fragility many of us underestimate due to the privileged peacefulness of our own lives, it happened coincidentally just as a sub-group from Re-authoring Teaching had picked up a dormant thread of discussion around our Hot Topic, Narrative Practices Around the World: Intercultural Considerations. The thread began as a casual reconnecting between folks from various places on the planet, but as events unfolded—as was the case when this Hot Topic first formed at the beginning of the pandemic—we heard stories, and responses to stories, of resistance, resolve, pain, and relational accountability from members of our own international community was soon evident. One member had fled to the UK from Hong Kong, now fearful that to return and be subject to mandatory Covid screening was to offer up their DNA to a now-emboldened repressive regime. Another member was navigating life as a student and mother in the UK while their friends and family were protesting in the streets of Moscow....

...With authoritarianism on the rise worldwide—and what is that if it isn't the ceding of authority to a single-story teller—where are we to stand? What are we to do? As part of this disentangling work, we find inspiration in Kaethe Weingarten's (2010) writing on what she calls Reasonable Hope in a Time of Global Despair.
Taking Action
How Can We Help?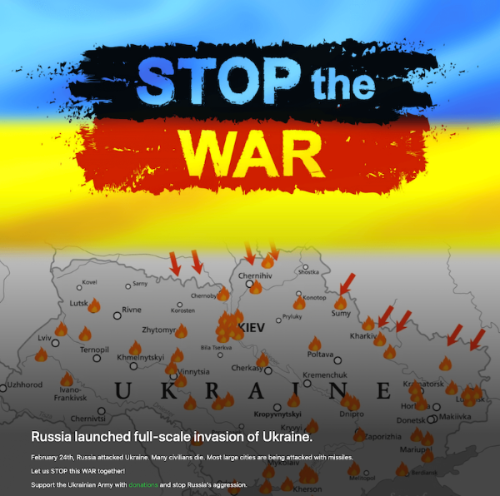 Let's join together to reach out to our colleagues around the world in solidarity and with a stance of reasonable hope to check in with them, see how they're faring. Let them know we are with them.

Here are two highly recommended links for all kinds of help to Ukraine:
Real ways you can help Ukraine as a foreigner

Recommended by a Ukrainian cardiologist at Johns Hopkins
Revived Soldiers Ukraine

Please join us in giving generously
March 20, 2022 Collab Salon
CO-SPARKING CONVERSATIONS
ACROSS NARRATIVE GENERATIONS
with Trishala Kanakia (Kolkata, India), Peggy Sax (Vermont, USA), Akansha Vaswani (Seattle Washington,USA)
Co-sparking Conversations Across Narrative Generations
Sunday, March 20, 2022 Collab Salon
4:00-5:30 pm New York time
How can we develop working relationships across narrative generations to become mentors to each other? What are some of the fresh ideas and different nuances persons from different generations are adapting to narrative practices from their cultural and historical contexts? This gathering brings together two narrative practitioners in conversation across narrative generations. Akansha will interview Peggy Sax, a narrative therapist and Founder of Re-authoring Teaching and Trishala Kanakia, a fairly new narrative therapist and the Re-authoring Teaching Assistant. We hope to spark ideas about how narrative practices are being applied in diverse work contexts and also to highlight the fresh and different nuances each practitioner may bring in as they use the practices with their know-hows, wisdoms and adaptations.

Everyone can register for free. If possible, please become a member - or renew your old membership- if you haven't already. You will be supporting the ongoing maintenance and development of training initiatives. Members can also pay a little extra to earn 18 CE credits for attending or watching the entire series.


Recordings from over 40 presenters across narrative generations and around the world.

Members can watch
6 years of archived Collabs in our Library of Past Salons,
Emerging Initiatives from around the World: Across Narrative Generations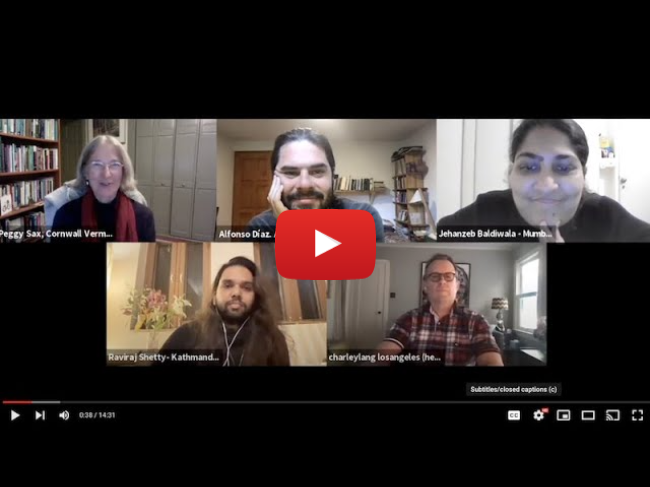 Narrative Practices Around the World: Intercultural Considerations

Narrative ideas and practices that began in Australia and New Zealand have now spread to many countries throughout the Americas, Canada, Europe, Asia, and Africa. How will narrative practice sustain and transform in the coming years and decades? While honoring our mentors, we take delight in the emergence of newer voices within a generation of narrative practitioners. Please check out our newly updated Hot Topic Narrative Practices Around the World: Intercultural Considerations including , Emerging Narrative Initiatives: Across Narrative Generations. This edited version of the November 2021 Collab Salon (also featured above) brings together Raviraj Shetty & Jehanzeb Baldiwala (Narrative Practices India, Mumbai India), and Alfonzo (Poncho) Diaz (Colectivo de Prácticas Narrativas, Mexico City, Mexico) to learn more from them about their narrative initiatives and collaborative spirit.
Free videos from Re-authoring Teaching Check out our YouTube channel for useful videos about Narrative Therapy
Re-Authoring Teaching's Facebook page keeps you updated on monthly Collab Salons, workshops and other narrative training opportunities, videos, resources and news.
Re-authoring Teaching, Inc is a non-profit organization that promotes training, professional development and continuing education in a narrative approach to therapy, organization and community work.