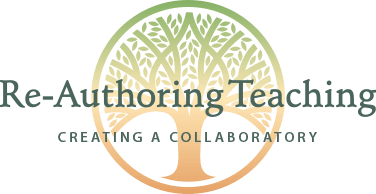 Steve Gaddis
January Collab &
Community Interviews
Wishing you all warm and pleasant wishes for the year 2022.
While we celebrate all that came alive in the year 2021, we are also thinking of family, friends, colleagues and community members for whom it's been a particularly rough year. Our hearts are with Steve Gaddis founder of Narrative Therapy Initiative who is now on hospice care. If you are one of the many people who love Steve and carry him - and his contributions- with you, please join his
Caring Bridge website. To quote:

Steve has given so much to so many people in his life, and now it is our time to give our love to Steve. Please let Steve know how he has touched you. Share stories and memories. Hold him in your heart, and let him know how much he matters--to you and all of us.

Albeit with a heavy heart for Steve and his loved ones, the year 2022 also brings new offerings.

Our 2022 Collab Salon Series begins on Sunday, January 16, 2022 (4:00-5:30 NY time) Beyond Deconstruction: A Compositionist Narrative Therapy. Chris Hoff & Justine D'Arrigo (Southern California, USA) will explore the practice of "Scenarios" in the effort of reinvigorating curiosity and composition in their practices.

A Conversation with Charley Lang
grew out of an invitation from Dulwich Centre's Meet the Author for Charley to share his experiences as a documentary film maker. Alongside
A Conversation with Jehanzeb Baldiwala
these interviews in both video and text are the first two entries in our new Community Interviews Project.
Our hope is to engage the interviewing skills of members of our community to highlight diverse voices from around the world and across narrative generations.
Perhaps there is someone you would like to interview?
Read below to learn more.

All our very best wishes for a the coming year
Peggy Sax & The Reauthoring Teaching Board
January 16, 2022 Collab Salon
BEYOND DECONSTRUCTION:
A COMPOSITIONIST NARRATIVE THERAPY
with Chris Hoff & Justine D'Arrigo (Southern California, USA)
Beyond Deconstruction: A Compositionist Narrative Therapy
Sunday, January 16, 2022 Collab Salon
4:00-5:30 pm New York time
What's getting in the way of curiosity these days? When Justine and Chris recently published Beyond Critique: Composition and Curiosity in Therapy as a "book emerging" by Thick Press, they knew they were onto something of shared intrigue when it sold out. With social explanations becoming privileged in academic and family therapy circles, how might a narrative therapist working under the influence of critical theory and political projects maintain the link to the experience-near while maintaining critical proximity? In this Collab Salon, they will share how the work of Bruno Latour, Judith Butler, and Ana Louise Keating got them thinking beyond deconstruction, and the limitations of identity politics toward what they are calling a compositionist narrative therapy.

Everyone can register for free. If possible, please become a member - or renew your old membership- if you haven't already. You will be supporting the ongoing maintenance and development of training initiatives. Members can also pay a little extra to earn 18 CE credits for attending or watching the entire series.


Recordings from over 40 presenters across narrative generations and around the world.

Members can watch
6 years of archived Collabs in our Library of Past Salons,
An Interview with Charley Lang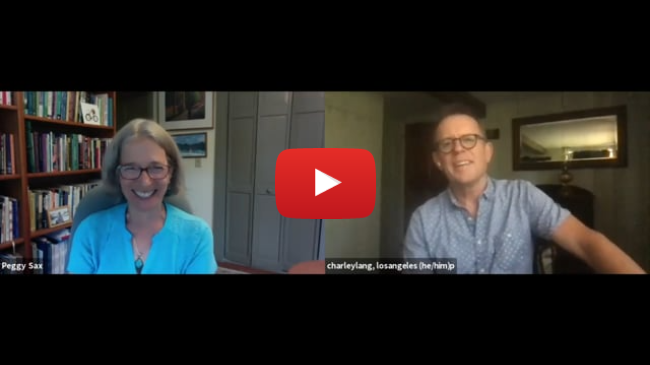 I first met Charley Lang in Havana Cuba in 2007 at "The Spirit of Community: Narrative Therapy and Cuban Social Programs." Ever since then, Charley has become a central companion on my life's journey in work, play and friendship. When Jill Freedman invited Charley to participate in Dulwich Centre's Meet the Author, we recorded the above interview that brings together the worlds of documentary filmmaking and narrative therapy. The interview documents how Charley draws from his experiences as a documentary filmmaker, actor, narrative therapist and teacher.
-Peggy Sax

A Conversation with Charley Lang is the second in a new collection of interviews with a range of narrative practitioners, teachers and enthusiasts. Is there someone you would like to recommend for an interview? Or perhaps volunteer to interview someone else? Please contact us with your ideas. Also, we welcome your comments at the bottom of each interview page.
Free videos from Re-authoring Teaching Check out our YouTube channel for useful videos about Narrative Therapy
Re-Authoring Teaching's Facebook page keeps you updated on monthly Collab Salons, workshops and other narrative training opportunities, videos, resources and news.
Re-authoring Teaching, Inc is a non-profit organization that promotes training, professional development and continuing education in a narrative approach to therapy, organization and community work.