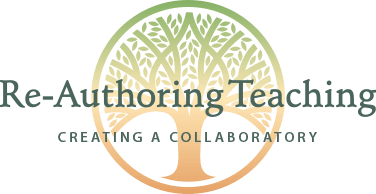 June Offerings & Updates

"Hope just means another world might be possible, not promised, not guaranteed. Hope calls for action; action is impossible without hope."

Our June newsletter shares several offerings and updates. Almost all are free. It's our intention to engender hope, build community and discover possibilities for taking action amidst these uncertain times.

Please join us for our next Collab Salon: Centering Diversity and Identity in Narrative Practices: The BIPOC Community
with Akansha Vaswani-Bye (Seattle, Washington), Mona Klausing, Shuo Yuan, Ingrid Guerrieri, Candea Mosley (San Diego, California),
on Juneteenth (Sunday, June 19, 2022: 4:00-5:30pm NY Time).

With the dramatic signs of climate change everywhere, we have revised the Earth's Environmental Crises and Opportunities for Change (EECO) Hot Topic and introduce the first EECO News Blog in a new series. Both of these efforts highlight various initiatives and resources that can help you and your clients answer the question, "What can I do?" – no matter how big or little.

We are eager to share our two most recent community interviews
that were recorded in Charley Lang's Los Angeles backyard during our March Reauthoring Teaching Board Retreat. Thank you Barbara (B) Herring and Sarah Beth Hughes!

Finally, while saying goodbye to our assistant Trishala Kanakia, we welcome Elena Grebenyuk as the newest member of our team. Elena is a member of KRAI, the team teaching narrative practice in Russian-speaking contexts and offering psychological support from the beginning of the Ukrainian war for those who suffer from the effects of it. Krai is also our newest partner.
Read below to learn more.
All our best,
Peggy Sax
&
The Reauthoring Teaching Board
June 19, 2022 Collab Salon
CENTERING DIVERSITY AND IDENTITY IN NARRATIVE PRACTICES: THE BIPOC COMMUNITY

June 19th, 2022 Collab Salon
4:00-5:30 pm
New York time
Akansha Vaswani-Bye (Seattle, Washington), Mona Klausing, Shuo Yuan, Ingrid Guerrieri, Candea Mosley (San Diego, California)
Juneteenth 2022
In July 2020, the BIPOC narrative community was launched with the intention of providing narrative practitioners of color a supportive space to discuss "local" ideas, innovative practices, amplify one another's work, and process their experiences. The community organizers also hoped to mentor and support newer narrative practitioners, and practitioners working in spaces that did not privilege narrative ideas or postmodern therapy practices. As the community enters its second year, planning committee members Mona, Ingrid, Candea, Shuo, and Akansha will share lessons learned and their hopes for how they envision the community will grow and be sustained in the future.
Everyone can register for free. If possible, please become a member - or renew your old membership- if you haven't already. You will be supporting the ongoing maintenance and development of training initiatives. Members can also pay $40 extra to earn 18 CE credits for attending or watching the entire series.
EARTH'S ENVIRONMENTAL CRISES AND OPPORTUNITIES
"What can I do?" No matter how big or little a response,
How can I show up?
"In late May 2022, we met on the bluff of Puget sound. Eagles and osprey wheeled by at eye level as they sat, exalting with them in the dancing artscape of clouds, water. This is the deep home of the Suquamish, 'people of the clear salt water.' In all this beauty, we both felt uplifted, lucky to be alive. We spoke of the Southern Orca Pod, felt Shadow time and remembered the mother from this pod who carried her starved-dead baby on her back for 17 days for the world to witness. We feel you mama Orca. In these crazy times, the losses and possibilities are so tender and so strong."

Jenny Freeman and Akansha Vaswani-Bye

In this spirit, our Earth's Environmental Crises & Opportunities for Change (EECO) team begins a new initiative to research, streamline and refresh resources to offer our clients, ourselves, & wider communities. What do narrative ideas and practices offer our clients, ourselves, and our wider communities? Is it possible to have an inspired relationship with Earth's crises and with these vast opportunities for change? In the face of immobilizing feelings, what sparks generative action? How might externalization reveal forces that render people small and helpless, and open spaces for inspired resistance, protest, and regenerative response? Can marginalized and liberative narratives be uplifted and given to shaping a world that is life-sustaining for all species?
What Can I do? Earth's Environmental Crises and Opportunities is the first news blog in a series to support you in this work. We feature the resource Regeneration - a website described as a "response to the urgency of the climate crisis."
With love of our breath-givingly beautiful planet

The EECO Team
Jenny Freeman (Berkeley USA), Merle Conyer (Sydney, Australia), Akansha Vaswani-Bye (Seattle, USA) and Peggy Sax (Vermont USA)
New Community Interviews
CONVERSATIONS WITH BARBARA (B) HERRING
AND SARAH BETH HUGHES
At our March L.A. retreat, the Reauthoring Teaching Board interviewed two of our cherished Board members, B Herring and Sarah Beth Hughes. Both interviews - originally recorded with outsider witnesses - have been edited and transcribed. Please check out these recent additions to our Community Interviews.
Meet our New Partner
KRAI
KRAI is a team of narrative practitioners, united with an intent to support and develop the ideas and values of narrative approach in russian-speaking context.
"We conduct a one year teaching program of narrative therapy and community work, as well as other events - lectures, reading-groups, community meetings, supervision and workshops of international teachers, both online and offline in Moscow. We are trying to bring some recent philosophy, feminist and activist perspectives in order to continue practicing in current political situation, especially in response to the repressiveness and abusiveness of russian government. Since the beginning of the war we speak out against it and offer free support for those who suffer from the effects of it."

Elena Grebenyuk
KRAI
Free videos from Re-authoring Teaching Check out our YouTube channel for useful videos about Narrative Therapy
Re-Authoring Teaching's Facebook page keeps you updated on monthly Collab Salons, workshops and other narrative training opportunities, videos, resources and news.
Re-authoring Teaching, Inc is a non-profit organization that promotes training, professional development and continuing education in a narrative approach to therapy, organization and community work.