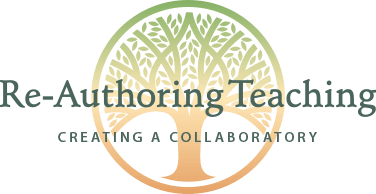 Em-BODY-ing Conversations & Next Two Collab Salons
THREE SPACES LEFT! Registration is now open for a second Em-BODY-ing Conversations Consultation Group with Lynne Rosen for mental health workers or educators who have had experience with mindfulness, EMDR Therapy or Somatic-Oriented Therapies in addition to a Narrative Therapy approach. The group starts October 21, 2021. Check out our international rates!

On Sunday October 17th, Tim Donovan (Alice Springs, Australia) and Dale John (California Gully, Victoria Australia) will present on Reclaiming Lives from Sexual Violence: Understanding Shame (also the name of their soon-to-be-published book).

On Sunday November 20th, Jehanzeb Baldiwala & Raviraj Shetty (Narrative Practices India), Alfonso Diaz (Colectivo de Prácticas Narrativas/Mexico), Sonja Bar-Am, Terry Callahan & Mark Byrne (Adelaide Narrative Therapy Collective) will be interviewed by Peggy Sax & Charley Lang about their narrative vision and initiatives: Sustaining Narrative Practices Across Narrative Generations: Emerging Narrative Initiatives Around the world.

Read below to learn more about the October and November Collab Salons. Click here to learn more about Lynne Rosen's group.
The Collab Salon is open to people from any discipline/background interested in learning more about narrative practices. Everyone can register for our Monthly Collab for free. However, if you can, become a Collab Salon member, since our collective membership dues help with ongoing maintenance and development of our training initiatives.

We always meet the 3rd Sunday of the Month at 4:00-5:30 pm New York time. Remember Collab members can earn 18 CEs for the 2021 series by joining us live and/or catching up on video recordings.

October 17, 2021 Collab Salon
RECLAIMING LIVES FROM SEXUAL VIOLENCE: UNDERSTANDING SHAME
Tim Donovan (Alice Springs, Australia) and
Dale John (California Gully, Victoria, Australia)
Reclaiming Lives From Sexual Violence: Understanding Shame
Sunday, October 17, 2021 Collab Salon
4:00-5:30 pm New York time
Peggy Sax will interview Tim and Dale about their narrative approach to therapeutic conversations focusing on Dale's experiences of childhood sexual violence. What is presented will challenge some traditional ideas around sexual assault counselling. There will be an opportunity to explore your beliefs around vulnerability and shame in your own work.
November 21, 2021 Collab Salon
SUSTAINING NARRATIVE PRACTICES ACROSS NARRATIVE GENERATIONS: EMERGING NARRATIVE INITIATIVES AROUND THE WORLD

Collab members can also earn 18 Alliant CEs for attending and/or viewing The Collab Salon
2021 Series

Members can also watch
at your convenience
6 years of archived collabs in our Library of Past Salons,
Free videos from Re-authoring Teaching Check out our YouTube channel for useful videos about Narrative Therapy
Re-Authoring Teaching's Facebook page keeps you updated on monthly Collab Salons, workshops and other narrative training opportunities, videos, resources and news.
Re-authoring Teaching, Inc is a non-profit organization that promotes training, professional development and continuing education in a narrative approach to therapy, organization and community work.