TAVA President Message
Welcome to the 11th issue of The Transgender American Veterans Association (TAVA) e-Newsletter! The aim of this publication is to keep you informed and updated concerning the transgender veteran community. The TAVA e-Newsletter is published quarterly. Each issue brings you the latest information on new TAVA initiatives, TAVA partners, conferences TAVA will send a representative to, and news items that are of interest for the transgender veteran and community. To make sure you stay connected, please subscribe to TAVA's quarterly newsletter via the TAVA website.

We also encourage our followers to join and/or renew your membership. For more information on TAVA membership, please visit: http://bit.ly/2crZ1aV. We hope you find the TAVA e-Newsletter as a valuable resource in collecting information about TAVA and the issues concerning you, the transgender veteran. We welcome your suggestions and feedback. You can contact us directly on the website at http://transveteran.org/contact-us-page/.
Evan Young
MAJ, U.S. Army (Ret.)
National President
Transgender American Veterans Association (TAVA)


Veterans Day, a day dedicated to honoring those who served in the U.S. military, is annually held on November 11th. This is the time to remember those who put their lives on the line and served their country courageously and selflessly. Together, we celebrate the prideful service, past and present, of our all brothers and sisters and armed forces members. We recognize them for their many contributions to society and for their selfless service.
Additional Links of Interest...

Watch TransMilitary on LOGO
The official trailer is out! Watch TransMilitary November 15 at 7 pm Central on the Logo channel. Watch the preview here:

https://bit.ly/2QjpCXs

. "Four transgender military personnel, officially banned from serving, fight to fiercely protect U.S. freedom while also working to change military policy." TransMilitary premiered at 2018 SXSW and received the 2018 SXSW Audience Award." TAVA supports TransMilitary! Find out how to donate here:

http://bit.ly/2d4vYMl

.
A Veteran's Perspective of Transgender Day of Remembrance (TDOR)
The month of November can be rough for many veterans. Not only do we celebrate Veterans Day, our community also annually observes Transgender Day of Remembrance (TDOR).

Every November 20th, we pause to honor the memory of those whose lives were lost because of anti-trans violence. TAVA Board Member Kimberly Moore wrote a moving piece, reflecting on what TDOR means from one veteran's perspective.

"Kimberly reminds us of the importance of Transgender Day of Remembrance in her personal story that brought tears to my eyes," said Evan Young, TAVA National President. You can read Kimberly's story on our website:

http://bit.ly/2yd46f1

.

Additional Links of Interest...
Website Information
The TAVA website is regularly updated to bring you the most current information. The variety of resources, documents, and other applicable materials are presented in a user-friendly format with the ease of simple navigation.



Points of interest...

DD 214 Assistance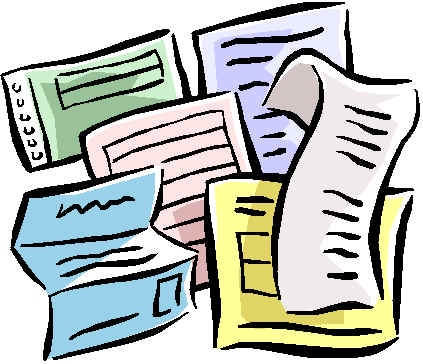 TAVA has the ability to connect people with pro bono attorneys to assist with upgrading your DD 214. In addition, TAVA always has a DD 214 name change guide available on our website. It gives example verbiage for the DD 149 Form, which is the Application for Correction of Military Records. If you require assistance, please message TAVA President Evan at

evan@transveteran.org

Support TAVA each time you shop with AmazonSmile
Y
ou can elect to have a small proceed of your purchases go to TAVA each time you shop with AmazonSmile. Amazon will donate 0.5% of the price of your eligible purchases to TAVA. What a great way to support transgender veterans! Be sure to select TAVA to add our organization as your charity of choice. To get started visit:

https://smile.amazon.com/

.
Giving Tuesday | November 27, 2018
GivingTuesday, a global day of giving that harnesses the collective power of individuals, communities and organizations to encourage philanthropy and to celebrate generosity worldwide. TAVA has joined #GivingTuesday. Our goal is to raise $5,000 in order to continue funding our advocacy projects. Pledge your support to TAVA in our fight for advocacy for the 163,000 transgender veterans that served
our nation. DONATE HERE:

https://bit.ly/2qB6YiV

.

TAVA Membership
Members are the foundation of TAVA's strength.
Our membership model allows anyone to join regardless of their financial ability.
Choose
what level best meets your needs. Your generous gift enables TAVA's programs, advocacy, and outreach to be stronger and effective. Become
a member and join a grassroots force which supports over 134,000 transgender veterans. For more information, visit:

http://bit.ly/2crZ1aV

.
TAVA Advocacy & Outreach
As a grassroots organization, TAVA
advocates for fair and equal treatment of transgender military veterans and service members through using a combination of advocacy, outreach, and assistance. As military veterans who have served with pride, you inspire us to do better, taking action for every veteran and waking each morning to fight even harder than the day before.
San Diego Trans Pride Booth
TAVA Board Member Zander proudly represented TAVA at this year's San Diego Trans Pride Booth, which took place in July 2018. Zander has represented TAVA at this event multiple years in a row.

Washington Post Article
On July 20, 2018, TAVA Board Member Zander was one of several transgender men featured in the article entitled 'Crossing The Divide - Do men really have it easier? Zander shared his experiences.

https://wapo.st/2Qrp5Dc



Trans 101 Training for USF Nursing Students
On July 30, TAVA VP Gene represented TAVA at this training for USF nursing students. There will be another training in the future scheduled for November.

Mather VA Campus LGBTQ Potluck
On August 18, TAVA VP Gene attended Mather VA's first LGBTQ Potluck. This event was well received and had quite the turnout of LGBT veterans and staff as well as a local assembly member.

Trans 101 for VA Staff at McClellan Outpatient Clinic
On August 21, TAVA VP Gene participated in a Transgender 101 training specifically for McClellan Outpatient Clinic (Northern California). Similar training opportunities are scheduled for future dates.

Stars and Stripes - VA Considers Ending Ban on Trans Surgeries for Disabled Veterans
TAVA Board Member Zander was interviewed for the August 24 article that appeared in Stars and Stripes. "It seems like the VA is the lone holdout hanging onto this exclusion," said Zander Keig, a Coast Guard veteran and transgender man.

https://bit.ly/2wc10YP



TAVA Joins Amicus Brief on Strict Scrutiny for Transgender Classifications
In September 2018, TAVA has joined eight other U.S. veterans organizations on a powerful brief submitted to the U.S. District Court of Appeals for the District of Columbia in opposition to the proposed ban on military service by transgender individuals. "Unit cohesion is bonded stronger by the presence of transgender members. It is testament to our competence and performance, not to any perceived gender incongruity." - TAVA President Evan Young.

https://bit.ly/2PJxTXJ



Tabling at San Diego Trans Wellness Day
On September 15, TAVA Board Member Zander represented at this event in the San Diego area.

San Diego Mil Picnic 2018
On September 23, TAVA Board Member Zander represented at picnic in the Balboa park area of San Diego. TAVA is also listed as a sponsor for this event.

American Unity Fund Conference "Defending the Freedom to Serve" Panel Discussion
On September 28, TAVA Board Member Kimberly participated on this Washington DC discussion panel focused on a permanent continuation of open transgender service. Kimberly reported that she was proud to be a panelist alongside Dr. Aaron Belkin of the Palm Center, Major General Gale Pollock former Surgeon General of the Army, and facilitator Caitlyn Jenner.

Pride North Carolina
On September 29, TAVA Board Member Yvonne participated in North Carolina's Pride. The festival included providers with space. They were informational booths and the VA had same sized space. Yvonne handed out stickers that said "I'm a Vet." The sticker was perfect and the experience was heartwarming.

Advancing Equality and Justice, Aims Community College, Greeley, CO.
On October 11, TAVA President Evan provided a keynote speech at this event. Evan felt that his speech was overall well received and that it changed minds.

Article - Tim Donnelly Challenges Paul Cook From The Right
On October 11, TAVA President Evan is quoted in this article. "TAVA is appalled that a photo of an honorable, patriotic transgender veteran was used in a political attack without permission. Donnelly's actions are deplorable, and we vehemently denounce his attempt to discredit and dishonor this veteran."

https://bit.ly/2OvZgzM



National Coming Out Day Speaker
On Oct 11th, TAVA Board Member Denny was invited by NY State Assemblyman Brian Barnwell to speak at his National Coming Out Day event at an LGBT Center in Queens, NY. Denny spoke about coming out at the 1964 Worlds Fair in Queens, his military service, and what it all means today to LGBT people wanting to serve their country.

Pride of the Ocean Planning Meeting
From October 12-19, TAVA President Evan attended this Cruise, the Globus Canyon Adventure Tour, from Scottsdale, AZ to Las Vegas, NV. Film makers, The Boys and Girls Club, as well as a diverse group of people attended. Each day, someone had the opportunity to share info about the organizations they represent. This was also part of the planning session with the LGBT military history film cruise.

North County Pride, San Diego County
On October 13, Zander represented TAVA at the Oceanside (Camp Pendleton) LGBT Pride annual event. Zander interacted and met with many folks and had a chance to let them know about the TAVA's work.

Speech at University of Maryland
On October 16, TAVA Board Member Kimberly shared her story with a class at the University of Maryland. Kimberly reported that the class was attentive and asked some good thought provoking questions. Having a few hours with the future leaders of our country gives Kimberly hope!

TAVA Responds to Trump Memo Concerning Their Attempts To Define 'Transgender' Out Of Existence
On October 22, 2018, TAVA responded to Trump memo on the Admins attempt to narrowly define gender. TAVA Pres Evan stated "We do count, and our votes will count. This administration has started a war against LGBT persons, and we can't sit idle and hope things will get better. Get out and vote and grab your neighbor to take them to vote as well." -

https://nyti.ms/2REEWyf



TAVA Board Member Zander Receives NASW CA Social Work Award
One of TAVA's own board members was selected as the first openly transgender person to receive the national social worker of the year award. The National Association of Social Workers CA Chapter presented the award on October 26, 2018 at their annual conference at the LAX Marriott. Zander is the first out transgender social worker to receive this award. Zander works tirelessly to help veterans, and we hope that a wider audience could learn about his achievements.-

https://bit.ly/2RGGnMv



Congressional Software App Challenge
On October 29, TAVA Board Member and WSU Computer Science Professor Nella was asked by HASC Congressman Rick Larsen (WA-02) to help judge the Congressional Software App Challenge. -

https://bit.ly/2SVfKVw



Transgender Service Amicus Brief
On October 30, TAVA joined eight other U.S. veterans organizations on a powerful brief submitted to the U.S. District Court of Appeals for the District of Columbia in opposition to the proposed ban on military service by transgender individuals. "Unit cohesion is bonded stronger by the presence of transgender members. It is testament to our competence and performance, not to any perceived gender incongruity." - TAVA President Evan Young.

https://bit.ly/2AR2udz
TAVA Upcoming Schedule
November 11, 2018 - Zander - Tap Into Change by Equality California and Miller Coors Transgender Veterans & Military Recognition Event - San Diego, CA.

November 13, 2018 - Gene - LGBT Safe Zone Training - USF Sacramento Campus.

November 24, 2018 - Gene - Safe Zone Training - McClellan OPC, CA.

November 29, 2018 - Zander - Celebrating Transgender Month - CalVet Minority Veterans Division - Oceanside, CA.

March 2019 - Kimberly - Women's History Month Keynote Speaker, University of Mary Washington.

June 8-15, 2019 - Evan - Pride of the Ocean 2019 "50th Anniversary of Stonewall" Cruise.
Make Your Voice Heard!
TAVA has compiled important surveys, petitions and
studies for the transgender veteran community. Your
voice matters and is critical to the process of collecting
data and providing important feedback. Feel free to
share these with other transgender veterans you may
know.
DD-214 Discharge Upgrade/Name Change Survey


TAVA survey for those wishing to upgrade or change their name on their DD-214. We have partnered with a pool of experienced attorneys who provide free legal representation to veterans in upgrading their discharge status and changing their name on their DD-214. If you are interested, please fill out the following survey

http://svy.mk/2lmjouh

. Your responses will help us get a handle of the need for assistance.


VHA Related Care Survey


If you are a veteran who uses the VA for their healthcare needs, we want to hear from you. Please take the TAVA VA related care survey located at

https://www.surveymonkey.com/r/TDV9J63

.


Pride Study


Join the first longitudinal health study of LGBTQ people today. The PRIDE Study is the first large-scale, long-term health study of people who identify LGBTQ or another sexual or gender minority. By participating in The PRIDE Study over time, your unique story teaches us about the health and well-being of LGBTQ people like you.

http://bit.ly/2wS88rA




LGBTQ Election Study


LGBTQ-affirming researchers at the University of Massachusetts Boston want to know what your life has been like since the 2016 U.S. elections. This research study aims to explore relationships between experiences of heterosexism and/or transphobia, visibility of LGBTQ identity, and mental health. Participation involves completing a 20-30 minute online survey. To participate, you must be age 18 or older, currently living in the United States, and identify as LGBTQ. Visit:

https://tinyurl.com/electionlgbtq

. If you have questions, please email

lgbtqelectionstudy@gmail.com

directly.

Identifying Barriers And Opportunities To Transform Healthcare For Gender Minorities


This study is being done to better understand your perceptions and experiences about the availability and quality of trans-inclusive health care in your community.

This study is examining the factors influencing access to and quality of healthcare for gender minorities, including trans individuals, living in rural communities.

https://bit.ly/2I184Mt



Veterans' Health and Military Stress Survey
The Veterans Health Administration VISN 17 Centers of Excellence in conjunction with the Central Texas Veterans Healthcare System is conducting a survey to better understand the connections between stress during military service and veterans' mental, relational, and sexual health. Please note that some of the questionnaires will cover sensitive topics.

https://bit.ly/2Owm1E5
True Stories of Transgender Service in Our Armed Forces
Trans Veterans Lives is an ongoing TAVA project. The series features trans veteran stories from across the world. If you have a story that you would like to share, please contact TAVA media director, Denny Meyer at

media@transveteran.org

Read the latest Trans Veterans Lives story "Triumph of Determination
," by Zander Keig, TAVA Board Member -

https://bit.ly/2F8QEzN
.
Department of Defense (DoD) Related New
s
DoD and Military Articles of Interest...
Veteran Affairs (VA) News

TAVA is your liaison to the Department of Veterans Affairs. We actively advocate for transgender veterans at the VA level by providing input and advice internally. Daily, we assist veterans in coming out to their primary care doctors. We also assist in answering questions and providing needed clarifications on the VA health care directive for transgender care. If you experience any issues with the VA, please contact us. Visit

http://bit.ly/2cseMyx

.
Transgender-related reports/studies compiled from
a variety of sources.
2019 Prid
e of the Ocean Festival
Are you a veteran? If so, please join Evan Young, National President of the Transgender American Veterans Association (TAVA), who will be speaking on Pride of the Ocean's "50th Anniversary of Stonewall" cruise!

The Pride of the Ocean 2019 "50th Anniversary of Stonewall" cruise is now on sale, but only for a limited time. Sailing with Norwegian Cruise Lines onboard the Norwegian Dawn from June 8 – June 15, 2019, for 8-days, 7-nights. The cruise will set sail from New York to Canada & New England.

Friends of TAVA, if you're a veteran, book your cabin with the promo code TAVA2019 and receive:
– $150 per person cabin discount for you
– $50 cabin credit for you
– $100 donation for TAVA.
*See the direct link for more info:
https://bit.ly/2zrKkgI
For more information about Pride Of The Ocean Cruises, please visit:
http://prideoftheocean.com/


Passport Changes
As reported by
Travel and Leisure
, as of January 22,
2018, nine states will no longer allow travelers to board an airplane with just their state issued driver's licenses.
To get past TSA security checkpoints, another form of ID will be required such as: passport, permanent resident card/green card or a military ID. We are sharing this news so residents in these 9 states can prep, especially since our community may have a more difficult time getting a passport. To assist, TAVA has a Passport Facility Locator on our website:

http://bit.ly/2zolU6Z

.
Additional Articles Of Interest...

Find Support and Stay Connected
Tr

ans Lifeline

(877) 565-8860 is a hotline staffed by
transgender people for transgender people. Volunteers are ready to respond and provide support.

http://www.translifeline.org/
V
eterans Crisis Line
(800) 273-8255 Press 1.
Th
e
VCL connects Veterans in crisis and their families
and friends with confidential assistance

.




www.veteranscrisisline.net
An extension of
TAVA's successful Facebook page,
the private group provides a safe-space to find info, resources and support. We would love to have you
join us!

http://bit.ly/1RYKETN

.



Now you can contact TAVA by phone (516) TAVA-911