TAVA President Message
Welcome to the 10th issue of The Transgender American Veterans Association (TAVA) e-Newsletter! The aim of this publication is to keep you informed and updated concerning the transgender veteran community. The TAVA e-Newsletter is published quarterly. Each issue brings you the latest information on new TAVA initiatives, TAVA partners, conferences TAVA will send a representative to, and news items that are of interest for the transgender veteran and community. To make sure you stay connected, please subscribe to TAVA's quarterly newsletter via the TAVA website.

We also encourage our followers to join and/or renew your membership. For more information on TAVA membership, please visit: http://bit.ly/2crZ1aV. We hope you find the TAVA e-Newsletter as a valuable resource in collecting information about TAVA and the issues concerning you, the transgender veteran. We welcome your suggestions and feedback. You can contact us directly on the website at http://transveteran.org/contact-us-page/.
Evan Young
MAJ, U.S. Army (Ret.)
National President
Transgender American Veterans Association (TAVA)


Celebrate Pride All Year Long
LGBT Pride is celebrated annually during the month of June, with events continuing throughout the summer months and into the fall. All year round, we celebrate the prideful service, past and present, of our LGBT veterans and armed forces members. We recognize them for their many contributions to society and for their selfless service.

Links of interest...
Orlando – Two Years Later
Two years have passed since the tragic news of the Orlando atrocity. Those horrible images and the attack on our community is still painful. The loss of innocent LGBT people is etched in our collective memories. As Veterans, we understand how precious life is. We share in outrage that our freedom was violated. While our brothers and sisters may no longer be here, we carry them in our hearts as we move forward.
Transgender Military Summit and Wreath Laying: Integrity, Duty, Leadership
In early June, TAVA and WPATH held the nation's first Transgender Military Summit in Washington D.C.; followed by a laying of a wreath, honoring all American veterans, at The Tomb of the Unknown Soldier at Arlington National Cemetery. The roundtable summit brought together some two dozen of the nation's leading advocates, experts, supporters, and transgender veterans, giving visibility in the nation's capitol, for a detailed discussion on the issues, integrity, duty, and leadership of the honorable service of patriotic transgender Americans in our armed forces. You can read more about the Summit here:

http://www.gaymilitarysignal.com/index.html



Additional Links of Interest
...
Website Information
The TAVA website is regularly updated to bring you the most current information. The variety of resources, documents, and other applicable materials are presented in a user-friendly format with the ease of simple navigation.


Points of interest...

DD 214 Assistance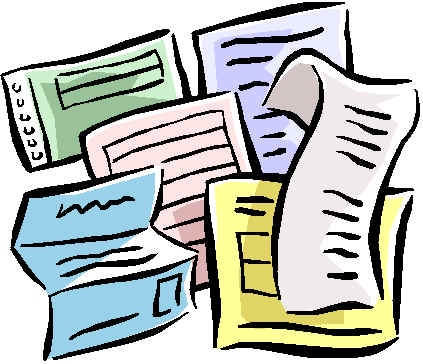 TAVA has the ability to connect people with pro bono attorneys to assist with upgrading your DD 214. In addition, TAVA always has a DD 214 name change guide available on our website. It gives example verbiage for the DD 149 Form, which is the Application for Correction of Military Records. If you require assistance, please message TAVA President Evan at

evan@transveteran.org

Support TAVA each time you shop with AmazonSmile
You can elect to have a small proceed of your purchases go to TAVA each time you shop with AmazonSmile. Amazon will donate 0.5% of the price of your eligible purchases to TAVA. What a great way to support transgender veterans! Be sure to select TAVA to add our organization as your charity of choice. To get started visit:

https://smile.amazon.com/

.

TAVA Membership
Members are the foundation
of TAVA's
strength. Our membership model allows anyone to join regardless of their financial ability. Choose what level best meets your needs. Your generous gift enables TAVA's programs, advocacy, and outreach to be stronger and more effective. Become a member and join a grassroots force which supports over 134,000 transgender veterans. For more information:

http://bit.ly/2crZ1aV

TAVA Shop
We heard your request and now have a website shop! Get ready for our awesome selection and proudly display your support and pride. We are even adding items that will educate the public on trans issues.

http://transveteran.org/shop




TAVA Patch

One of a kind sew-on 3″ patch with official logo of The Transgender American Veterans Association (TAVA). Exclusively available for sale on the TAVA website for Veterans and Allies. Proudly display your support. Makes a great gift. Limited supplies, so order yours today!
As a grassroots organization, TAVA advocates for fair and equal treatment of transgender military veterans and service members through a combination of advocacy, outreach, and assistance.
As military veterans who have served with pride, you inspire us to do better, taking action for every veteran and waking each morning to fight even harder than the day before.
VNS Outreach


On March 16, 2018, TAVA Board Member Denny was on hand to assist the Visiting Nurse Service of New York (VNS NY) LGBT and LGBT veteran patients outreach. VNS provides VA contracted Home Nursing and Home Care to patients who have been sent home following surgery and hospital stays.




University of Mary Washington Engagement




TAVA Board Member Kimberly was invited for a second year in a row by Dr. Ruuskanen to present her personal story with a class Dr. Ruuskanen co-teaches, concerning the transgender experience. Kimberly shared her journey, discussed her time in the military, her struggle in living and working under the ban, and living authentically. The response was overwhelmingly positive.



USF LGBT Safe Zone Training
On March 19, 2018, TAVA VP Gene was one of three presenters for USF LGBT Safe Zone Training, for nursing students at Mather VA Medical Center, Mather, CA.

Splinter News Article
TAVA President Evan interviewed with Splinter News concering the VA Health Care System:

https://bit.ly/2KVIYiP



Washington Post Interview
In March, TAVA President Evan was one of several veterans interviewed by Washington Post, to discuss his experiences serving in the U.S. Army.

https://wapo.st/2m1qany



HRC Arkansas "Equal Care for Equal Lives: LGBT Persons Throughout the Ages"
On April 11, 2018, TAVA President Evan delivered a speech at HRC's Equal Care for Equal Lives conference. It went extremely well. Evan's speech was well received.

"Do Ask Do Tell, Justice"
TAVA Board Member Denny was a panelist at this Harvard Law School forum, at Harvard Law School, Cambridge, MA.

NCTE Trans Equality Now Awards
On May 17, 2018, TAVA President Evan attended NCTE Trans Equality Now Awards in Washington D.C.

LGBTQ Safe Zone Training
TAVA VP Gene was one of three presenters at the Mather VA Hospital training for Nursing Leadership Group.

Cal Vet 2018 Leadership Summit
On May 30, TAVA VP Gene presented as part of the CalVet Leadership Summit 2018 - Workshop Series 4: Track A – Innovative Solutions in Serving Veterans; Safe Zone Training, with Artur Akkerman, Northern CA VA Healthcare System and JoAnna Michaels, Volunteers of America- Northern CA.

Nella Ludlow Comes Home
TAVA Board Member Nella recently sat down for an interview with Washington State Magazine to discuss her journey.

https://bit.ly/2J0VV9e



'We Honor Veterans' Webonaire
On June 20, 2018, TAVA Board Member Denny participated in a webonaire called 'We Honor Veterans.' It was focused on Hospice Care for veterans.

NRSW TPU San Diego Military Pride Event
On June 27, 2018, TAVA Board Member Zander was the keynote speaker at this private military Pride event.

San Diego Trans Pride
On July 13, 2018, TAVA Board Member Zander participated in the Fourth Annual San Diego Trans Pride event, in Balboa Park. Zander represented by tabling.

Trans 101 for VA Staff


Over the last few months, TAVA VP Gene presented, alongside key VA staff, Trans 101 presentations for VA Northern California providers, nursing students and front line staff.



VA LGBT Safe Zone Training
TAVA VP Gene, along with Artur Akkerman (VA Nor Cal LGBT Care Coordinator) and JoAnna Michaels (VoA Nor Cal) presented this training. It is aimed at VA Staff and Community Providers/Organizations who work with Veterans. As a reminder, we still offer two other LGBT Trainings: Trans 101 and LGBT Cultural Competency Training For Health Care Providers. The training addresses the following: LGBT Terminology; Coming Out Process Model; the Transgender Experience; Understanding Privilege; How To Be An Effective Ally; Creating a Welcoming Environment; Resources.
TAVA Upcoming Schedule
July 30, 2018 - Gene - Trans 101 Training for USF Nursing Students at Sacramento campus.

Aug 18, 2018 - LGBTQ Potluck Event at Mather VA campus.

Aug 21, 2018 - Gene - Trans 101 for VA Staff at McClellan Outpatient Clinic.

October 11, 2018 - Evan - Advancing Equality and Justice, Aims Community College, Greeley, CO.

October 12-19, 2018 - Evan - Pride of the Ocean planning meeting, Globus Canyon Adventure Tour, Scottsdale, AZ to Las Vegas, NV.

March 2019 - Kimberly - Women's History Month Keynote Speaker, University of Mary Washington.

June 2019 - Evan - LGBT Military History with Pride of the Ocean film festival.
Make Your Voice Heard
TAVA has compiled important surveys, petitions and
studies for the transgender veteran community. Your
voice matters and is critical to the process of collecting
data and providing important feedback. Feel free to
share these with other transgender veterans you may
know.
True Stories of Transgender Service in Our Armed Forces
Trans Veterans Lives is an ongoing TAVA project. The series features trans veteran stories from across the world. If you have a story that you would like to share, please contact TAVA media director, Denny Meyer at

media@transveteran.org

Read the latest Trans Veterans Lives story "Vietnam Always Makes Me Cry," by Loretta Violet Skreyjo -


http://bit.ly/2CY08re
.
Department of Defense (DoD) Related New
s
DoD and Military Articles of Interest...
Veteran Affairs (VA) News
TAVA is your liaison to the Department of Veterans Affairs. We actively advocate for transgender veterans at the VA level by providing input and advice internally. Daily, we assist veterans in coming out to their primary care doctors. We also assist in answering questions and providing needed clarifications on the VA health care directive for transgender care. If you experience any issues with the VA, please contact us. Visit

http://bit.ly/2cseMyx

.
Public Commentary On Gender Reaffirming Surgeries Within VA
A notice has been published in the Federal Register seeking public comments regarding whether Veterans Health Administration (VHA) should re-examine transition-related surgical procedures, which are currently not a part of the medical benefits package for Transgender Veterans. Anyone can go to the link below and write a comment in support of or against VHA including Gender Reaffirming Surgeries in Medical Benefits Package. ALL COMMENTS MUST BE RECEIVED ON OR BEFORE SEPTEMBER 7th, 2018.

https://bit.ly/2J5Zuv2



VA Transgender Health Care Directive Renewed
The VA Directive on Transgender Health Care has been renewed and updated after its expiration earlier this year. This directive is now scheduled for recertification on or before the last working day of May 2023. The directive will continue to serve as VHA policy until it is recertified or rescinded. The Directive can be viewed at this link: VHA Directive 1341 (Providing Health Care for Transgender and Intersex Veterans):

https://bit.ly/2KNENst



Major changes include:
1) Updates to the Frequently Asked Questions section.
2) Updates to language and definitions to reflect current nomenclature. Removal of content which conflicts with changes to the Computerized Patient Record System (CPRS).
3) Additional oversight responsibilities for the Under Secretary for Health and the Deputy Under Secretary for Health for Operations and Management. Delineated responsibilities for the Veterans Integrated Service Network (VISN) LGBT Leads and LGBT Veteran Care Coordinators (LGBT VCC).

VA NorCal Proudly Presents VA Transgender Health Care Brochures
VA NorCal is excited to announce that to better serve our Transgender Veterans, VA Northern California has rolled out a Transgender Health Care Brochure. This brochure was developed by two Transgender Veterans who are members of VA NorCal's LGBT Veterans Advocacy Group. If you would like one or are interested in additional information, please contact VA Northern California LGBT Veteran Care Coordinator Artur Akkerman directly

artur.akkerman@va.gov




VA Demographic Fields


The VA Computerized Patient Record System (CPRS) will show two new demographic fields: Birth Sex and Self identified Gender Identity (SIGI). Veterans may choose from a set of responses which include Male, Female, Transman, Transwoman, Other, or Individual chooses not to answer. The field currently labeled "Sex" will be relabeled "Birth Sex" with two options – Male or Female. There are established procedures for changing your name and sex with the VA Privacy Officer. If you would like a copy of the fact sheet on how to change your name and/or sex in CPRS, please let your health care provider know so they can obtain a copy for you.


VA Fact Sheet: How to Change Your Name in

VA Computerized Patient Record System (CPRS)
Associated fact sheet on how to change one's name within VA CPRS. If the request was routed correctly (i.e. the request was given to the Privacy Officer) it ought to be quick. If the form is given to any other person besides a privacy officer, the change will only happen locally and will be overwritten by the national VA database within 3-6 months. In order for the change to be permanent, you must make the change with a privacy officer.

http://bit.ly/2hEtDG3




VA Transgender SCAN-ECHO Program


VA providers can get intensive training in transgender care through the Transgender SCAN-ECHO program or they can get e-consultation from experts about their patient. Every facility has an interfacility e-consult template for transgender care. Contact Susan Mejia, VA National Transgender Care Coordinator, for more info:

Susan.mejia@va.gov

.


Right of Conscientious Objection to Providing Care


What should be done if a provider has a conscientious objection to providing care or treatment? Providers cannot simply decline to see lesbian, gay or bisexual patients because of their sexual orientation. They cannot refuse to see transgender patients because of their gender identity. Read the patient nondiscrimination policy here:

https://bit.ly/1yUTQ6E

. The National Center for Ethics has provided some guidance and are clear that providers cannot simply refuse to see an LGBT patient. There is a process providers must go through if they have an objection, and the patient must be seen. It is the provider's responsibility to connect the patient with a new provider. Further, there is no guarantee that the Right of Conscience objection will be granted. There is a process.Treating an LGBT person is not by definition morally objectionable. See this document for more info:

https://bit.ly/2IZo2Wj

.


VA LGBT Veteran Care Coordinators


Did you know that each VA Health Care System has at least one person designated to serve as an LGBT Veteran Care Coordinator? Put into place last spring, the LGBT Veteran Care Coordinator uses the best practices for serving LGBT Veterans. They are available to help navigate the health care system and can offer assistance with coordination of care. They also can provide community resources. To find the LGBT Veteran Care Coordinator at your facility go to:

http://bit.ly/2qZpgIW

or email

VALGBTProgram@va.gov



The VA MD Health LGBT Veteran Care Coordinator
Video of LGBT VCC speakng about the LGBT Program at the VA MDHCS.

https://bsun.md/2IYCVbt



VA Tennessee Valley Healthcare System (TVHS) Announced "LGBTQ Healthcare Equality Leader" Designation from HRC
In the 2018 report, VA Tennessee Valley Healthcare System was among 418 facilities which earned The Human Rights Campaign (HRC) "LGBTQ Healthcare Equality Leader" designation with a score of 100.

https://bit.ly/2MQNXln



Jonathan M. Wainwright Memorial VAMC "Proud To Be" Open Mic Event
The open mic gathering is a time for anyone in the community — veteran, VA employee or other — to listen and share music, poetry, readings and thoughts related to LGBT community.

https://bit.ly/2IVRKLR



LGBT Veteran Info Presented in Omaha Radio Broadcast
Omaha Veterans Affairs Medical Center employees shared information and answered questions about the LGBT program in the Nebraska-Western Iowa Health Care System.

https://bit.ly/2KKCPWF



White River Junction VA Medical Center Reaches Out to LGBT Veterans
Calvin Smith, LGBT Veteran Care Coordinator and Social Worker with the White River Junction VAMC, recently interviewed with New Hampshire Public Radio.

https://bit.ly/2NuW3S2



Transgender Health Articles
2019 Pride of the Ocean Festival
In June 2019, TAVA will be joining Pride of the Ocean Cruises for Stonewall50, a cruise honoring LGBTQ veterans and first responders. The cruise is set aboard the Norwegian Dawn and leaves from New York City on June 8, 2019, days before the city celebrates the 50th anniversary of the 1969 Stonewall Riots.

Please keep an eye out for signing up for the cruise. Current TAVA members will receive a discount off. So, we encourage folks to join TAVA before signing up for the cruise -

http://transveteran.org/membership-donation/





In addition to screenings and workshops, the program will also delve into the stories of LGBTQ veterans and first responders. For more information -

PrideOfTheOcean.com

.



Passport Changes
As reported by Travel and Leisure, as of January 22, 2018, nine states will no longer allow travelers to board an airplane with just their state issued driver's licenses. To get past TSA security checkpoints, another form of ID will be required such as: passport, permanent resident card/green card or a military ID. We are sharing this news so residents in these 9 states can prep, especially since our community may have a more difficult time getting a passport. To assist, TAVA has a Passport Facility Locator on our website to assist with your prep: http://bit.ly/2zolU6Z

Find Support and Stay Connected
Tr

ans Lifeline

(877) 565-8860 is a hotline staffed by
transgender people for transgender people. Volunteers are ready to respond and provide support.

http://www.translifeline.org/
V
eterans Crisis Line
(800) 273-8255 Press 1. The VCL connects Veterans in crisis and their families and friends with confidential assistance

.




www.veteranscrisisline.net
An extension of TAVA's successful Facebook page, the private group provides a safe-space to find info, resources and support. We would love to have you join us!

http://bit.ly/1RYKETN

.



Now you can contact TAVA by phone (516) TAVA-911