District 112 Newsletter | December
2021
www.d112tm.org.nz
| 0800 PEOPLE
Dear
<<First Name>>
,
You are receiving this December newsletter as a club member of Toastmasters New Zealand North, District 112.
We'd love feedback! Commend, recommend, challenge.
Short video intro to newsletter
In this newsletter

District Director Stephen Budai, DTM:
New COVID-19 framework, your club, District Officer Expression of Interest, District Conference, Region Gathering, holiday greetings
Program Quality Director Wendy Wickliffe, DTM:
Region 12 Celebration, Education Awards, Club Officer Training - changes and more
Club Growth Director James Hippolite, DTM:
Area Director visit reports, Club renewals, New club!, Starting a new club?, Where will the CGD be this month?
Public Relations Manager, Elizabeth Viljoen:
Taupo 2022! Why attend a District Conference?


District Director Update December 2021
Hello fellow Toastmasters,

"Success is not final; failure is not fatal; It is the courage to continue that counts" - Winston Churchill.

I have an affinity for great quotes, in particular from Winston Churchill. The first half of the year has been a challenging period for us all, and it is lovely to see how adaptive we have become.

The laws guide the District as it stands at the time and any event at a venue, then the rules and requirements by the owners or governors of the forum will apply. However, organisers will check periodically, as the landscape is forever changing. Therefore, we should all practise patience and tolerance.

With a move to the new Covid-19 framework, there will be regional variations, and it is a recommendation that you are all familiar with the prevailing conditions.

Your club

Clubs may decide their club meeting status, which should be the wishes of the majority of the membership. However, there will be those who will be a minority, and as members, the clubs should also cater for meeting their needs. Suggest that, where clubs offer a hybrid environment, then that is how they could participate and still be part of the club. Where a club is not offering a hybrid option, please suggest aligning to an online club or another hybrid club, therefore meeting the needs of all members who want to meet regularly.

Has your club sent their club executive to COT round 2 as yet? The District team look forward to seeing them in attendance.

Has your club started contests for International speech contests and Evaluation contests?
Is this from where your champions for the District will come? Is it you this year?

District Officers - expression of interest

An email has already been circulated asking those interested in considering being a District officer, including all Division Directors, Club Growth Director, Programme Quality Director, and District Director, to submit their expression of interest.

If this is of interest, don't hesitate to contact either Sharon Kerr-Phillips or myself, and we would be happy to answer any questions you may have. This is an opportunity you will not regret, and as they say, nothing ventured, nothing gained.

District Conference

The District conference registration form is available on the District website and promises to be an absolute humdinger of an event.

Region Gathering

Set aside 12 December, 6 pm for the Region 12 End of year Christmas Celebrations. You are all invited and welcome so please do pre-register https://toastmasters.zoom.us/meeting/register/tJMuf-uoqz8rH9eFwuH3lVCxFIbWJXT0vHEC


Finally, in keeping with a short sharp message, I hope you will all have a break and re-engage with your family, friends and freedom. Re-charge the batteries as the new year will be a new beginning. Re-set or review your goals and make them happen.

I look forward to stepping out of my office and travelling to almost anywhere outside Auckland. What more can one ask, enjoying the change of scenery, eating, drinking, and lots of shopping?

Stephen Budai, DTM
District Director 2021-2022
districtdirector@d112tm.org.nz
027 585 4084
Program Quality Director Update December 2021
Greetings Toastmasters,

I hope you are well and looking forward to the Christmas holidays as an opportunity to stop and recharge your batteries ready for 2022.

Hopefully, we will see a few of you at the upcoming Region 12, End of 2021 Celebration.
https://toastmasters.zoom.us/meeting/register/tJMuf-uoqz8rH9eFwuH3lVCxFIbWJXT0vHEC

Education Awards
635 awards have been submitted by our District members this year so far. Well done!

No one has achieved a DTM (Distinguished Toastmaster Award) for this Toastmaster year yet, but I am sure that will change in the new year, based on conversations I have had with some of you, who are working on their DTM projects right now. All the best with your projects.

There is a new feature on our D112 website https://d112tm.org.nz/pathways-projects/.

The page shows level 4 and 5 projects completed to assist other members with project ideas.
If you have completed a level 4 or 5 pathway project, please take the time to share your project on this page, the challenges and how you resolved them.

Club Officer Training
Club officer training started on 18th November 2021, the last session for 2021 has been on Monday, 6th December 2021, 6 pm. Please see below for the sessions for 2022.

I have enjoyed hosting these sessions. Our District officers have done an amazing job in providing informative material on club officer tools and support, attracting and retaining members, quality clubs achieve education awards.

Changes
• Each session will run for 3 hours. You do not need to stay for the full 3 hours.
• Each session includes two one-hour workshops and the one hour officer breakout.
• There will be a short break between each workshop, and the officer breakout session.
• The minimum requirement is to attend one workshop and one officer breakout session.
(see officer breakout session for officers who hold more than one officer role).

Officer Breakout Sessions
Officer breakout sessions this round are combined officer breakout sessions. Attend one club officer breakout session for your role. If you have multiple different officer roles not covered by the combined officer session, you will need to attend one more officer breakout session but only up to a maximum of two officer breakout sessions.

Group 1 - Presidents & Vice Presidents of Education (2 rooms, one room facilitated by Wendy Wickliffe and one by Stephen Budai),
Group 2 - Vice President of Membership and Public Relations (facilitated by James Hippolite)
Group 3 - Secretary, Treasurer, Sergeant at Arms (1 or 2 rooms facilitated by Ben Ross, Nathan Piahana, Meegan Herewini).
Workbooks saved here https://d112tm.org.nz/club-officer-index/resources-for-club-officers/

Club Officers Registered Per Club
Officers, you can view your club progress towards DCP credit on our D112 website under club officer tools "Register of Officers Trained in Round 2, 2021-2022".
Link - https://d112tm.org.nz/club-officer-index/resources-for-club-officers/
Club Officers Training around 2 - 2022
After club officer training, I will send a survey, which will take approximately 4 minutes to complete.

What did you like about training, and what suggestions do you have?

Wendy Wickliffe, DTM
Program Quality Director 2021-2022
programquality@d112tm.org.nz
021 599 765
Club Growth Director Update December 2021
Area Director Visit Reports
Congratulations to all Area Directors, Club Presidents and Club Executive Officers. I am very pleased to announce that District 112 achieved a perfect score of 100% of all Club Visit Reports filed before the deadline for Round 1 of 30 November! This is such a vital part of understanding where our strengths and areas in need of focussed improvement exist. Having said that, we were still chasing up some reports late into the evening of the last night! For Round 2, I would like to encourage Club Presidents to chase up their Area Directors to get those reports in early, when they can be most useful.
Club Renewals – Update
| | | | | | | | | | |
| --- | --- | --- | --- | --- | --- | --- | --- | --- | --- |
| Club Status | K | L | M | N | O | P | Q | R | Total |
| Active | 18 | 18 | 23 | 21 | 25 | 21 | 16 | 16 | 158 |
| Low | | | | | | | 1 | | 1 |
| Ineligible | 1 | | 1 | | | | 1 | | 3 |
| Division Total | 19 | 18 | 24 | 21 | 25 | 21 | 18 | 16 | 162 |
| New Club | | | | | 1 | | | | |
| Base | 19 | 18 | 24 | 21 | 24 | 21 | 18 | 16 | 161 |
This represents a claw-back of 4 clubs from last month. This means, we managed to salvage some Low and Ineligible clubs. Well done, members, we are fighting to get back on track to meet our target goal of Select Distinguished.
New Club Charter!
Congratulations to the team who managed the process of bringing into existence the Commercial Bay TMC. Thanks to organiser Sharon Kerr-Phillips; mentors Sandy Hu, Ben Ross; and sponsors Rob Wightman, Richard Perkins. A corporate club in the brand new PWC tower, this will be chartered into Division N. Will your division be next to charter?

Starting a New Club?
Region 12 combined Club Growth Directors have prepared a workshop for anybody thinking about the process of starting a new club. Dedicated to those who like challenges. Region 12 Club Building Workshop Series is the first series of workshops to help anyone who would like to charter a club. Date: 11-Dec (Sat). Registration on the District Calendar.

Coming Up – Where will your CGD be this coming month?
I look forward to seeing as many of you, with a desire to learn, as possible. I especially encourage members who may be considering becoming Club Officers, Club Coaches or Area Directors in the future, to come along to find out what it is all about. Meetings that require online registration, their links are on the District Calendar.

| | | | | |
| --- | --- | --- | --- | --- |
| Date | Time | Event | Meeting ID | Code |
| 06 Dec | 6:00 PM | Club Officer Training Round 2 Session 4 | Register | Online |
| 10 Dec | 7:00 PM | Top Table Meeting | 485 772 9875 | D112TM |
| 11 Dec | 4:00 PM | Region 12 "Starting a New Club" Workshop | Register | Online |
| 12 Dec | 6:00 PM | Region 12 End of Year Christmas | Register | Online |
| 15 Dec | 7:00 PM | District Zoom Master Training | 978 5703 8281 | 468802 |
| 16 Dec | 8:00 PM | Area Director Peer Group Meeting | 820 983 7442 | D112TM |
| 23 Dec | 8:00 PM | Club Coach Peer Group Meeting | 705 724 0923 | D112TM |

James Hippolite, DTM
Club Growth Director 2021-2022
clubgrowth@d112tm.org.nz
027 461 2646
A note from our District Public Relations Manager

Don't you just love the creative promotional designs for the Conference! It's done by Jane Stephen, who will also promote our Taupo 2022 Conference on our social media platforms. Thank you for being part of our Conference team, Jane.

You'll receive regular emails, apart from our newsletter, over the next few months, to keep you updated and informed about the District Conference.

The banner at the top of the design was created by a contact of Anna Coleman, and has been approved by the branding team of Toastmaster International. (As a District we always ask permission when we use a design that is not an official Toastmasters design, logo, or colour - as a club, please do the same by emailing brand@toastmasters.org).

Thank you to our webmaster Mike Diggins DTM, who spends all his free hours working not only on our District website, but also the Conference pages.

Behind the scenes there is a highly competent Conference team working to make it THE event of the year, led by Conference Chair Wendy Booth DTM.

Register now, you don't want to miss out!
Thank you
A special thanks to Rob Wightman DTM, this year's newsletter coordinator, and Toni Sharp DTM, our much-appreciated proofreader, for their help in producing a quality monthly newsletter. Please see the incredible work done by our District webmaster, Mike Diggins DTM, and give regular feedback and updates.
For more information, you are welcome to contact me, the Public Relations Manager. You can currently only reach me via email or WhatsApp, since I can't yet return to New Zealand.
Kind regards,
Elizabeth Viljoen
District 112 Public Relations Manager 2020-2021
phone: 0212298577 (WhatsApp only)
prm@d112tm.org.nz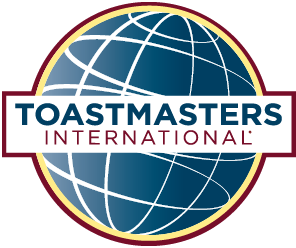 www.toastmasters.org
Toastmasters New Zealand North, District 112: www.d112tm.org.nz or 0800 PEOPLE
This email and any attached files ("message") are confidential and may contain privileged information. If you are not the intended recipient, please notify the sender immediately and permanently delete this message from your system. To distribute, disclose, or copy this message without prior authorization is prohibited. Toastmasters International does not accept liability for any errors or omissions in the content of this message.