And the Word became flesh and lived among us ... John 1:14
The Christmas Joy Offering has been a cherished Presbyterian tradition since the 1930s.
The Offering distributes gifts equally to the Assistance Program of the Board of Pensions and to Presbyterian-related schools and colleges equipping communities of color.
The Assistance Program provides critical financial support to church workers and their families.
Presbyterian-related schools and colleges provide education and leadership development while nurturing racial and ethnic heritage. This has been a Presbyterian commitment for nearly 140 years.
PCUSA Mission Agency recognizes Nashua (NH) PC
With gratitude for their continued and generous participation,
we lift the following congregations of Northern New England,
who have given to the
Christmas Joy Offering for at least 20 years!
~~~~~~~~~~~
Nashua Presbyterian Church
From your Resource Presbyter
Dear Friends,


In this season of waiting, we wait, pray, and hope for peace. Our hearts are heavy as we watch and witness the ongoing atrocities of Russia's unwarranted attack on Ukraine. From Presbyterian Mission Agency support to organizations like One World Kitchen, I ask you to join me in offering support to people that are offering help and hope and compassion in this time. Yes, in the bleak mid-winter, may the Light of the World pierce through the darkness of war.

Joy and Peace,
Scott
Gospel reading for Friday, December 9: Luke 22:14-30
14When the hour came, he took his place at the table, and the apostles with him. 15He said to them, "I have eagerly desired to eat this Passover with you before I suffer; 16for I tell you, I will not eat it until it is fulfilled in the kingdom of God." 17Then he took a cup, and after giving thanks he said, "Take this and divide it among yourselves; 18for I tell you that from now on I will not drink of the fruit of the vine until the kingdom of God comes." 19Then he took a loaf of bread, and when he had given thanks, he broke it and gave it to them, saying, "This is my body, which is given for you. Do this in remembrance of me." 20And he did the same with the cup after supper, saying, "This cup that is poured out for you is the new covenant in my blood. 21But see, the one who betrays me is with me, and his hand is on the table. 22For the Son of Man is going as it has been determined, but woe to that one by whom he is betrayed!" 23Then they began to ask one another, which one of them
it could be who would do this.
24A dispute also arose among them as to which one of them was to be regarded as the greatest. 25But he said to them, "The kings of the Gentiles lord it over them; and those in authority over them are called benefactors. 26But not so with you; rather the greatest among you must become like the youngest, and the leader like one who serves. 27For who is greater, the one who is at the table or the one who serves? Is it not the one at the table? But I am among you as one who serves.
28"You are those who have stood by me in my trials; 29and I confer on you, just as my Father has conferred on me, a kingdom, 30so that you may eat and drink at my table in my kingdom, and you will sit on thrones judging the twelve tribes of Israel.
This is the same night Jesus performed the service of the lowest of servants by washing His disciples' feet. Jesus did this because of His love for the disciples and also fully knowing His own relationship with the Father. Again, we see that the greatest is not the one with power or prestige, but the one who is secure in the Father's love and willing to serve.

Consistent in Jesus' teaching is that His kingdom is not like the kingdoms of this world. Humans tend to be concerned with social status, political clout, and pecking order. We tend to rank people according to how things look to us in this world, but Jesus warned that using earthly criteria will never give us an accurate picture of rank in God's kingdom. Human judgment will give way to God's some day.
Common Prayer for Sunday Dec 11: Social Workers, Counselors, and Pastoral Counselors
Jesus, thank you for the social workers, counselors, and pastoral counselors, and the unique role they play in our society. We pray for a sense of calm over them, as they bring calm to situations of need and crisis day in and day out. We pray for a strength and confidence over them that can only come from you. Amen.
---------------------
Pastoral counseling
,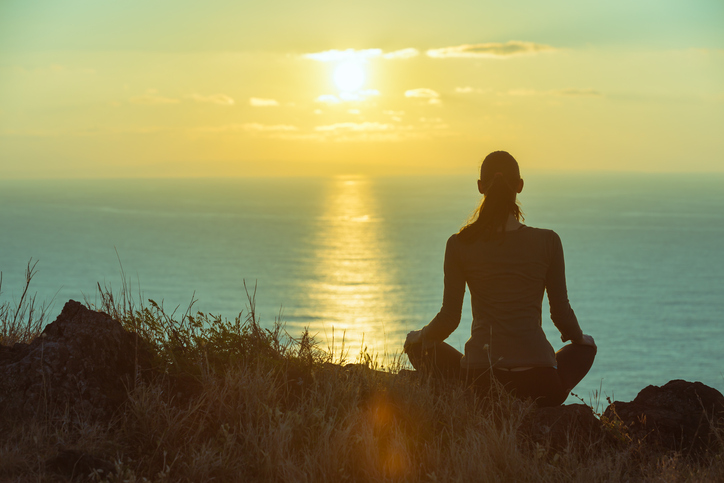 a clinical practice that integrates both psychological and theological concepts into its framework, is not unlike other modes of therapy when it comes to the therapeutic process. What sets it apart is the way faith, spirituality, and theology are incorporated into the model. Pastoral counselors believe this incorporation of spiritual exploration and support can foster wholeness, healing, and growth in those who are seeking
help.
"15In those days and at that time I will cause a righteous Branch to spring up for David, and he shall execute justice and righteousness in the land. 16In those days Judah will be saved, and Jerusalem will live in safety. And this is the name by which it will be called: "The Lord is our righteousness."
17For thus says the Lord: David shall never lack a man to sit on the throne of the house of Israel, 18and the Levitical priests shall never lack a man in my presence to offer burnt offerings, to make grain offerings, and to make sacrifices for all time."
~~ Jeremiah 33:15-18 (NRSV-Updated)
~~~~~~~~ PNNE AND THE WIDER CHURCH
Creating a Culture of Generosity Webinar - Synod of NE
TUESDAY, FEBRUARY 7, 2023, 10:30 AM
Facing the challenges of our post-pandemic world in your church? If your congregation's approach to stewardship is stuck in a rut, the Presbyterian
Foundation can help church leaders create a culture of generosity that celebrates the resources God has given us and understands the spiritual impact that giving away those resources has on individuals and congregations. Rev. Dr. Rose Niles, our Ministry Relations Officer in the Northeast Region, will bring an interactive Culture of Generosity workshop to us in a webinar on February 7, 2023, to help churches move from conducting a traditional stewardship campaign to building a year-round, spiritually-based culture of generosity. Register now and plan to join us!
NE GLOW Christmas Party Dec 17
Save the Date! Details to follow.
Camp Wilmot Winter Weekend with NE Glow Feb 24-26
Join Youth Groups from across New England for a weekend of fellowship and fun hosted by Camp Wilmot and New England Glow! We'll gather for dinner Friday night and wrap up with Sunday breakfast in time for everyone to make it back to their respective churches for worship. In between we'll enjoy outdoor games, art activities and baking, bible study and plenty of sledding. Our theme for the weekend is "When Did We See You?", guided by Matthew 25 and the curriculum published by the PCUSA.
Firearms become leading cause of Death in Children
Most news outlets have reported that firearms have overtaken motor vehicle accidents as the leading cause of death among children and youth ages 1-19. One source cites 65% of firearm deaths are homicides and 35% are categorized as suicide. And though mass shootings, which have drastically increased over the past 30 years, are clearly part of the problem, the vast majority of kids are killed by guns in smaller, day-to-day incidents.
Montreat 2022 Christmas Collection
This year Montreat's Christmas Collection is titled An Advent Celebration, and will be released each Sunday of Advent and on Christmas Eve over email and through social media. If you would like to receive these emails or know someone who would like to get them, you can subscribe at THIS LINK. Each day of the collection we will share a short devotional by a leader in the Presbyterian church, a hymn chosen by Dr. Mel Bringle that connects to the lectionary, and an activity or craft for you and your family to enjoy together. Thanks to everyone who was involved in helping this come to life this year and Merry Christmas to you all from Montreat!
Synod of the NE Advent Worship Service

The Synod of the Northeast
Advent Worship Service
is available for download
This service is for our congregations to be used to provide pastors with a sabbath
and also to bring the community together as we pray...
"Come Lord Jesus."
THE SERVICE INCLUDES CHOIRS AND MUSICIANS FROM ACROSS THE SYNOD AND A SPECIAL ADVENT MESSAGE.
You can download the worship video here
The worship service can be viewed on the
Synod of the Northeast Website
here
View on Webpage
It can also be viewed on our
Facebook Page
here
View on Facebook
~~~~~~~~ PNNE AND CHURCH'S EVENTS
Mid-Coast (ME) PC Christmas Fair a Success!
Mid-Coast PC in Topsham, ME, reports that credit card sales have not yet been counted, but the fair profit is likely to be close to $3000, which is more than the 2019 (pre-COVID) fair.
Bedford (NH) PC to hold Children's Christmas Musical, Living Nativity
CHILDREN'S CHRISTMAS MUSICAL

December 17, 4:30
PM
December 18, 10 AM
Our Academy members and volunteers have been busy preparing for this year's Christmas Musical! We will have a public performance on 12/17 and our traditional performance during worship service on 12/18. Email the Academy for more info.


LIVING NATIVITY



December 23, 6:30 PM
Enjoy the Bedford PC Living Nativity this year —with a twist! To be held inside the Sanctuary, step into the spirit of the season with live actors, singing, and music. We are will follow a modern story of the nativity scene based on A Walk One Winter Night by Al Andrews. We look forward to sharing this new format of the Living Nativity with you. Click here to save your seat.
Community Church of New Boston (NH) Christmas Cantata!
The Community Church of New Boston, NH, and Hillside Church choirs will be performing "Have You Heard" by Joel Raney, Saturday, December 17 at 3:00 pm with fellowship to follow. All are welcome!
Joel Raney calls on Celtic musical traditions and instrumentation to deliver a refreshing sound for Christmas. Familiar Christmas carols appear, as do some familiar Christmas texts set to beloved Irish and Welsh folk songs. An ethereal opening sets the stage before breaking into an exuberant rendition of I Saw Three Ships; then Come, Thou Long-Expected Jesus; Away in a Manger; Gentle Mary Laid Her Child and the beloved Angels We Have Heard on High all make appearances as the work progresses, culminating with a rhythmic reimagining of O Come, All Ye Faithful set to the traditional Scottish melody LOCH LOMOND. One of the highlights of this musical is O Holy Night, written for soloist and choir and set to the timeless tune LONDONDERRY AIR.
2023 PNNE Policy on Minimum Compensation for Parish Ministers
Congregations of the Presbytery of Northern New England shall adhere to the following practices when setting compensation for pastoral service. It is recommended that all pastors' compensations be increased by 5% for 2023 in concurrence with current recommendation of the Synod Personnel Committee.
Changes in the Book Of Order
The Presbytery of Northern New England (PNNE) will vote on the amendments to the constitution at the PNNE stated meeting on January 12, 2023. We are giving advance notice because it is a lot of reading. If you have questions as you review them, you can contact the Stated Clerk, T. J. DeMarco at
sc@pnne.org
. The 225th General Assembly (2022) approved 33 proposed amendments to the
Book of Order
—including a replacement for the entire D-section—to be considered and voted on by the 166 presbyteries prior to
July 9, 2023.
For an amendment to be adopted, 84 presbyteries must vote to approve it.
~~~~~~~~ REGULAR FEATURES

.........
Connecting: For All Ministers
We have two weekly opportunities for ministers to connect for support and encouragement. Click here to join the Zoom meeting at the days and times, below.
Mondays at 10:00 am
Tuesdays at 3:00 pm
Connecting: For Retired Clergy
Fourth Wednesday of the Month at 10am.
Pastoral Openings
FULL DETAILS OF THE OPENINGS ARE ON PNNE'S WEBSITE,
HERE
Resources
News from Mission at the Eastward (MATE)

PNNE Presbyterian Women:

Our larger church:
Checking It Twice
- Children's dark eyes lit by candlelight…
- The sharp/sweet/spicy fragrance of fir and balsam…
- Music to tremble the toes and soar the soul…
- Snow to be crunched, and perhaps even thrown…
- A dog to lead the way in glad abandon…
- Good news of friends from far away…
- Flashbacks of rich and fond remembrance…
- Forty festive winks before a radiant log fire…
- A way to lighten someone else's load…
- A story to get lost in, and then found again…

J. Barrie Shepherd