Friends,

On October 21, I was elected by fellow House Republicans as a new House Majority Assistant Leader. I replace my friend Representative Lee Hein, who was recently selected to become the Chair of the House Agriculture Committee.

I am honored and humbled to be elected by my peers to serve as an Assistant Majority Leader for our Caucus. I am excited for the opportunities to bring a fresh perspective to the House Leadership Team. I am also looking forward to the next session starting in January where House Republicans will continue to fight to create jobs, reduce burdensome regulations, and keep a balanced budget by spending less than the state collects. I would also like to thank you, the constituents, who sent me to Des Moines to represent you. I will continue to do my best representing you and the issues that are important to us.

We learned last week that our state is in an economic slowdown, as was predicted last year. However, that slowdown is a bit slower than was estimated and the revenue that is coming in is less than expected. It is times like this that we need to bring our NW Iowa values to the concrete of Des Moines and I intend to do just that.

With that said, be assured that education will get the importance it deserves and have the first bite of the apple, so to speak. However, with the slowdown in revenue and required additional spending, we are already short of money; and this is before any new spending in education. This means there will be cuts in services and programs in other areas. How deep those cuts are depends completely on how much the education piece of the pie is.

You have sent me to Des Moines to continue with responsible government and that is just what I will to do. I was elected by 56 fellow representatives to help set the direction of the state government in a conservative and responsible path and that also is what I intend to do. In order to do that, I need to hear from you and understand what you feel is important. Together we can continue the efforts that have been ongoing for the last 5 years and balancing our budget, providing commons sense and conservative legislation, and refusing to cave in when the going gets tough.

Again, I am honored and humbled to serve you and our NW Iowa Community in the Iowa House. I will continue to work hard to represent you and now to represent the 56 other Republican members of the Iowa House to bring commons sense and responsible leadership to the "People's House".
Here is what our State's finances look like at this point this year.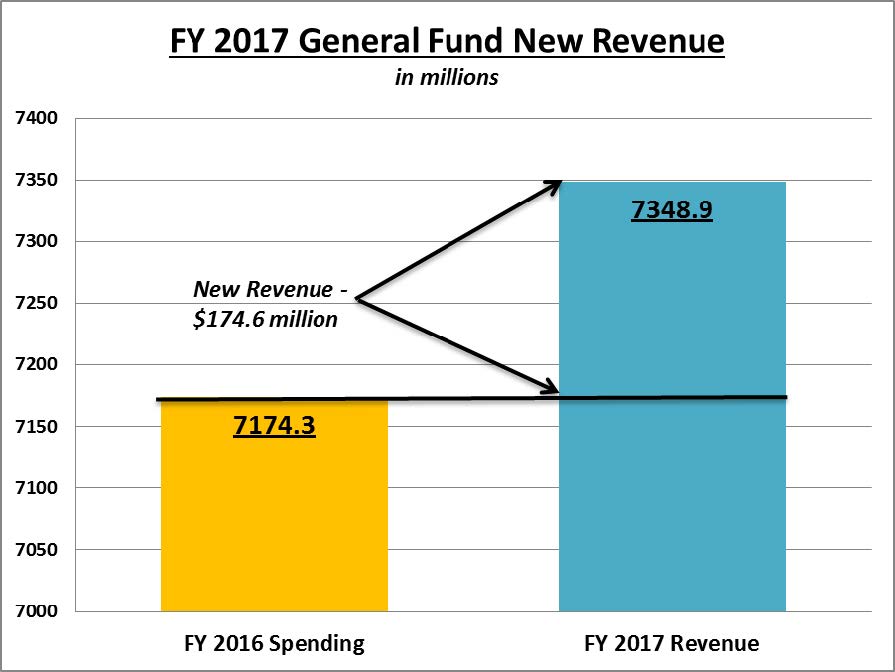 Unfortunately we have approximately 214 Million in ongoing expenses that will need to be accounted for. That means we will start the year with a deficiet in January.

Sincerely,

Representative John H. Wills